A little bit of background
Between a project and the next I have been been dedicating almost 2 years of late nights and weekends to my little side project: a minimal arcade mobile game inspired by Pac-man and my hobby readings on physics, astronomy and quantum mechanics (of which I admittedly don't understand much).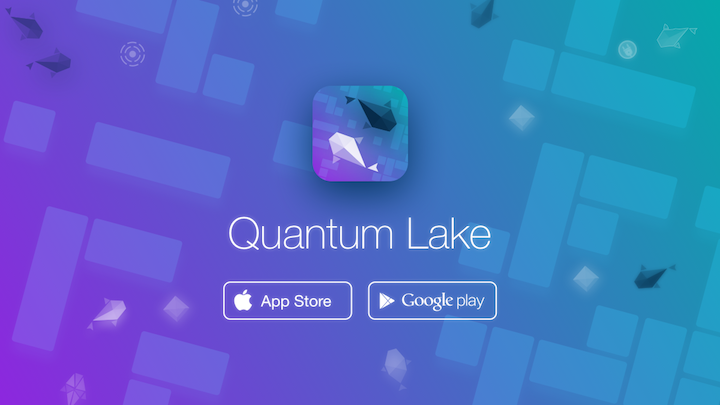 About the game
In Quantum Lake (iOS, Android) the player drives a growing party of bright polygonal fishes (because that's a thing, right?) through the depths of complex labyrinths inside a cosmic lake (whatever that means).
Each with its own abilities like super-speed, resistance to electricity or explosive power, the fishes will need to complete the 25 levels by catching the all of the hidden crystals while trying not to be annihilated by some other fishes made of anti-matter (seems legit).
Collecting coins along the way, or buying some just in case, the player will be able to claim the different species of fishes, but the developer guarantees that the whole game can be completed with just a little bunch of them.
The game, which I designed, drew, coded and tested by myself, might seem quite simple and repetitive at the beginning, but it grows very quickly in difficulty and includes a series of puzzles that will require a great deal of both the player's thumb agility and smartness to complete.
Press Kit
Dropbox.com