Hello everyone!
Today is Greenlight Games 1st Birthday!
How exciting, we've officially been working behind the scenes on GOMBIES for a year now.
So what better way to celebrate than having cake? Oh, No..?
No, sorry, there's no cake.

But on another note, look at our brand new website!
Greenlightgames.co.uk
Isn't it amazing?
Screenshot for you guys too lazy to click!
A lot of stuff is going on with GG right now and we hope to really start showing you some progress of GOMBIES and mobile games, development officially starts May 1st. We hope you're as excited as us about GOMBIES and will have a website for it coming soon!
For now Gombies.co.uk will land here on IndieDB.com
Regarding development, here's what's going on behind the scenes:
Teemu - our PM & Level Designer is creating all our levels, again (Sorry Teemu) in the Unity Engine.
Nicola - Nicky is continuing to finish concepts and character illustrations, including art work for our Alpha Demo.
Nathan - Nathan has now become our Character Artist & Animator, he's working on the 3 player characters and creating smooth animations. One is already in game! Once done, he will move onto our GOMBIES.
Paul - Paul is continuing to create amazing models and props for our levels, everyday he adds to the collection.
Nick - Nick from Elastic Studios has created almost all the music we require for our Alpha Demo.
As for me(Dean), I've currently got little involvement as I'm concentrating in seeking funding for Greenlight Games, which will allow our devs to officially start May 1st with a paid wage. Yay!
I'm currently the only programmer on the team, working on the alpha demo. Once we get funding we will be looking to add a permanent C# Unity programmer to the team.
So, want to see some updates? Fair enough. There isn't much we can show you right now as we're moving everything over to the Unity 5 Engine, but here are a few illustrations by Nicky for you to see!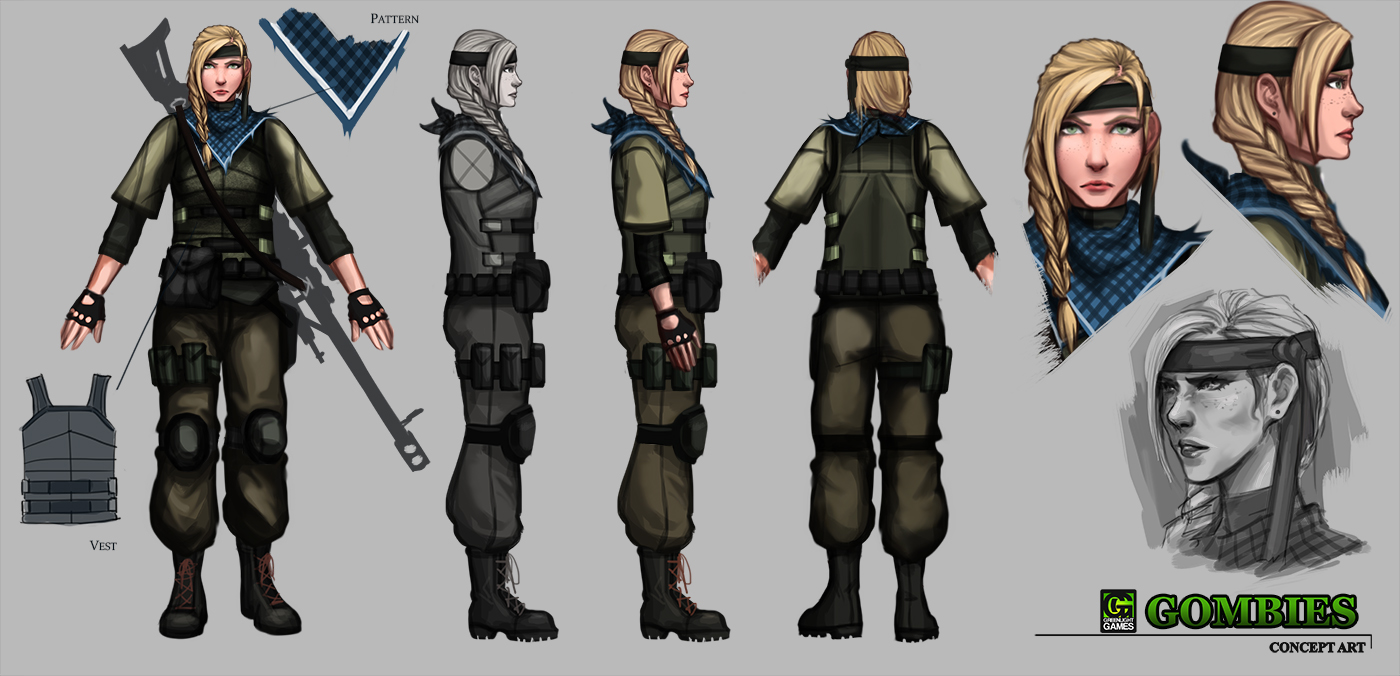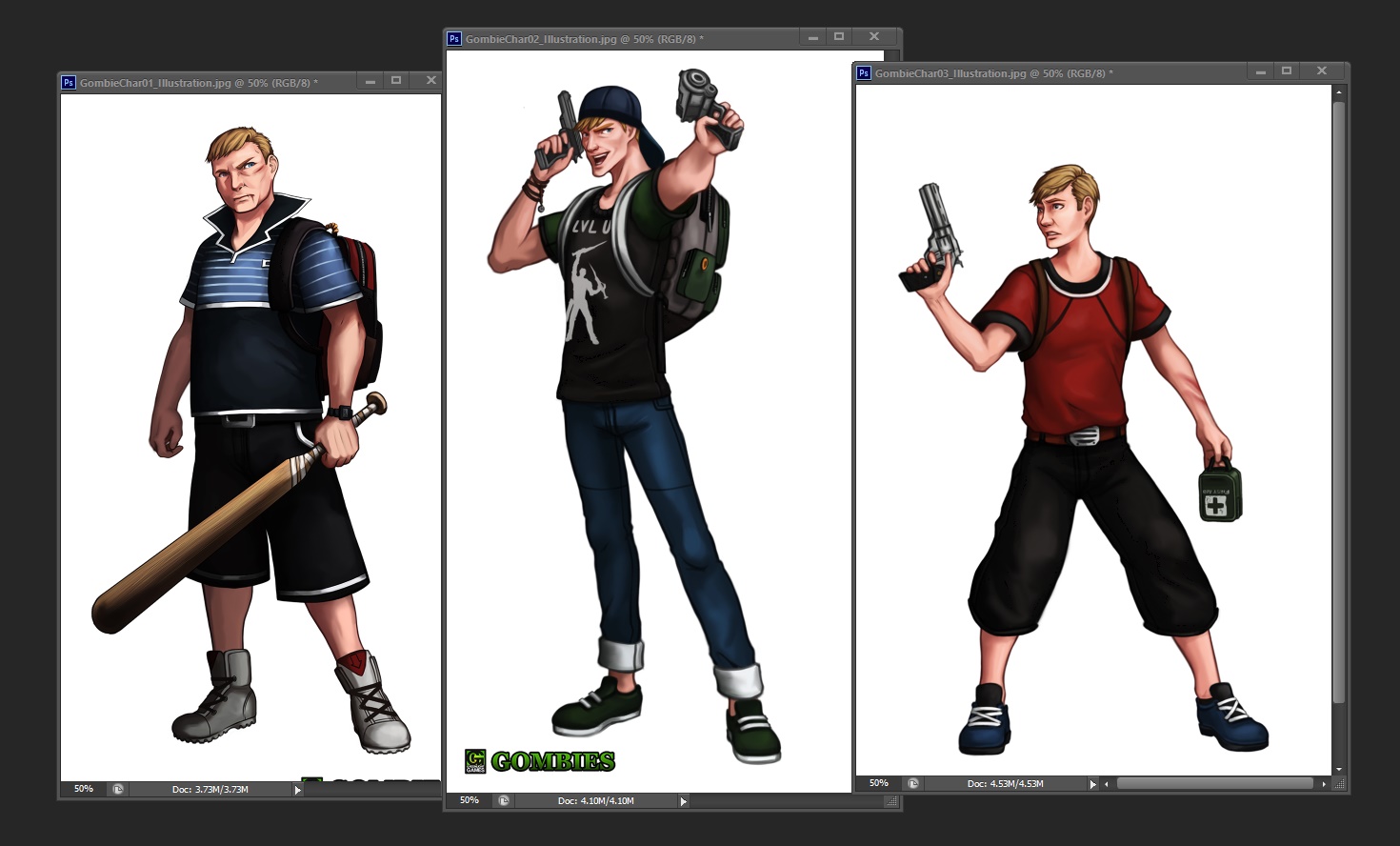 Thanks again for following our adventure, please like share and spread the word!
GG is coming.
Thanks,
Dean.