<!-- begin content -->
Happy Independence Day Soldiers!
It's
the 4th of July weekend,
and we're ready to celebrate! To commemorate this national holiday,
between July 2nd at 11am and July 6th at 11am, we
are selling the limited edition American Eagle
pistol! You will also be able to enjoy an American Eagle Exclusive
Event, and +20% Bonus EXP and GP on
all servers!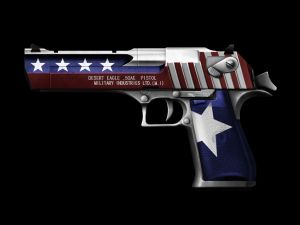 The American Eagle
Also,
check out the American Eagle Event here!
--Combat
Arms Command--