Hello everyone!
Seeing is believing and most of us prefer to taste a game before backing it on kickstarter. So here it is the Early access version of Boingkid™:
By downloading the game from itch.io you gain access to the first 25 chambers of the game. Play and share with your friends, it's FREE but you can also donate if you don't want the Kickstarter Rewards. We hope you all enjoy it. :)
If you don't have a itch.io account, it is easy to make one and with that you will gain access to thousands of indie games out there, when you signed in, simply go to our link by clicking on the first image above and you will see this page:
Just scroll down to reach the download link.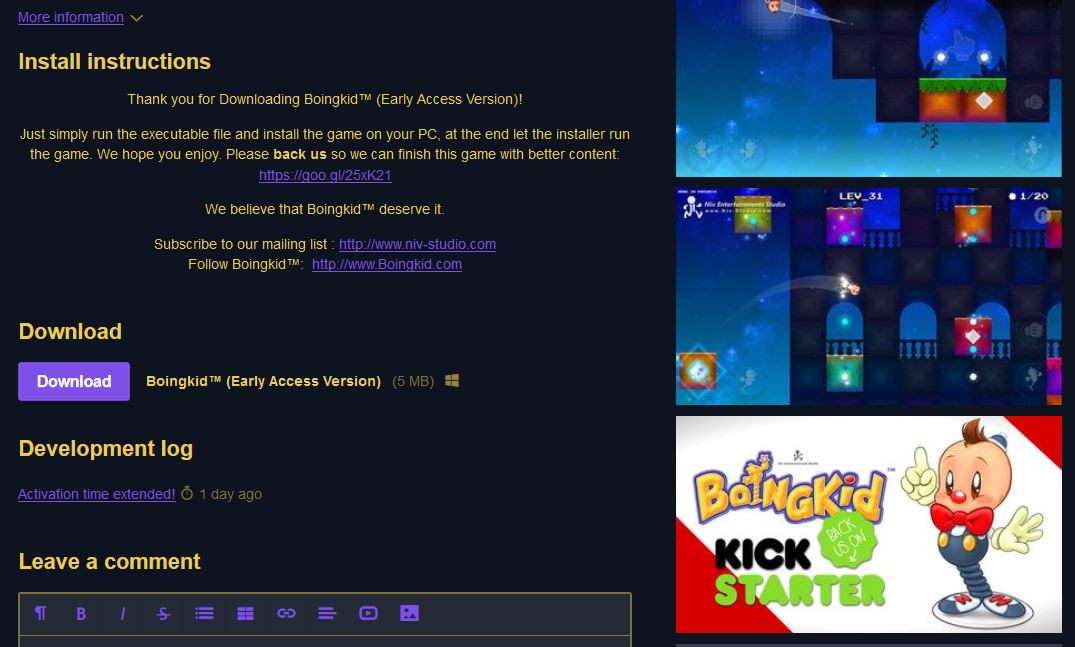 Good news is that you can also play the game on your Windows tablet or
Windows Surface™. We have left the virtual keys active so you can enjoy the game on your handheld device.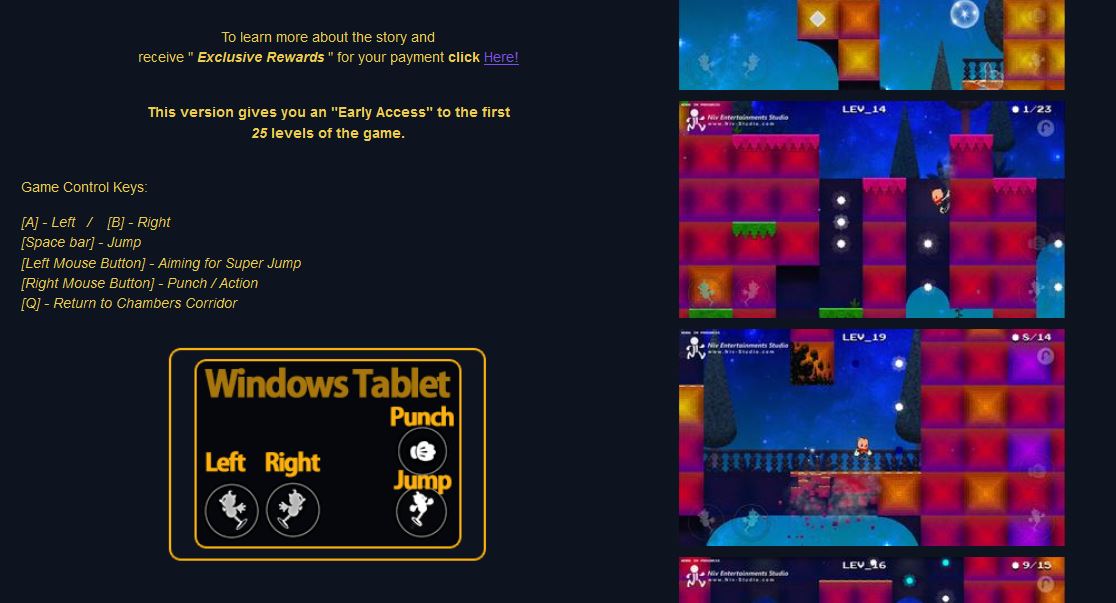 And Yes ! We have launched Boingkid™ Website, the home of the innocent little toy.
Please check it out and subscribe to our mailing list to
be the first one to receive the news from Boingkid™ and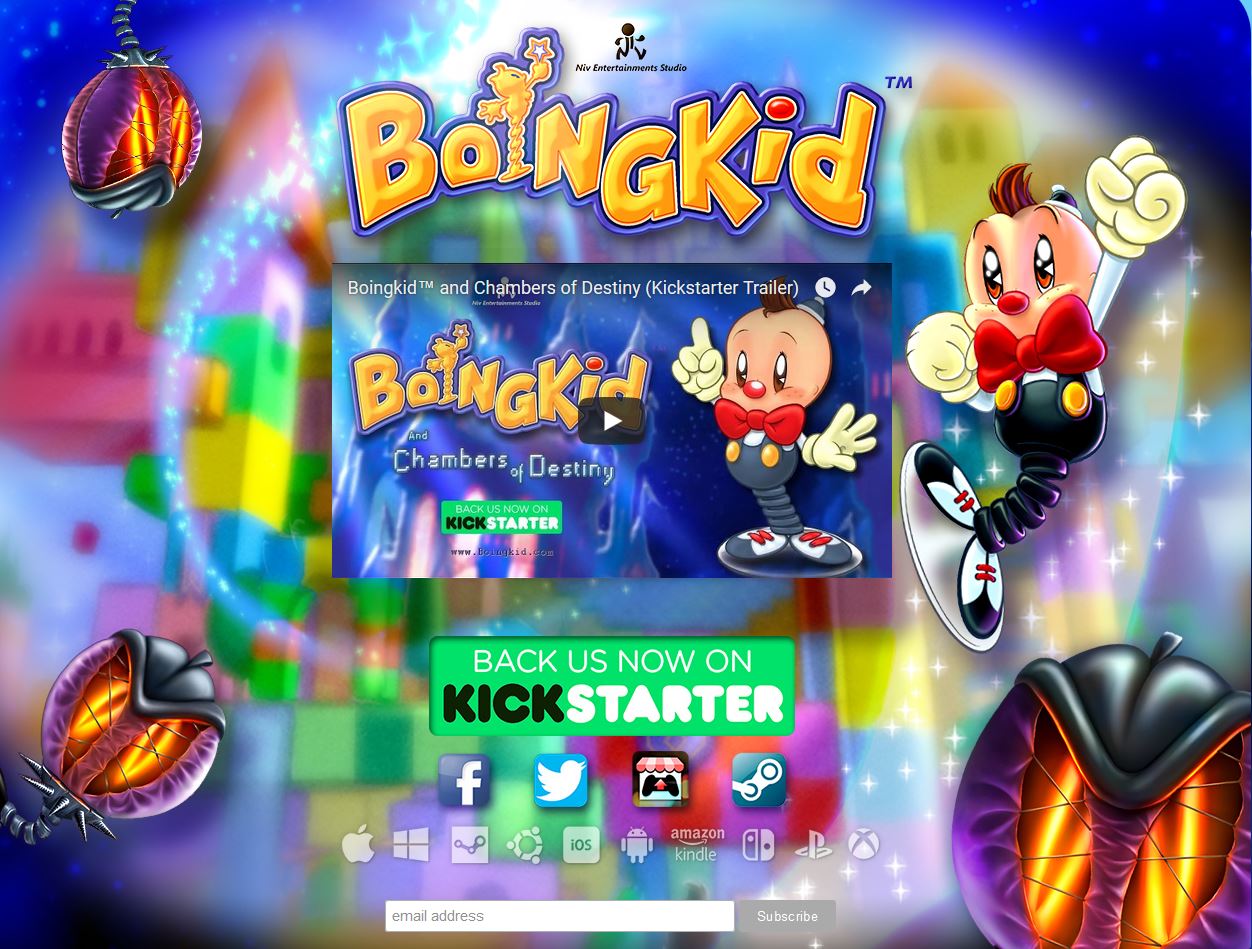 Please Back us on Kickstarter!
and share the page with your friends, so we can get funded to work full-time on Boingkid™.
We believe he really deserve it.
Thanks in advance. :)