50% Off - Only $4.99 on Steam during the Winter Sale!
Chat & LFG on Discord.playhanako.com
Since Early Access Launch...
We've been hard at work fixing critical bugs and things that we needed to get done before launch. We recently released a Christmas patch featuring a Christmas themed map and all characters wear santa hats through the holiday!
In the coming months we'll be finishing up a new character and map to release in a big patch coming in Q1 of 2018. If you've never seen our game before we put together a Combat trailer to show you:
What Else is Coming Up...
In the last patch we rolled out a "Top Players" prototype screen at the end of games to show players that got Most Kills, Most Deaths, etc. to start to add more satisfaction and reward individual performances a little more. As development continues, we'll keep layering in nice features like this to improve the experience of Hanako outside of gameplay.
We wish you a happy holiday season and hope to see you on our official Discord: Discord.playhanako.com - Please stop by it's the best place to chat with the devs and spin up a group for a fun match.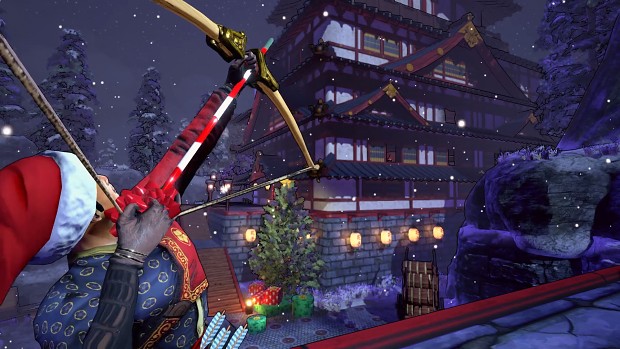 With Love,
Hanako Dev Team