Top Update News
We have been working on an Early Access trailer since June of last year and finally finished shooting. It was a lot of slow, methodical work but it's currently in post-production and will launch with our new website in April. Besides that we've been overhauling our AI, gameplay, bug fixes, finishing up/polishing our Village Game mode and more for our MomoCon Indie Awards submission. We were a Georgia Finalist last year but fell just short so we've been working hard to prove ourselves and our work.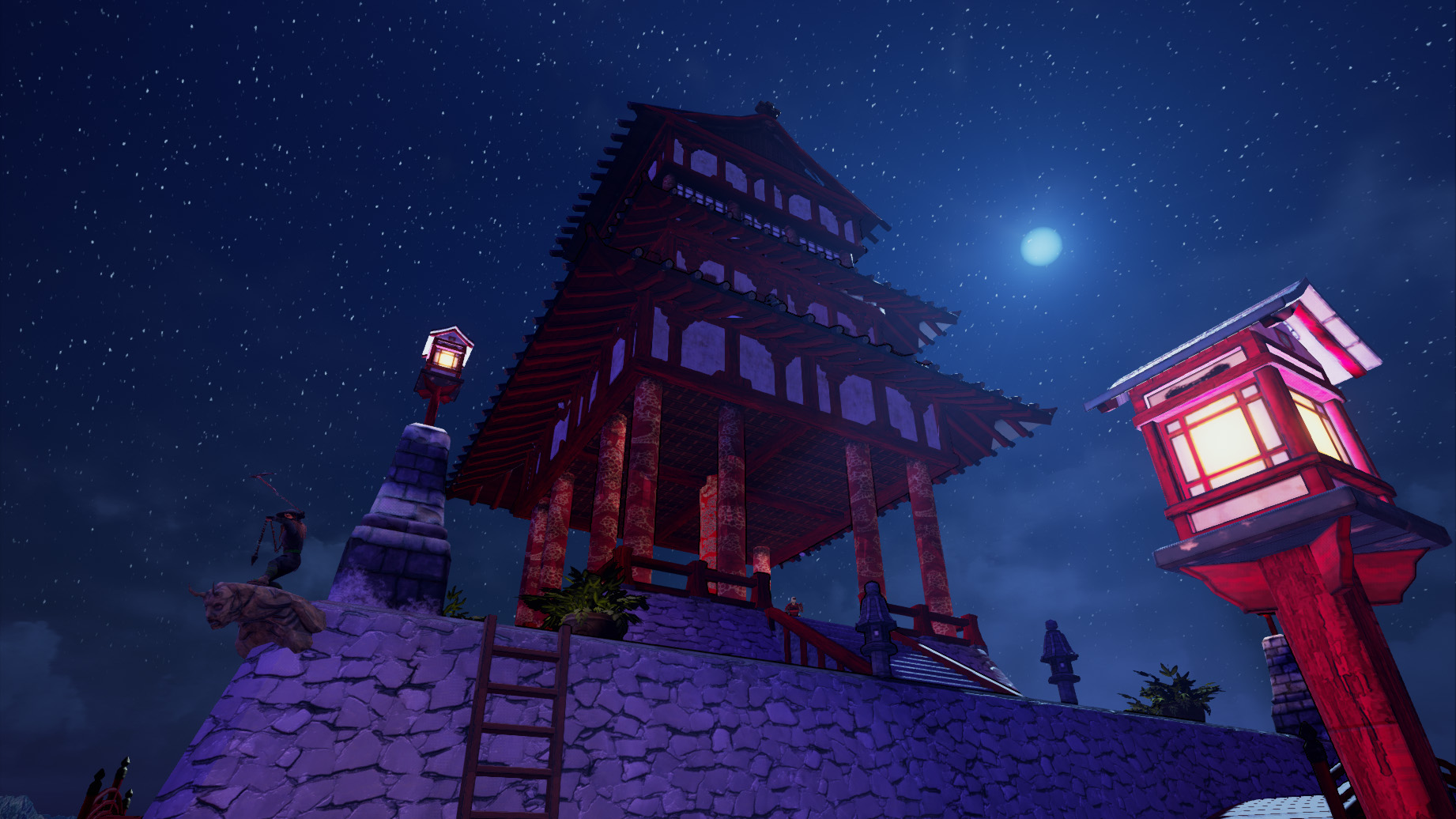 Game Mode/Gameplay Update
Pretty much anyone on the team involved with programming, UI and level design has been all-hands on deck to get our Hanako Village map and Village Siege game mode ready to go for MomoCon. This had the team fixing bugs, making new HUD elements that better track your current objective, it's health or time left to capture on a cool lotus flower dial and other improvements like having AI decide whether to be pure combatants or attack/defend an objective. Watch the dev update to see all of this in action.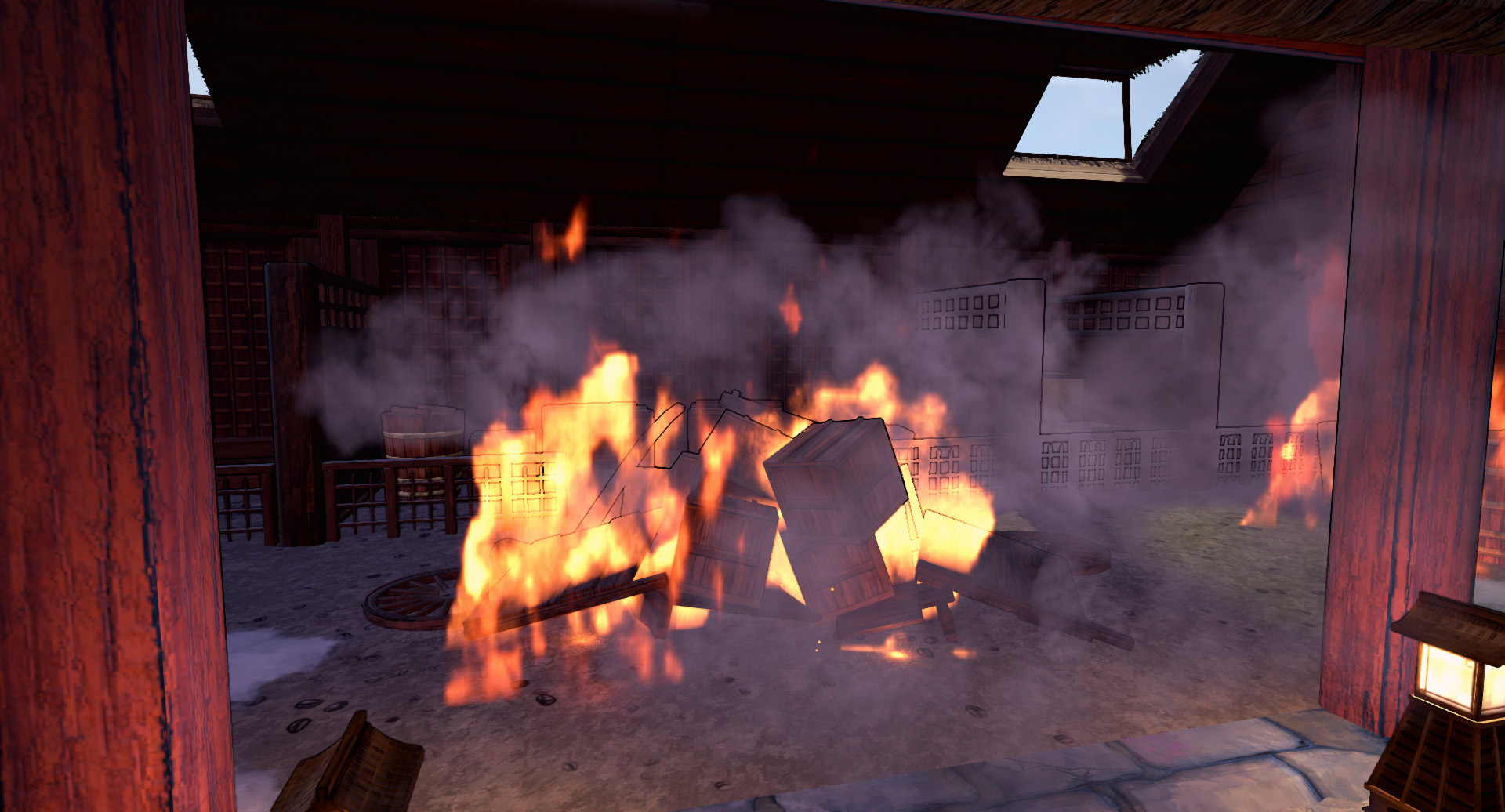 Art Update
Part of the Village update entailed replacing all of our temporary destructible objectives with real ones. So Matt has been extremely busy after making a Character Viewer for the MomoCon demo with making three destructible objectives: The temple, forge & stables. You can see the fiery goodness in the dev update video above.
We also completed a very important piece for the Hanako Village, it's entrance Torii Gate. The relief sculpture on it's gold plate pays tribute to one of our original supporter/mentors of Hanako, all the way back in 2008, the late Professor Tony Tseng. He taught a number of our team members at the SCAD-Atlanta campus from 2007-2011 before passing away two years ago. Since our game's whole existence is to serve as a metaphorical telling of Matt's own passing, it is an honor to pay tribute to other loved ones lost along this long journey of making an Indie Game.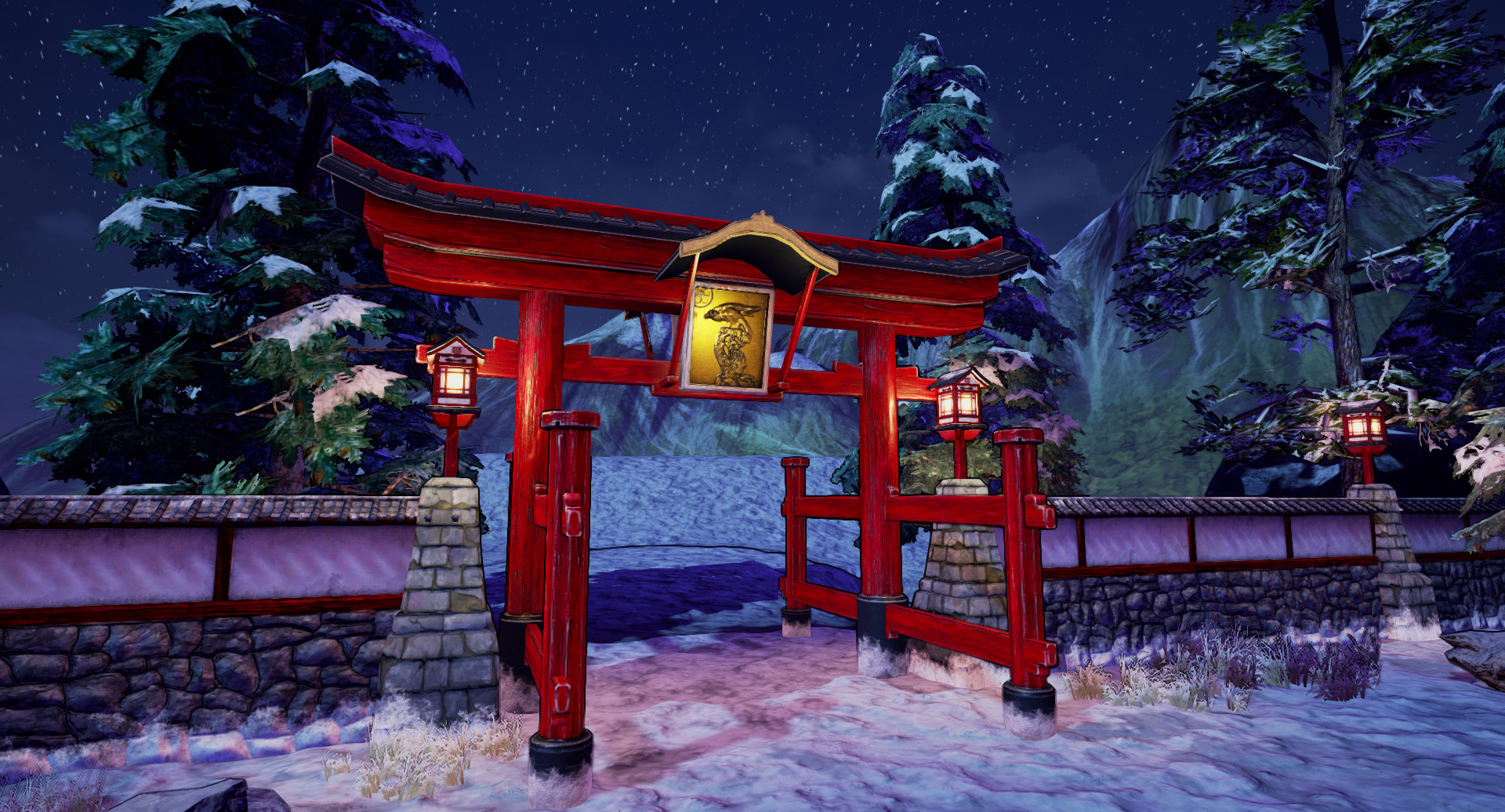 We hope you check out our new site and signup for Early Access news and a possible Internal Test Group invite! We're nearing 100 testers so we'd love to bring in more to get our game super polished and fun for our Early Access release in October.
Thanks!
-Hanako Dev Team