Happy 4th of July everyone, just thought I'd let you guys in on what I've been up to lately.
Most of my work lately has been directed towards building a new level. It's a nighttime mission set in the east African Savannah, which allowed me to experiment with new types of environments.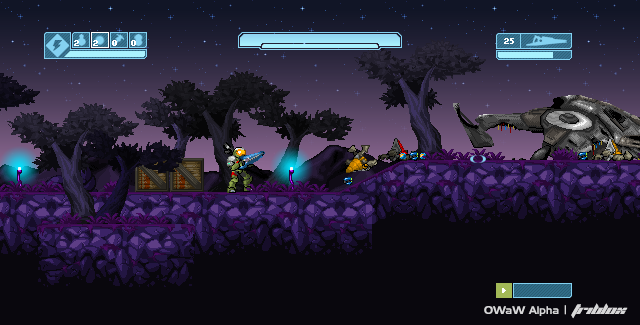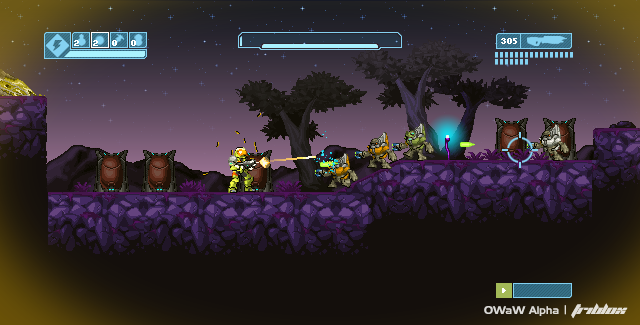 I don't wanna give too much away, because hopefully you'll be playing it very soon ;)
Another thing I've been doing is trying to make room transitions seamless, and it works rather well so far. If you recall, the last demo dealt with room transitions in a very obvious fashion - the view would fade out, and when it faded back in, you'd be magically teleported to another area, but this is no longer the case. Now when you traverse to different areas, you won't even notice, and the environment will seem like one solid piece as opposed to separated segments.
I've also tried to diversify enemy classes a bit more, changing mechanics for certain enemy types to change up the gameplay. For example, Brute Rangers do not loose their armor when their shields go down, so in order to achieve a headshot, you'd have to first shoot their helmets off. (Brute Rangers have also received a graphical update as well.)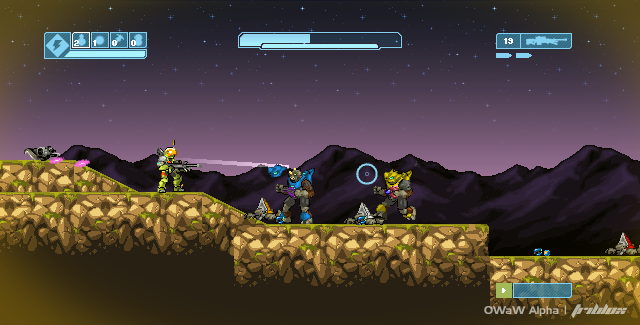 That's all for today. I'll try to update you guys more often. Have a happy fourth of July.
(Reposted from Triblox.org by NewGuy) Triblox.org