​Halloween Update (0.0.29.1) Release!
​New customisation accessories :​
Skeleton torso.
Witch hat.
Knife through the head.
Spooky mask.
Pumpkin helmet.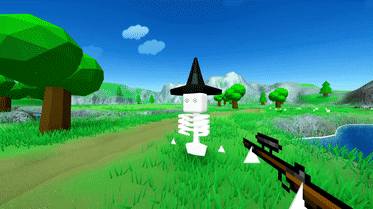 ​
A skeleton avatar is included by default in the Save/Load menu.
​Added new premium items:

​Sweet bucket (​30 ​credits), simply a cosmetic item that lets you throw some sweets around.
Ghost detector (​50 ​credits)​. Listen to the audio cue to find randomly spawning ghosts, the closer you are the faster the sound is. Note that finding ghosts is much easier in October​ as they spawn closer & have a higher chance of showing themselves.
​Added Ghost Hunter ​​achievement, ​unlock by finding 10 ghosts with the Ghost Detector.
​

​

​​Dripping blood particles ​available to select, unlocked by killing the Peacekeeper & earning the End the spook trophy. You can spawn the Peacekeeper by going to this location on Spooky Island, found behind the spawn in the south east part of the map.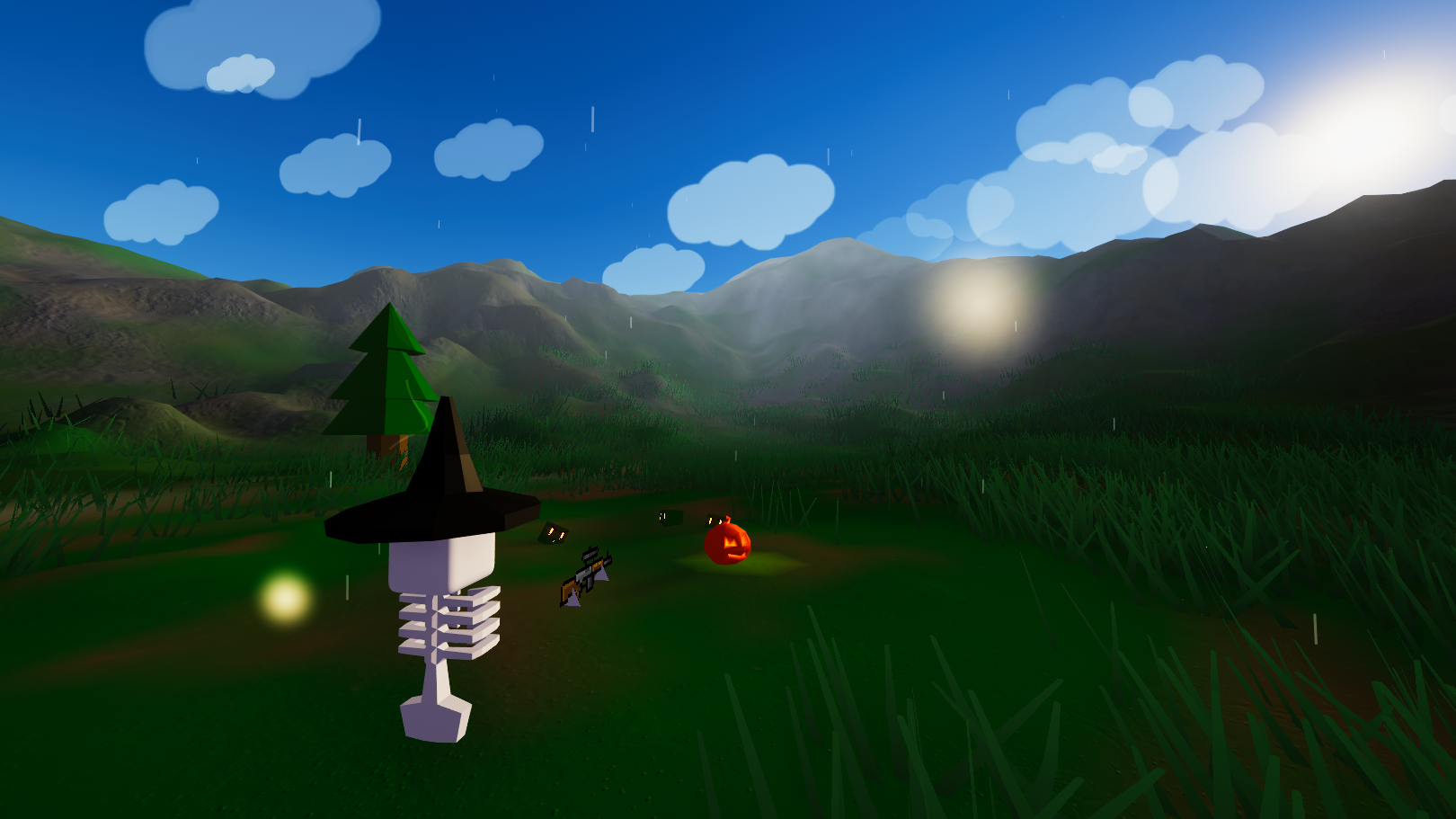 ​
​Added pumpkins to the main menu & Spooky Forest map.
Small changes/bug fixes:
Fixed toolbar & paint selection staying up when you select a premium item.
Added rock details to terrain on multiple maps.
Main menu camera position changed.
Customisation UI adjustments​.
Menu background animation speed increased​.
Slight changes to Spooky Forest lighting.
Updated wrong version error message to display your current version.