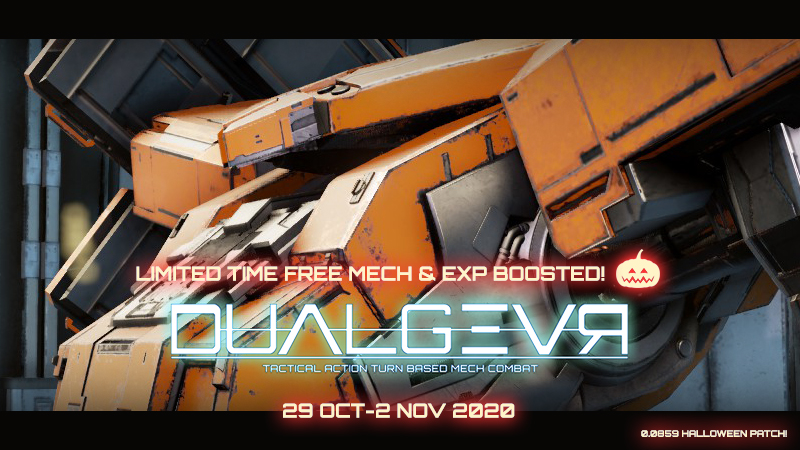 Steam Halloween Sale started! Only 4 days to join us with 10% discounted and free mech in your hangar. Let's check out the details with 0.0859 Patch Note here. We are waiting for you, commander!

0.00859 Halloween Patch Note.
Halloween FREE DROP EXP started! Let's collecting the pumpkin orb to gain more EXP in play-able modes.
Free mech update, DG ACID VIPER is already in your hangar permanently. 4 parts, 1 backpack, and full weapon set have been added.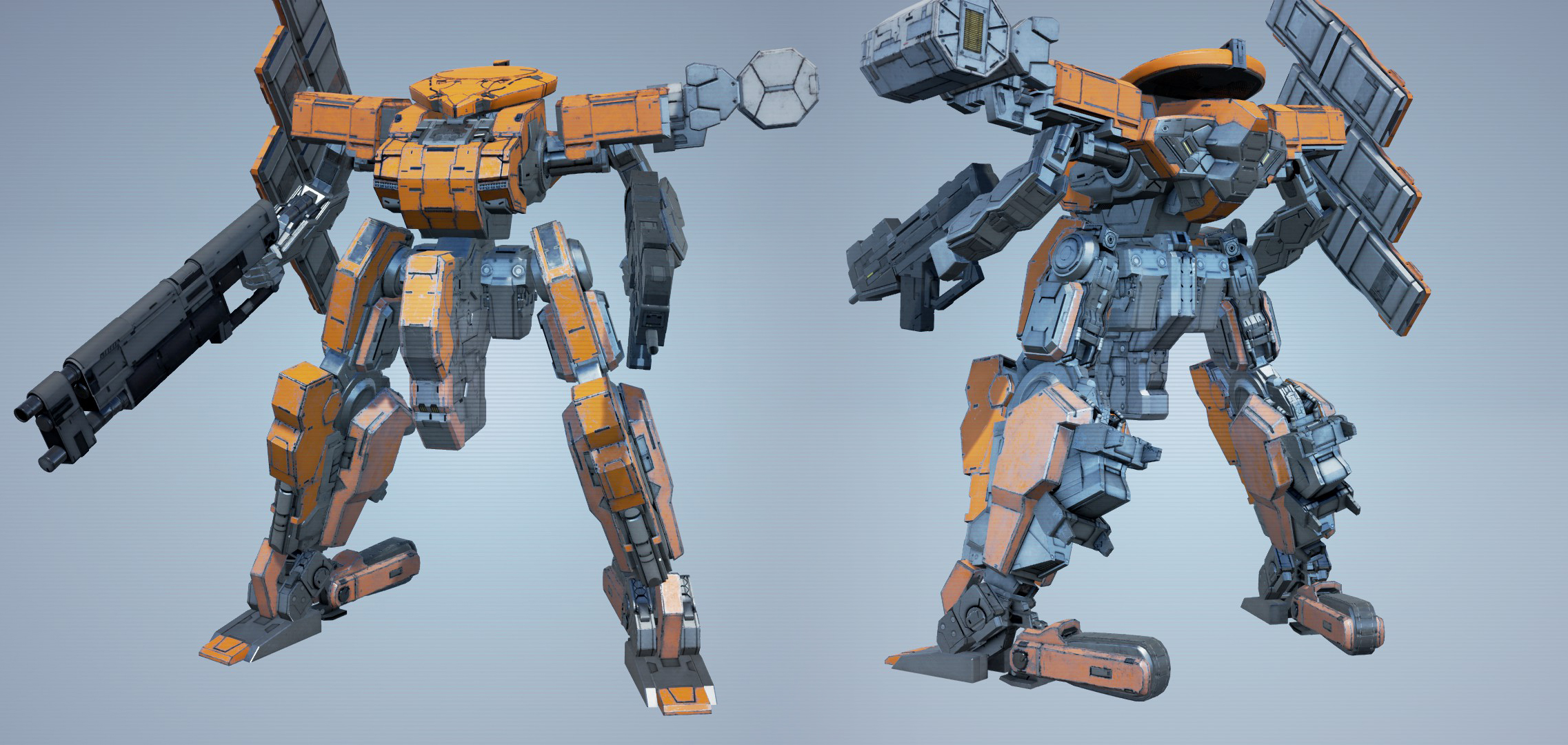 All purchased users need to update the game and access to any game save during 29-2 November to claim your Mech and Weapons. Don't forget it! This is the time limit campaign we participating with The Steam Halloween Sale 4 days only.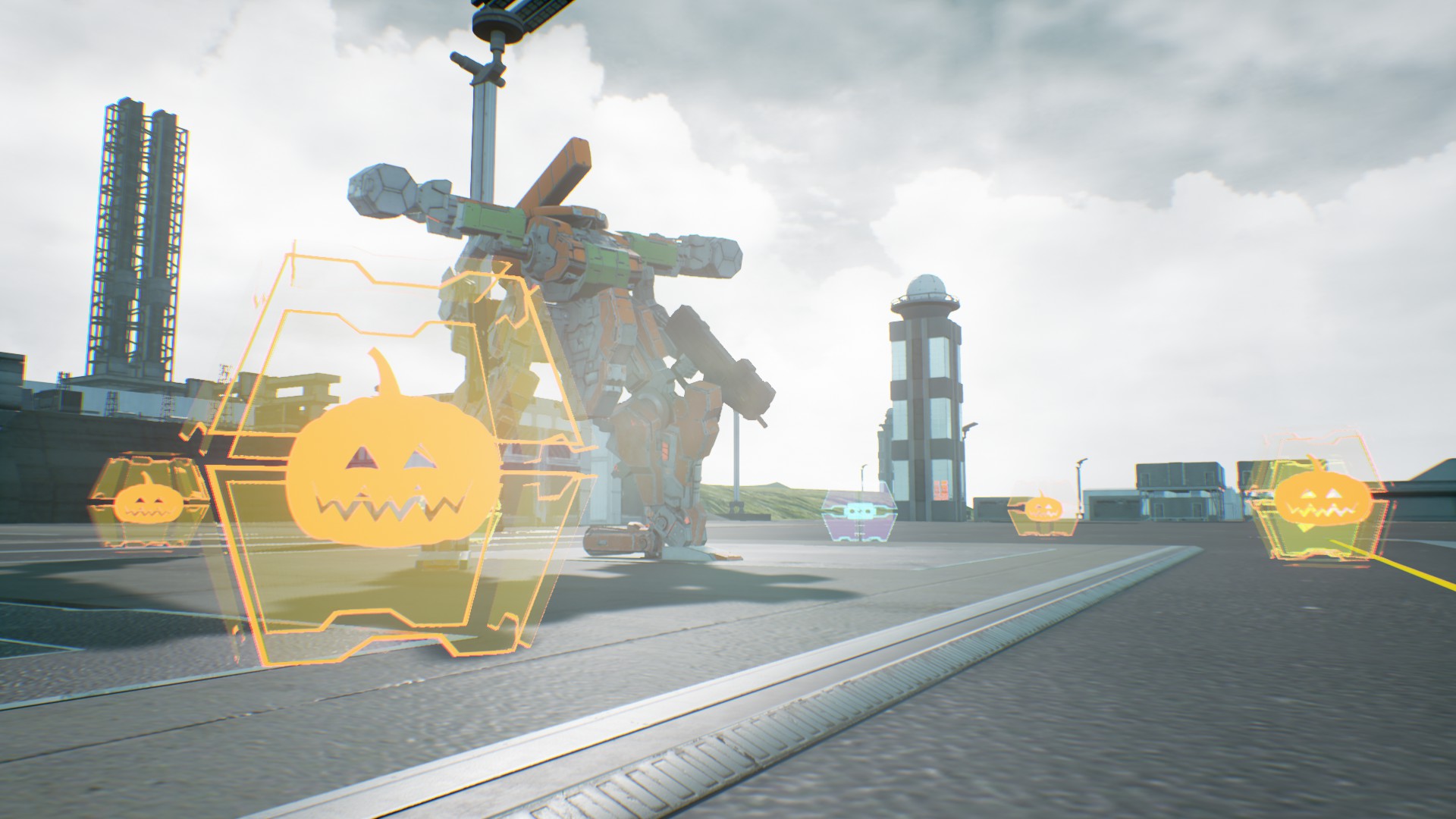 FREE DROP EXP campaign will end on 2nd November by 10:05 AM EST. 4 Days to play with XP boost and beyond your pilots level to prepare for the next Major Patch! One Pumpkin Orb = 1000 EXP. They will drop from any destroyed enemy in all play-able mode!

Additional Feature and Hotfix.
Added VS panel. VS panel is a durability indicator that's appeared when the beginning of the attack stage. The panel will be showing clearly durability gauges part by part and help the player to indicated AP/CP gauge between player and enemy.
Resolved zero displaying ACC status on Strike Rattle Main Camera.
Changed position of the floating text when obtained any consumable item.
Fixed wrong credit obtained panel to not show during the skirmish mode.
Changed wording from OK/Cancel to OK/RECEIVE REWARD AND EXIT when finished any skirmish wave.
Fixed ammo required if using a Bloody Sting with Blade Skills.
[/list]
[h3]
Work In Progress.
We are working on the new level and solid tactical view especially, the future tactical view. We adding more features to help player indicate a true range and attack capacity in the better way. The latest screenshot showing a ghost unit that moving to predict your future move. Still WIP and reflecting on based features right now. Just wait a little bit before lunching on next Major Patch.
This gif screenshot showing the jump-able area. Jump or Booster Jump will be important for the future mission and bring some advantage when you are above the enemy.
In the latest build. Versus Panel has been added permanently. The panel still support about 80% of play-able skill. The improvement is on the way
More thing, We decided to add The Auto Pilot Move into the game. That will make the game to be more Tactical Turn-Based in future. More detail about it is coming soon. Let's enjoy this Halloween Season, Commander!