Halfway There
I had already written this then hit the save button for it all to disappear, so lets have another go!
The beta 10 is coming along nicely. A huge amount of time has been exhausted on this release and the update should be the biggest yet.
Among the huge amount of bug fixes and polish, I have also added many new features from Viking Conquest, which includes;
new presentation menus,
scenic view menus,
updated game mechanics,
sea battles,
updated ship systems plus much much more.
Various new armours, textures and scenes have also been added,
plus you will hear 38 brand new tracks created by Milan Cizek and inspired by the HBO TV series music which really compliments the atmosphere.
Nearly every part of the mod has been touched in one way or another leading to a much fuller and polished experience.
Kraggrim has created some new models and textures for the upcoming release. All of the items created have to be paid for however and although at a lower rate than if this was a commercial product, money still gets exchanged. With this in mind, if you would like to see more added to the mod then feel free to donate.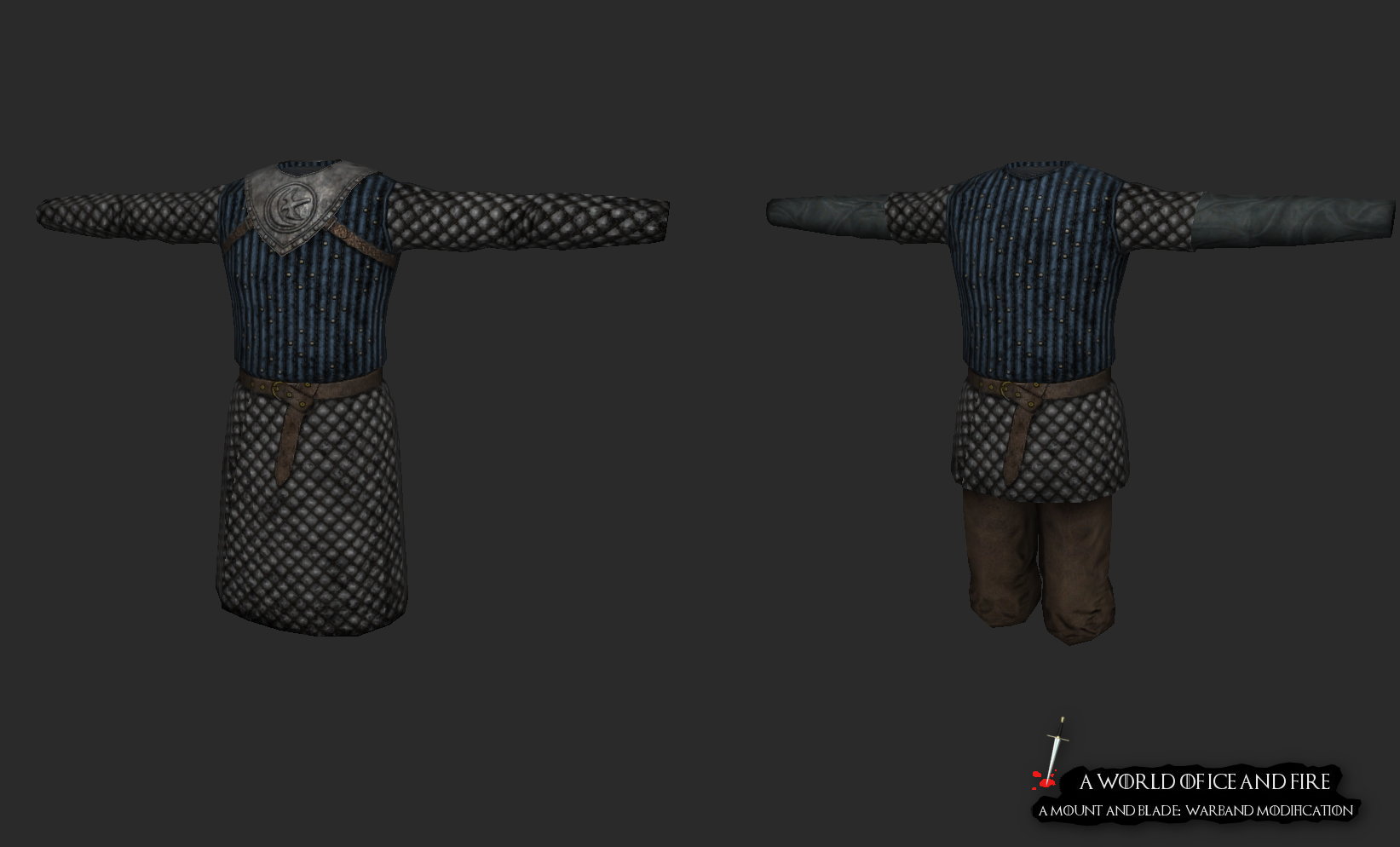 Here are a few of the new items which will be published in the upcoming update. We now have plenty of armours to fully compliment The Vale and The Reach factions.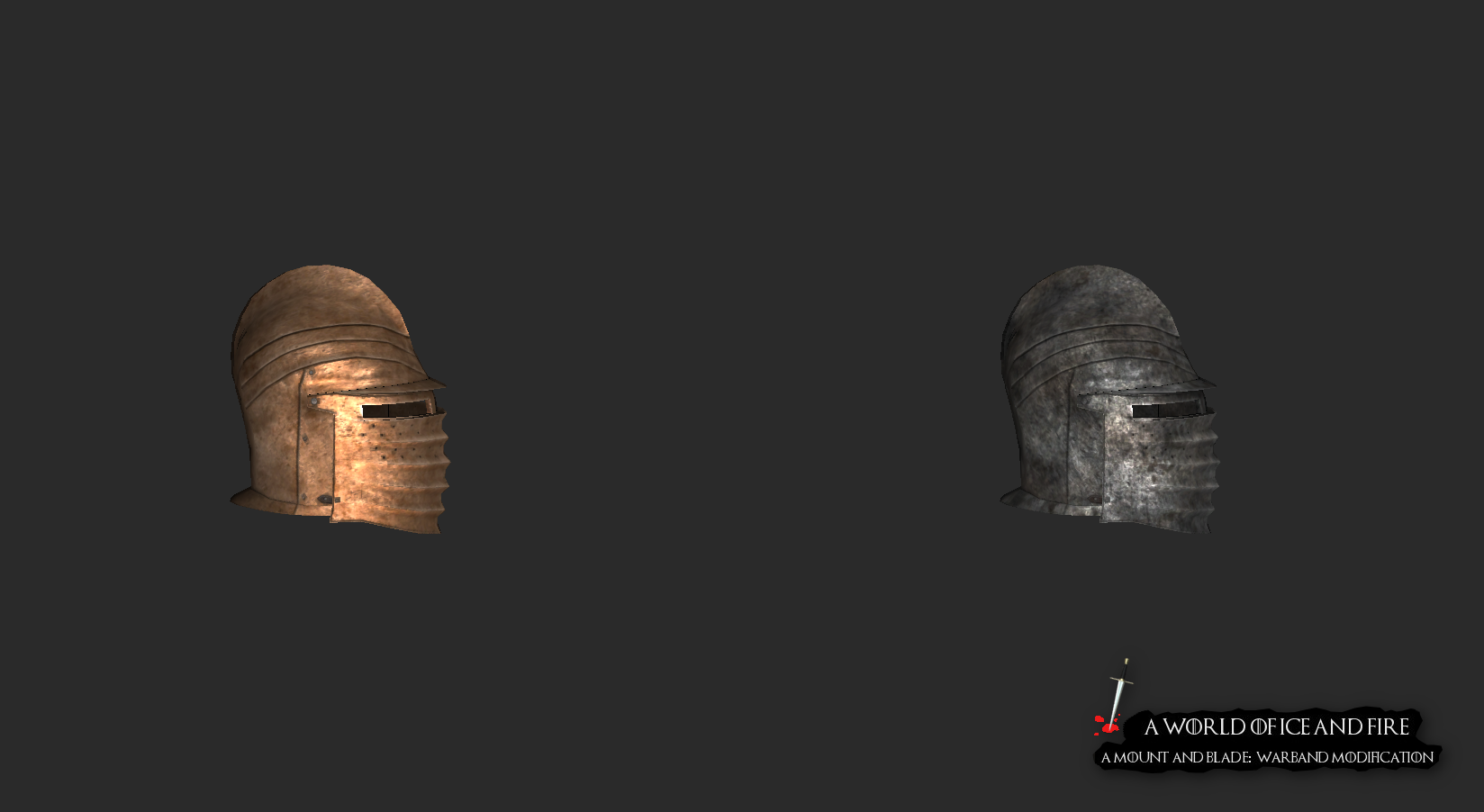 ---
I am very pleased with the progress of Beta 10 so far and I'm hoping everyone will recognise the amount of effort that has been put into this next release once its finally in your hands. I'm hoping Beta 10 will be relatively bug free but as most of you know, once the product hits the masses, quite a few problems normally arise. So with this in mind, Beta 10 will include all the features for the final release. The versions up to Beta 11 will be bugs fix releases and contain any remaining polish required. Beta 11 will be the last and final release of A World of Ice and Fire for Warband.
---
I would like to thank everyone who has supported the production of this mod thus far, whether it has been through donations, vocal support or any other means. Without you guys the mod would never have gotten this far and neither would I have had the drive to do so. I hope you all continue supporting the mod until its final release and beyond.
On a final note, the new ship systems from VC has created quite a bit of work. I now need around 13 quality detailed scenes creating ,which by myself I'm unable to do. So if you guys would like to see the Beta 10 released anytime soon then I urge you to help create these scenes, if you don't have the time or the will to do so, then remember you can always donate and I can get the scenes commissioned from someone else.
Also, did you know you can keep an eye on the changelog on our forums, plus any one that donates gets early access to the next release via dev builds?