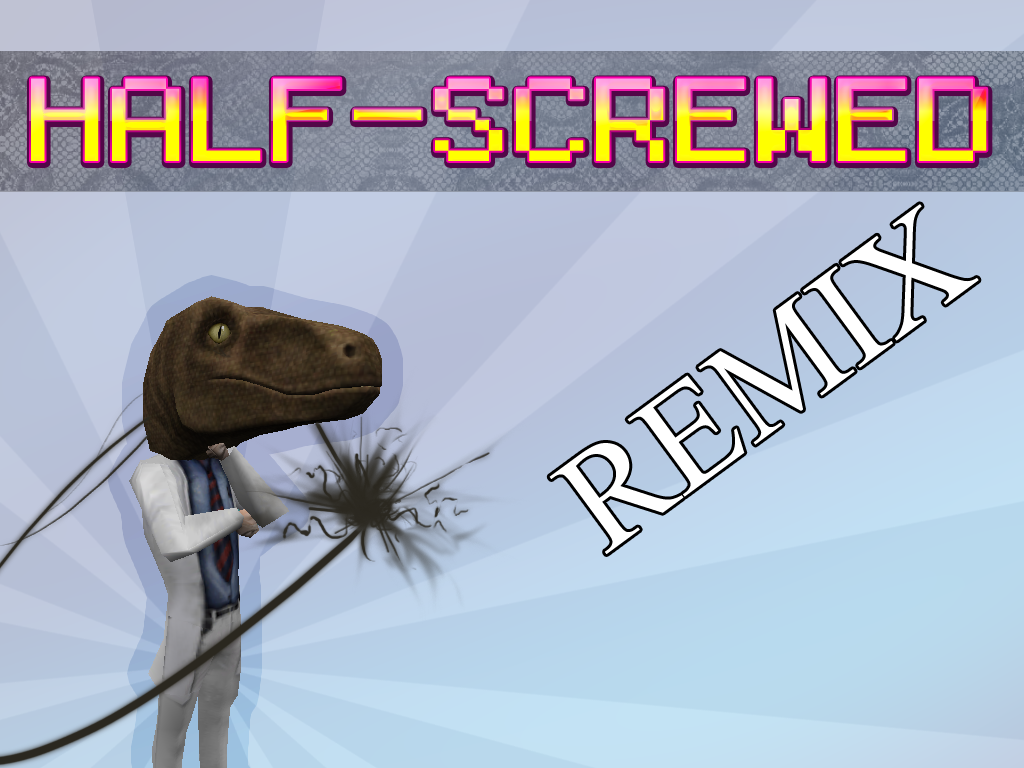 It's been a while hasn't it?
Introducing Half-Screwed Remix, the for-real-this-time final version. Included is the full package, no patches nothing. And of course the update of the source code is already on SVN and for download. Now this update has good and bad and ugly. But before I get into it, This means that Open Beta has been cancelled mainly because I took up a job that now occupies a lot of my time, so I cannot put work into it for too long at times. However, let's get to the relevant data:
THE BAD AND UGLY:
There are no more bots. I deleted them from the code. See "WhereAreTheBots.txt" for more info
Open Beta is of course, cancelled.
THE GOOD:
Added a Lethal Secondary Attack to Boombox
Added Respawnable func_breakables (It's in the func_breakable options)
Fixed Health not showing up when you start a game
Added a glow effect around sinistar so you can actually see him
Added Mario Star
Made MW2 Gun more wild for..
Added Cawadooty Mode
Added Soda Can
Added Taunts, look for them in Keyboard controls
Readded Psudeo Co-Op mode, Activate it via mp_gameplay 5, certain things won't work keep in mind
Still not convinced? Check out this fan-made trailer by ranma125125: