So, it's been a year since the first progress update and a couple of months since the last progress update, and a lot of things have changed, but first i want to make a big announcement.
#1 - The Announcement
I'm announcing that Half-Life: WAR will not come out in a "demo, then final version", but rather will be split into 3 episodes, first Episode 1 comes out, then Episode 2, and then the final episode. I'm aiming to have Episode 1 done by April 2021, but i'm not making any promises. So yeah, that's it.
#2 - The Story
The story has changed once again, you are no longer going to be visiting the arctic in the beginning, instead i'll move that to Episode 2, In Episode 1, you're going to be visiting locations like terrorist headquarters hidden in green forests, and bases in a desert environment, there's probably gonna be more locations but i'll have to think about that.
#3 - New Additions
Since i've come back working on HLW in October, i have added some new things to the mod:
Yep, that's right - HL-Alpha/Day one style blood splat particles! They will make the guns feel better and everyone likes more blood, right? Now i'm giving credit to Freeze Team for those particles, i've just added them from the SHAFT sourcecode to the HLW code. I hope you like those particles though!
Another new addition is screenshaking after explosions, grenade or satchel, the screen will shake a bit after their explosion! I hope this will make the explosions feel more satisfying and better.
However, if you don't like those additions, i have also added CVar's which you can use to disable them!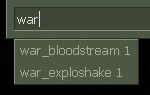 Also i've tried adding a custom M16 weapon to the mod, but it didn't work properly and i was forced to cut it.
Also also for the past week i've been working on the first map for Episode 1, and i have a fully playable section, here's a teaser video for it, it's gonna say a lot more about the map than screenshots!
So yeah, that's it for the new additions!
#4 - Changes
First of all, i've changed the "Sten" weapon to an MP5, the model is from Counter-Strike 5.2, but i've changed the sleeves texture, and it feels pretty good to shoot!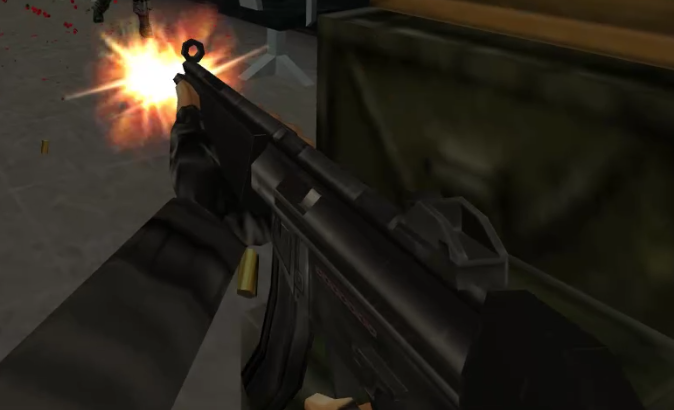 I've also changed its sounds, hope you like them! However don't worry, the Sten will be back as a seperate weapon :)
Now here's a BIG change - HLW will only support the Steam version of HL, no WON, no Xash3D - only Steam! Sadly the main cause of this is the source code i picked, it was the only one compatible with visual studio 2019 and it only works with Steam, but i hope that's not a big deal since most HL players use Steam.
And yeah. that's it for changes, note i've stopped working on HLW around in March or something like that, and started working again in October, so not much has changed. Maybe when the next progress update comes out there's going to be more changes.
#5 - Planned stuff
Yes, once again i'm saying that all the planned stuff is in progress update 1, but i'm also planning to have more new weapons, and some more customizability.
#6 - Possible release date
I'm aiming for Episode 1 to release in April 2021, it may take longer but i hope the mod will be worth the wait! Now the release date for the other Episodes is unknown, Episode 2 maybe will come out 2022-2023 but Episode 3 will never release will release sometime later.
#7 - The end!
That's the end again! I hope you liked reading through this, and i apologize for abandoning the project in March-October but now WAR is back and i'm not stoppin' work on it 'till it's finished! Bye!
Check out the mod here: Moddb.com