Welcome to another progress update for Half-Life: WAR! Not a lot of progress has happened during September and October, but there's enough cool stuff to show for this article along with two important announcements!
So, let's get to the cool stuff!
#1 - Announcements
I have decided to scrap the episodic format for this mod, so the mod won't be released in seperate episodes anymore and just in one single release. I didn't have many plans for anything past Episode 1 anyway, and what plans i had i'll probably put in the main mod now. So yeah, no more episodes.
Another announcement is that the HLW team got a new level designer! This whole time it was just me making all the levels, but now HLRaven (creator of de_extragent and Apartment Room maps for CS1.6 and HL1) has joined the HLW team as a level designer! We're excited to see what kinds of cool levels he'll make for the mod and i hope you're excited aswell! :D
#2 - Mission 3 Sneak Peek
Yup, that's right, here's some juicy screenshots and a gameplay video of a small bit of mission 3, featuring a bunch of new stuff including the M16, Pistol terrorists, new music and more!


SUBJECT: TONY SNYDER
LOCATION: ARIZONA
TIME: 2:19 AM
MISSION: INFILTRATE TERRORIST BASE AND GATHER DOCUMENTS RELATED TO SECRET WEAPON
And the gameplay video:
#3 - Other cool stuff!
I've got other cool stuff to show, so first i'll show something i forgot to show in the last Progress Update - Grenade pickups!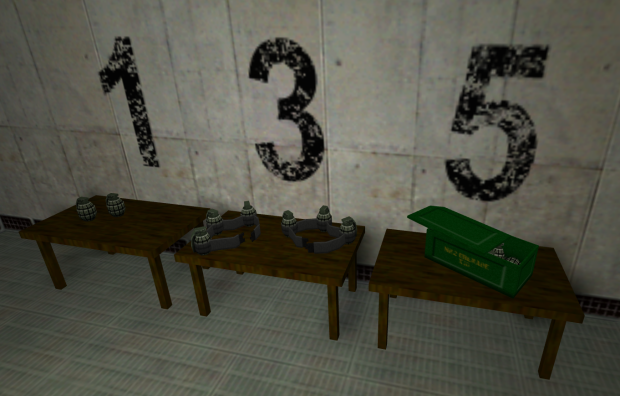 Here's a new addition to the mod, grenade ammo variation! The mod will have different grenade ammo pickups that will each give you different amounts of ammo, the regular one will give you 1 grenade, the new grenade belt will give you 3 grenades and the grenade box will give you 5 grenades!
Hope you like the addition, now here's another cool addition, Terrorists can now hold pistols!
You'll spot them in action in the Mission 3 gameplay video! I have added that to add more variety to the weapons that the terrorists can hold. Expect more weapons for terrorists later on!
Here's a model i've made for Mission 3, a helicopter! It might not look the best since i'm neither a good modeler nor texture artist but i think i did a pretty good job with it.
That's the end of cool models and stuff, now on to something you might've noticed in the mod's moddb page!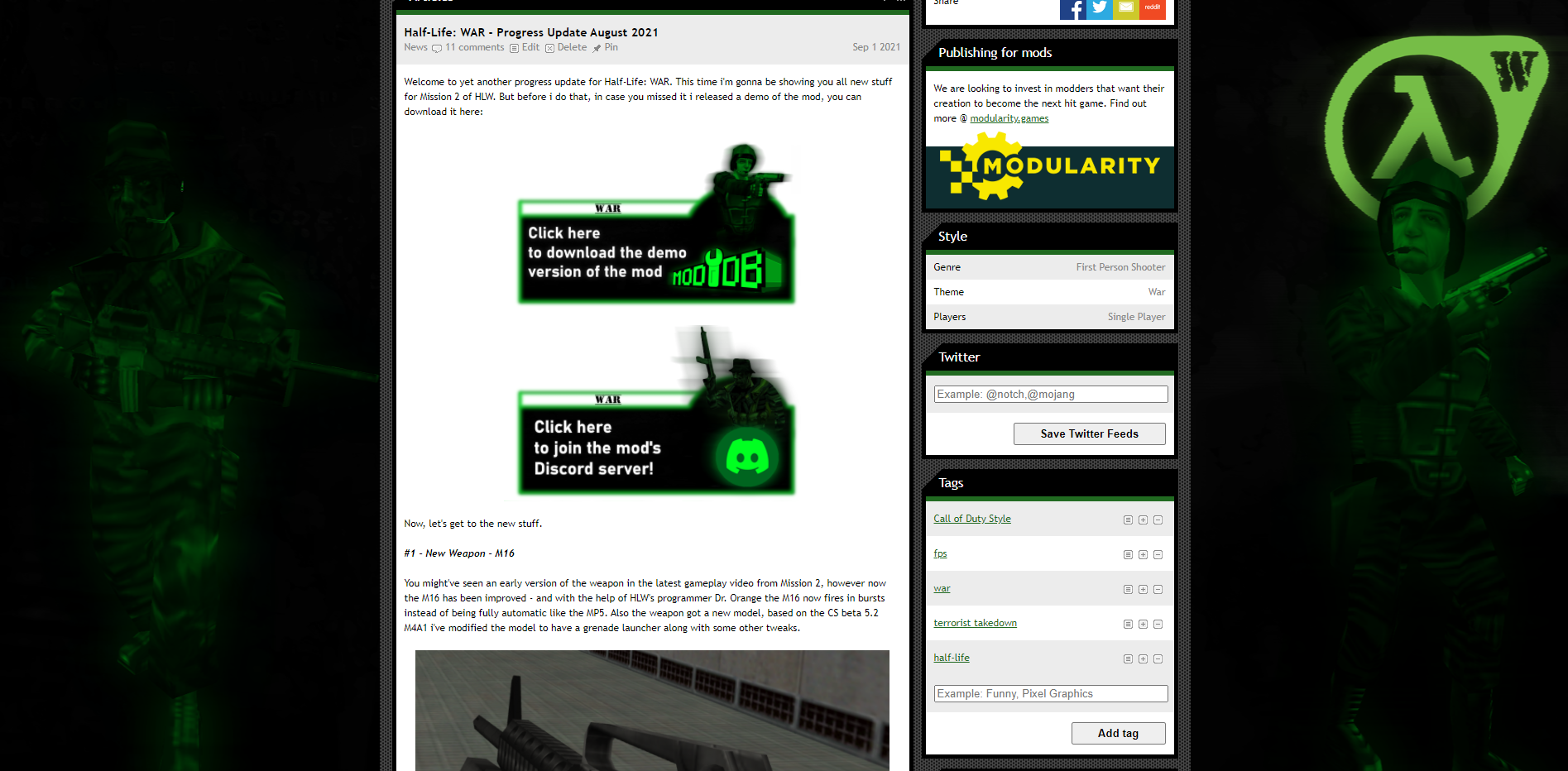 The mod page has been updated with a cool background and stuff, featuring Agent Six and a terrorist. I hope you like this cool addition!
#4 - The end, again!
Yup, that's the end of this progress update, i hope you enjoyed this look at the progress of the mod and make sure to check out the demo if you haven't already.
If you want to keep up with the lastest HLW news, check out the mod's Discord server - Discord.gg
And check out the mod's page - Moddb.com
See ya!