The most important changes:
1. Voice acting update
The custom voice lines for HECU soldiers were re-recorded. Thanks to Ronald Hamrák for that! Hope you like it as he has a much less pronounced accent.
We also have plans on re-recording voice lines of Kevin, the radioman, but it's not included in this release.
2. Scaled crosshair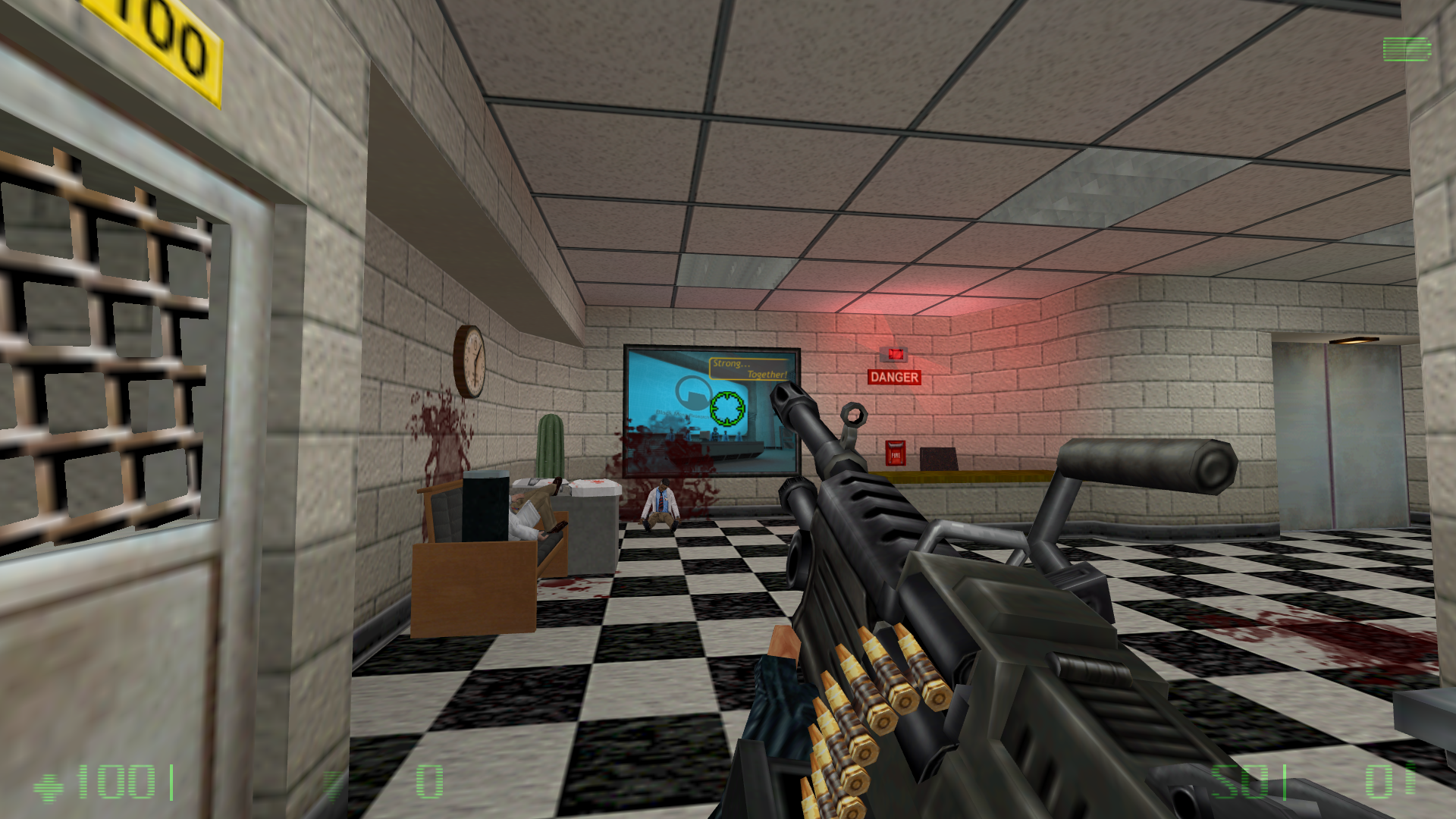 The crosshair is now scaled depending on resolution, just like HUD. The issue was overlooked in the previous release.
3. Security guard in the HAZARDOUS ENVIRONMENT chapter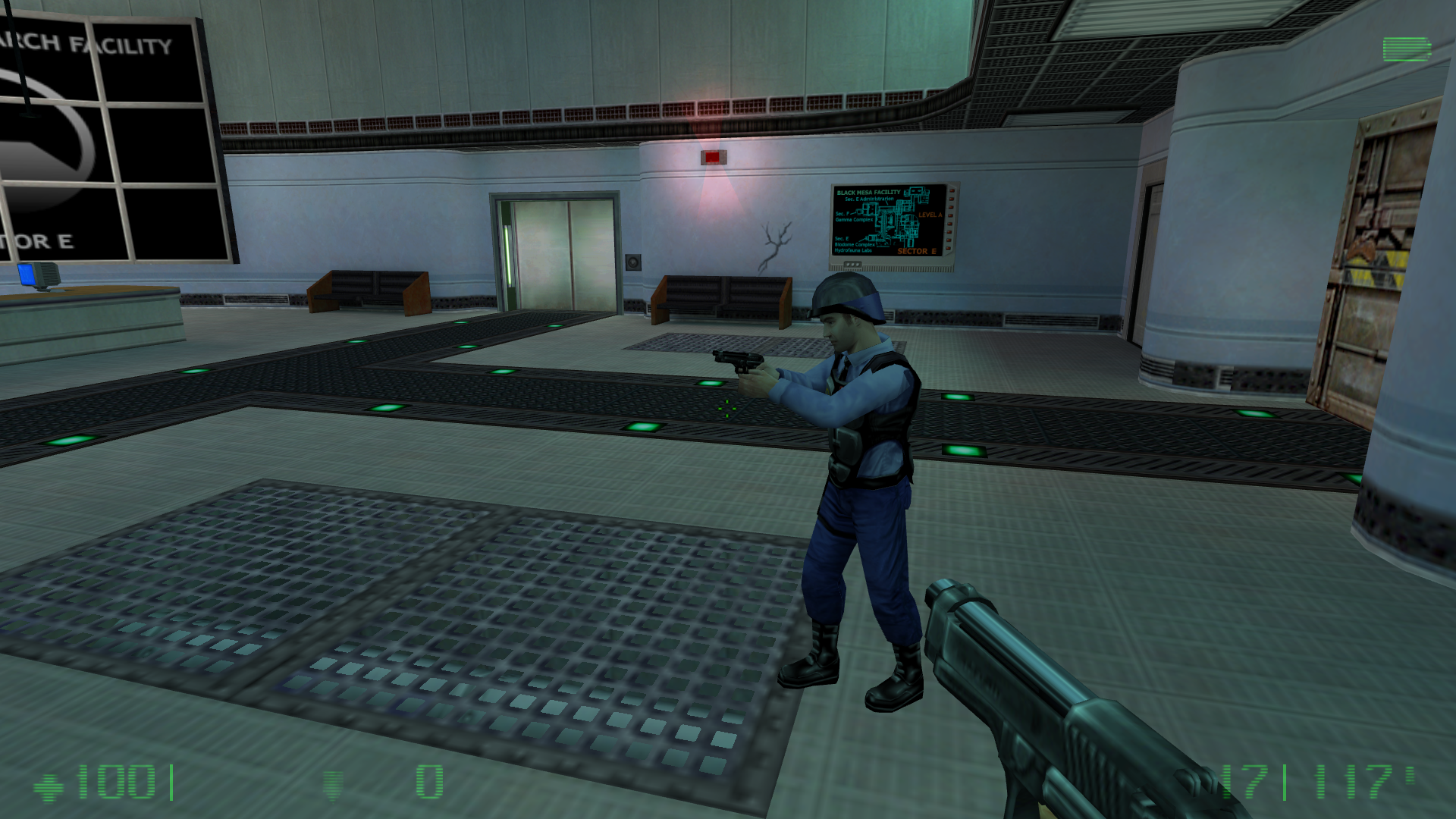 We've made it more clear that this particular security guard is friendly to a player and put him in a less danger. This security guard is pretty important as there're several scripts featuring him. If you let him die in your previous playthrough you can replay the level and find out how useful he is!
4. Soldiers in the ON THE TRACK chapter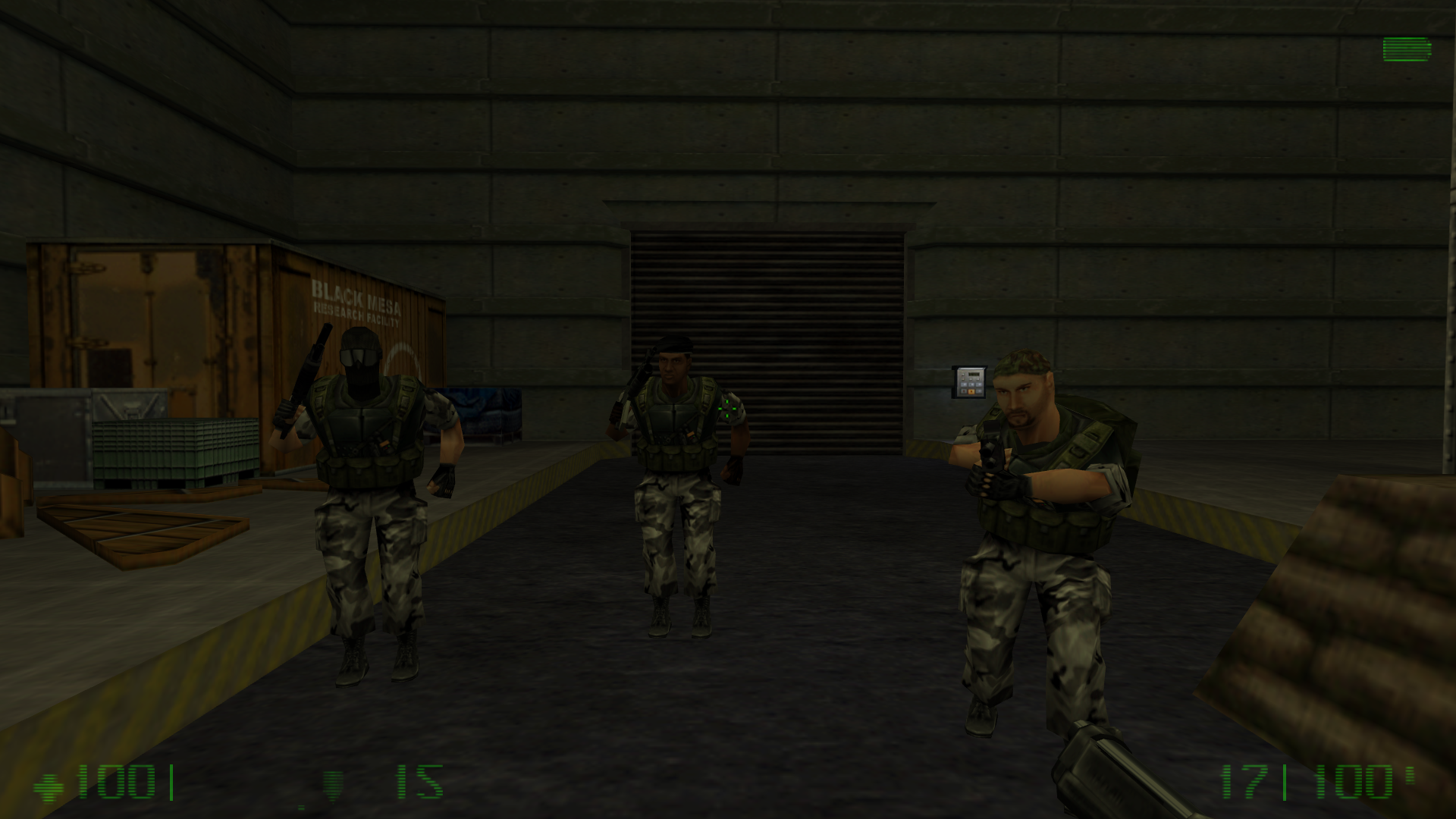 Due to a bug many players probably found this squad already dead by the time they come to this place. Now this is fixed and you can enjoy playing on this level with a squad of soldiers having your back.
5. Enemy spawns
We've got a lot of complaints about enemy spawns being too sudden and unfair. In this release we try to reduce the problem. We moved some spawns farther from a player and made some triggers to fire earlier so a player had more time and space to react. We've also increased the delays between spawns a bit so the player could have a better chance to deal with enemies before getting outnumbered greatly.
6. Additional area in the HOSTILE TAKEOVER chapter
The room number 324 can be opened now.
NOTE: save files from the previous version won't be compatible with version 1.1 due to both code and map changes! If you've started playing the previous version already and want to continue playing on the new release without having to play the mod from the scratch there's a solution.
Start the game on the preferred difficulty and then type the command in console to start a chapter you wish to continue from:
HAVE A NICE DAY: map fid1a0a // this can be used to skip an intro
HOSTILE TAKEOVER: map fid1a1 // the engineer will be missing at the beginning, but he'll reappear later
HAZARDOUS ENVIRONMENT: map fid1a2
HAZARDOUS ENVIRONMENT (Gamma labs): map fid1a2b
ON THE TRACK: map fid1a3
WEAK FORCE: map fid1a4
BIREFRINGENCE: map fid1a5
RECOVERY: map fid2a1
FIELD INTENSITY: map fid2a2
THE VERGE: map fid2a3
F.U.B.A.R.: map fid2a4
DEATHMATCH: map fid2a5
DEDUCTION: map fid2a6
You can also use this trick if you want to replay your favorite chapter.
Thanks for playing Field Intensity. More updates are coming later.