As this took a while to release, I understand that you want to play right away, so here's that link! But you might also be interested in why it took long, so make sure to read on!
With the alpha 0.60 release I've taken a large hurdle on the way to finishing MOD. Even though there are still seven chapters to go, at this point 75% of the entire Half-Life campaign has been converted. Surface Tension is the biggest of all Half-Life chapters and even though I was very excited to work on it, it was also quite a struggle to work through.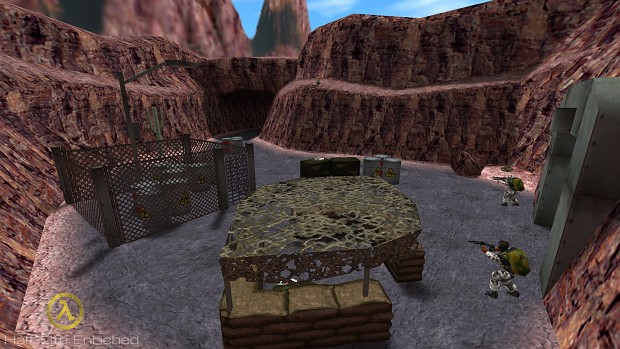 As mentioned in previous articles, some of Valve's maps were better contructed than others. Unfortunatly for me, Surface Tension is one of the messier kind. This meant I had to fix up a lot of the original brush work and improve entity work. The other reason it took so long was entirely my own fault. I took it upon myself to redo the entire landscape. In some cases, that meant that 90% of the original brushwork was scrapped and created from scratch.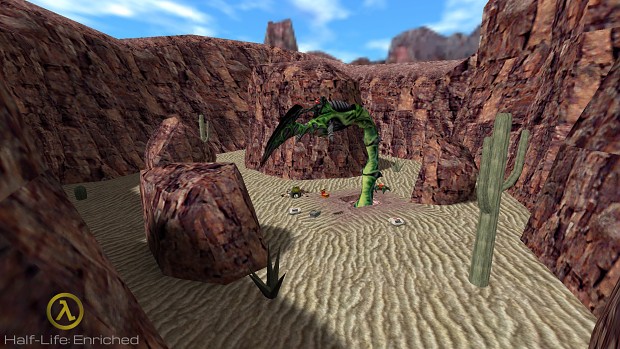 Remaking all the terrain took a lot of time and effort. I've also created many blended textures to create smoother effects between various rock/sand/dirt textures. There are also a few new variations to the new vegitation models to spice things up. I also really wanted to give the areas a better sense of scale, so you'll notice a lot of new buildings and rocks in the skybox. I hope you agree with me that all this effort was worth it!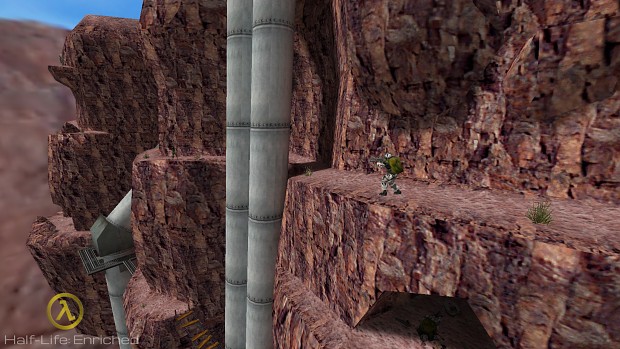 As a Half-Life player, I've always enjoyed Surface Tension. There's a fair bit of combat and you'll see the full strenght of the HECU forces come down upon you. This is where you first fight the M1A1 Abrahams tank and the Bradley APC. Jet fighters flying over, bombing the Alien forces. I've completely remade these vehicles with higher details to bring them to life even more.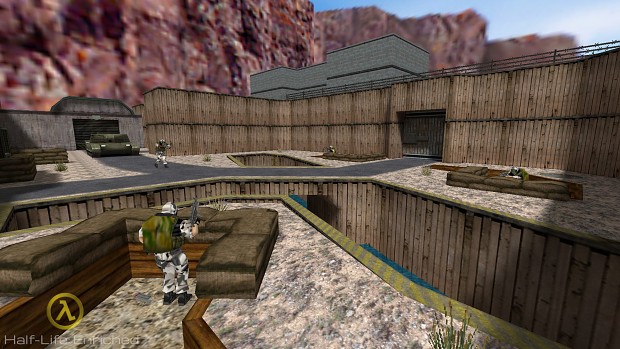 Between all the combat, there is some well earned downtime with puzzles and exploration. One of my favourite segments is the warehouse full of tripmine lasers. Finding your way through is quite a tense experience on the first go.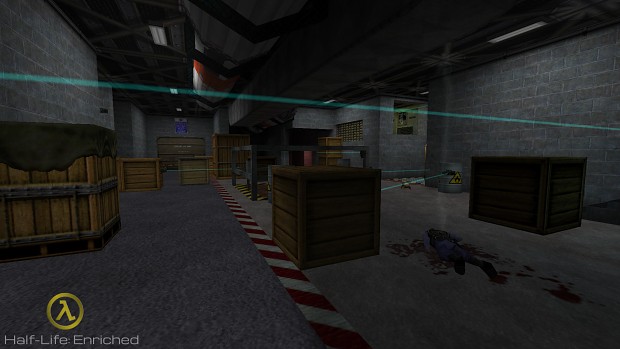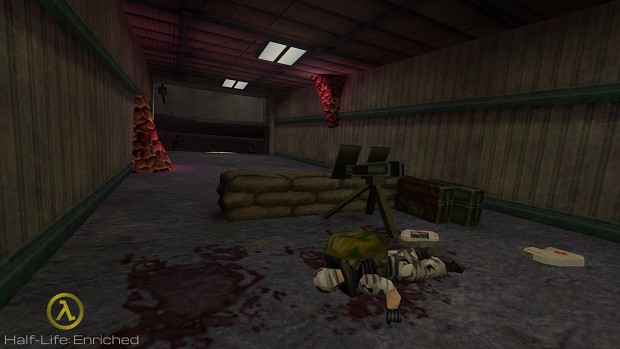 'Surface Tension' does a great job at telling a story through the eyes of the protagonist caught between the crossfire. As the chapter continues, you'll see the HECU forces slowly losing ground to the Aliens, getting ambushed by Alien Grunts and flattend by a Gargantua.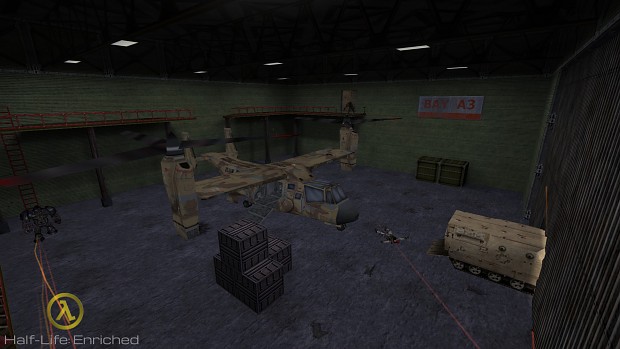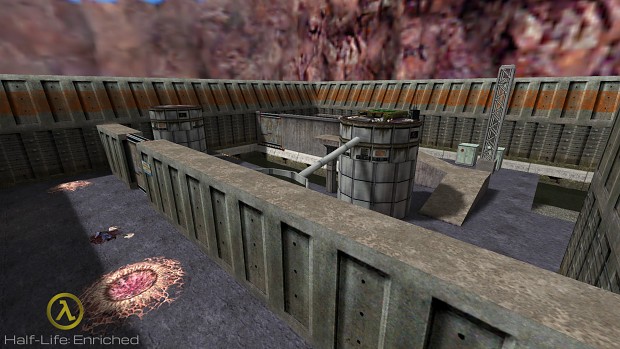 In the end, the HECU forces know that they can't defeat this invasion and they're pulling back from Black Mesa, abandoning their mission and "forget about Freeman", the title of the next chapter.
Next to this massive chapter, the new build also contains a lot of new content such as new models and an improved version of 'Office Complex', with full support for detail textures. I've dedicated my last article to this, so make sure to give that a read if you haven't already.
Thanks for reading and enjoy the new content!