Don't like reading? Click that button below and get right to the playing! Or hang around and read on!

Today's update bring you the improved version of 'Power Up', one of the shortest but a very memorable portion of Half-Life.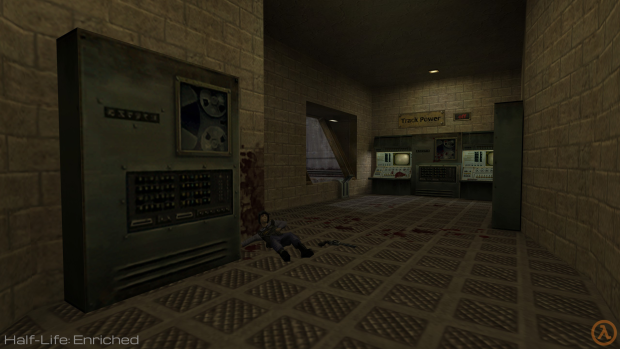 Going through the source files revealed some interesting portions of the maps origins. Did you know that originally this chapter started with a big choreographed fight between the Gargantua and the HECU grunts? There are a few multimanagers that hint what it could have looked like with the Garg throwing grunts around like ragdolls and bashing into pillars. Many of these animations never made it into the final version of the game (or were cut) but I've restored a small portion of it to give players a view of what could have been.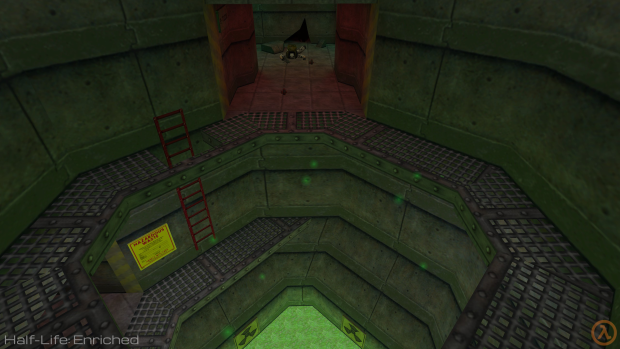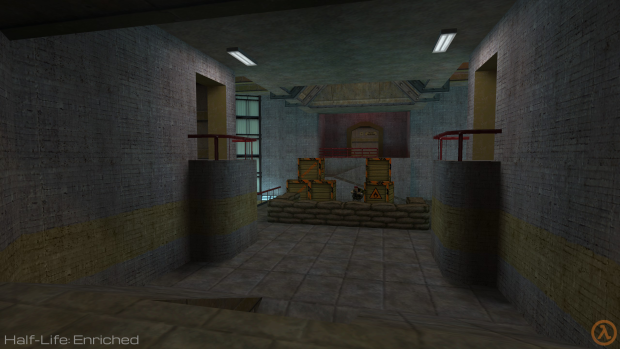 The maps of 'Power Up' have been updated, rebalanced and given a visual overhaul. What really caught my eye was the position of crates: they're all oriented straight. I've mixed that up a lot by giving them small turns and shifted positions for a more natural look.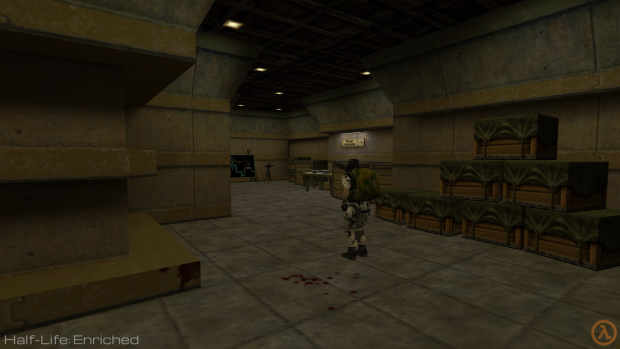 It took me relatively long to convert such a small chapter but this was because of a side venture. I've created a special Chapter Selection menu (as known from Half-Life 2), so you can pick your favourite portion of Half-Life and jump right in with the correct equipment.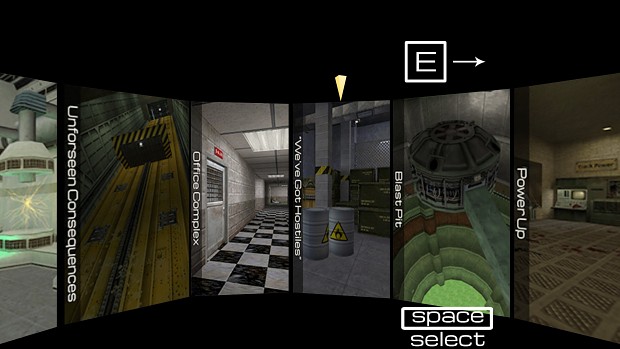 The selection is actually a small map that's being loaded on New Game startup and works with a trigger_camera. The player is locked on a small room and pressing E will move an invisible func_train to the next chapter window. Space will make the player jump into a trigger above his head, which then transits him into the corresponding map.
CS: Condition Zero did a similar thing where they loaded a map which contained a script that loads up a GUI. That kind of effect takes a lot of coding prowess that I do not have, sadly. Still, I'm pretty pleased with the way the Chapter map turned out so far.
Once again, thanks for reading and let me know your thoughts and comments below!