Hello mod-watchers and Half-Life fans! If you do not enjoy reading or looking at screenshots, why not jump straight into the action with the download link right below!
On A Rail
But if you have some time to kill, come join me in this deeper look into the developement of Half-Life:Enriched. This new update features the chapter 'On A Rail', which is the second largest chapter of Half-Life. Therefore it took me a bit longer to release a new build than the ones before.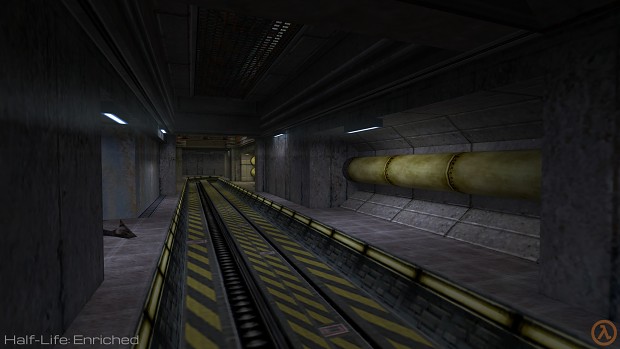 I find On A Rail very interesting when it comes to its design. Back in 1998, this type of gameplay where you traveled along a train for most of the chapter was quite new. It has a nice balance of exploration, puzzle and combat and despite its length, it keeps you going because of this variation.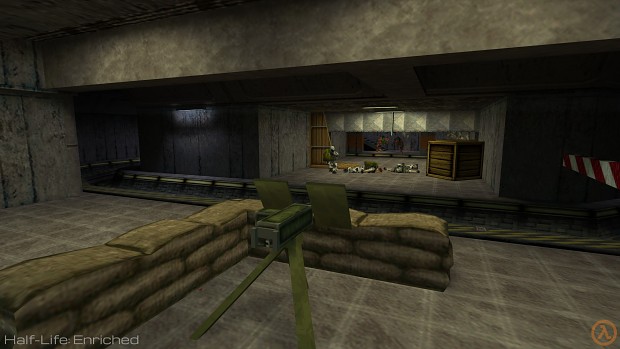 I managed to bring the amount of maps from 10 down to 4 and most of these maps are now very close to the engine limits. I managed to bring back some of the original designs that got lost or cut. A good example is the shortcut you'll find just before you encounter the first stationary rocket launcher. Probably because of engine limits, the team at Valve decided to cover up the door leading to the other side, so that they could move the level change trigger a bit closer. In the original files, the door is still intact under a wall, so I decided to bring that feature back in this version.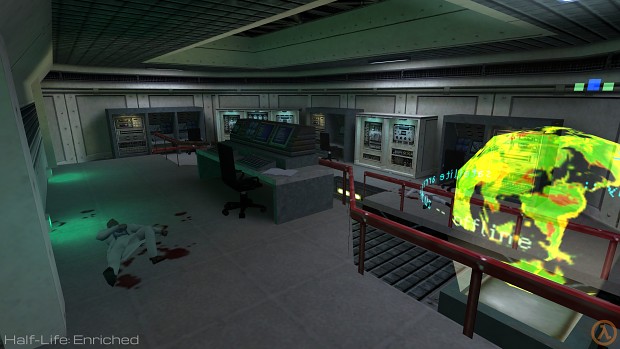 Working with this source material always gives me fun new insights. The design suggests that a portion of On A Rail as you've experienced it in the retail version, is actually backwards. The naming conventions of the triggers seem to indicate that in an earlier version Gordon would travel the other way around, especially in the area where you travel past the rocket. It would be interesting to see how this would have worked out but I'm trying to keep close to the original, so in HL:Enriched, you'll travel the known path.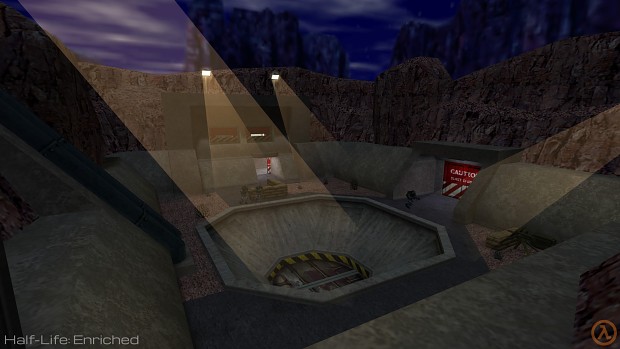 Generally I try to keep the original brushwork but in case of the outside area I took the liberty of completely remoddeling the rocks around the launch area. Since this plays out at night, I've made the environment light far darker than the original with extra lighting from lamps around the facility.
Models
On a Rail is a fun chapter but sometimes a bit tiresome to work on because of its lenght and all those identical corridors. To keep myself from going crazy, I pick up some side ventures in between. One thing I've worked on is a reworked version of the MP5. The skin has been redone completely and I've added some more detail and curves to the original mesh.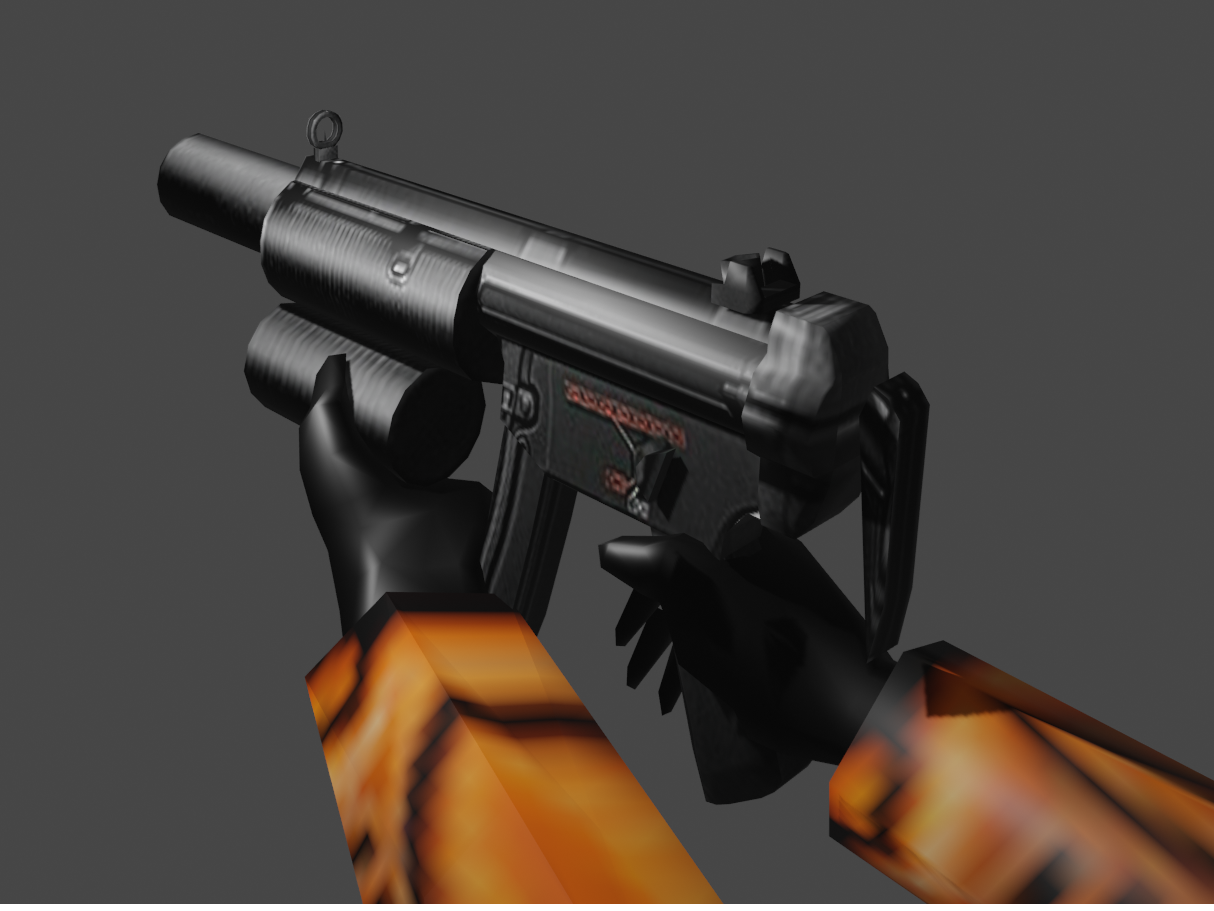 In HL:Enriched I try to focus on the maps and I wasn't planning to create a full upgrade pack when I started this MOD. However, I do like the way this MP5 looks now. Remaking all models will give me another huge task (next to the already massive task of redoing all maps on my own). The mp5 model can be found in the current build but I'm not certain if it will make the final cut.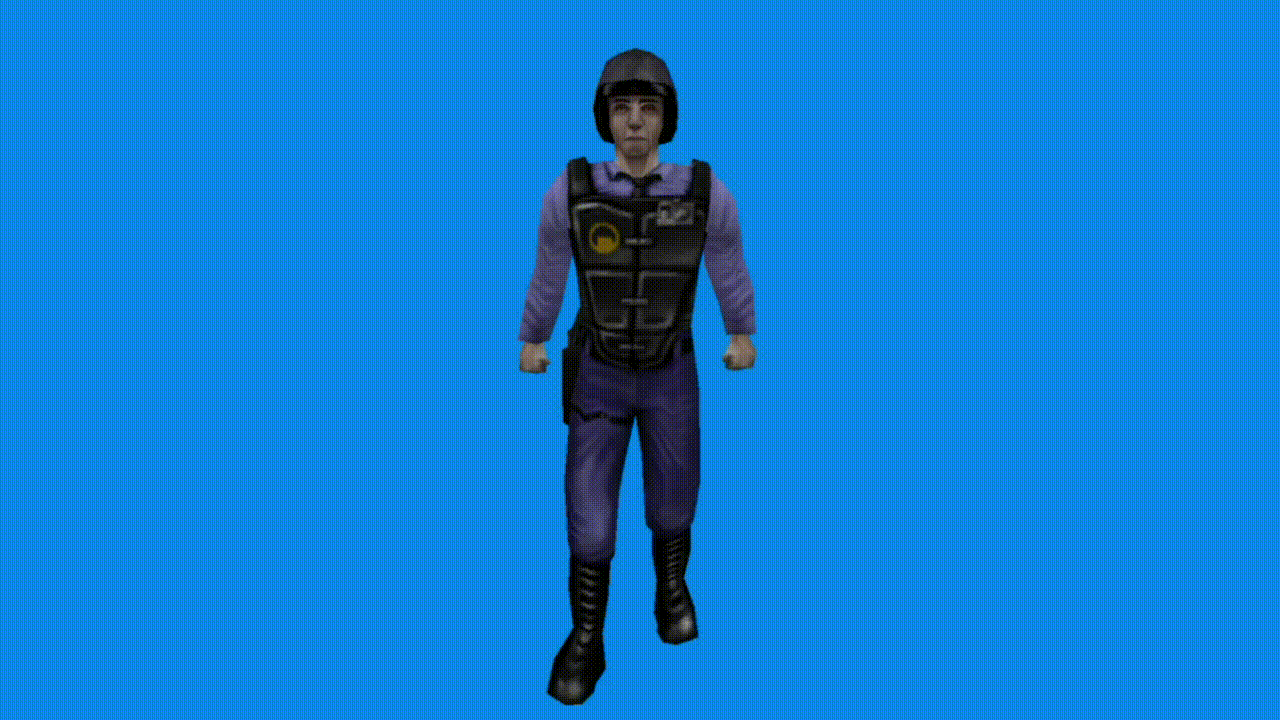 Another model upgrade are these new animations for Barney. At the start of 'On A Rail' he seems very static while he's describing the mission for Gordon, so I gave him a few extra subtle animations to underline his conversation. I'm not a great animator but I'm pleased enough with these small changes.
That's all for now! I hope you enjoyed reading and be sure to leave your comments and feedback on the new build down below!