Half Life 2: Raising the Bar REDUX: March 2021 Update
Hey all. Welcome to the March 2021 update, our first content article of the year and the first content article for Division 2! We'll be showing our forward progress on assets, concepts, and levels – Division 2 is really coming along, though we want to make clear that nothing you see here is final. Models might receive material tweaks and levels still have some way to go. Let's get into it!
AKM
First off, the AKM! Val, whose work you saw some of in Division 1.2 (like the chopper or sentry turret), did a great job bringing this weapon into the player's hands. Our previous AKM model was inherited from the old RTB mod, and whilst perfectly serviceable, we wanted to bring a more personal touch to it and remodel it with closer accuracy in mind. You'll find it scattered around rebel dissidents during Division 2, and you'll get the chance to wield it against the Combine as a satisfying upgrade in your arsenal.
Quarrytown01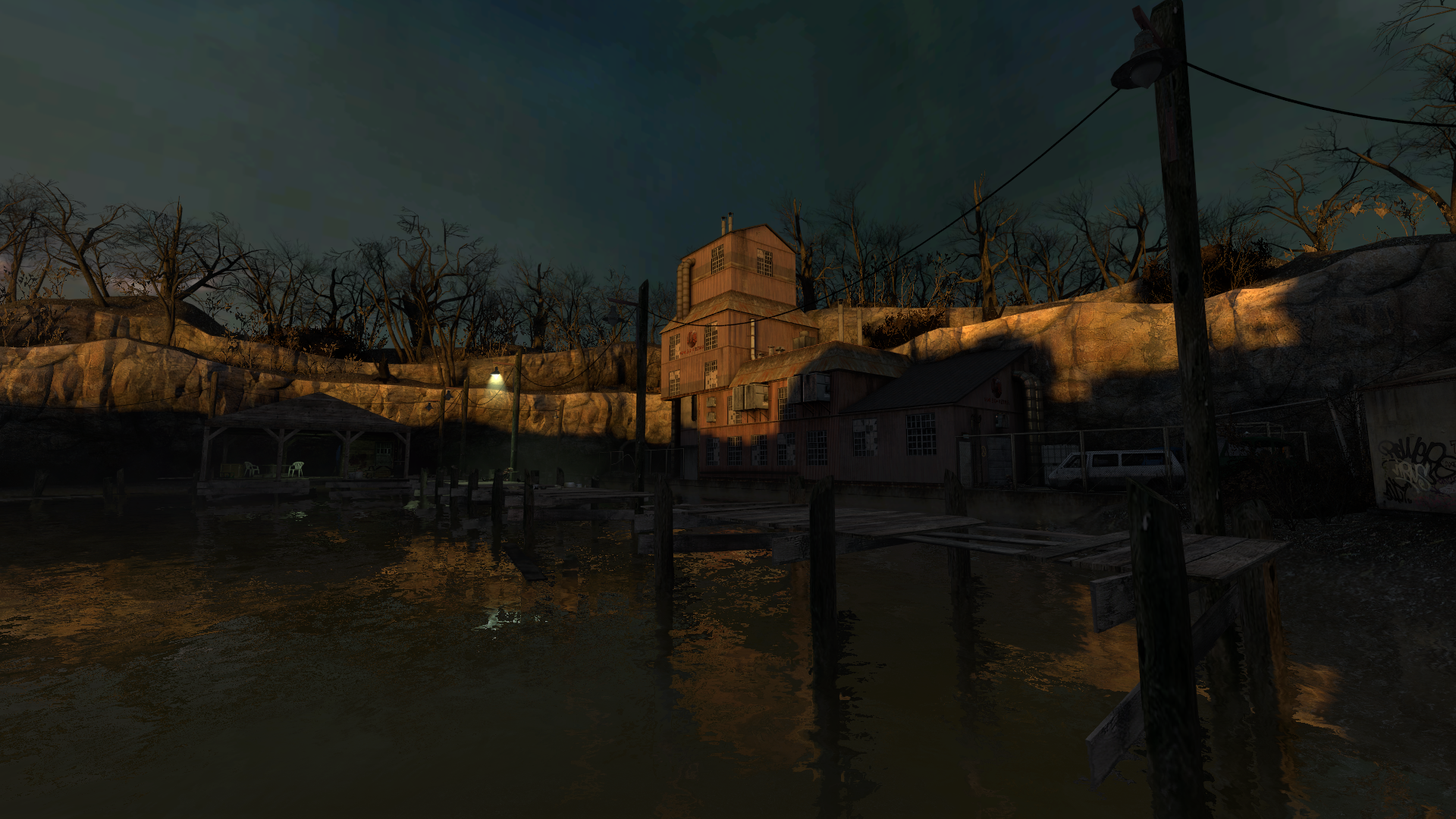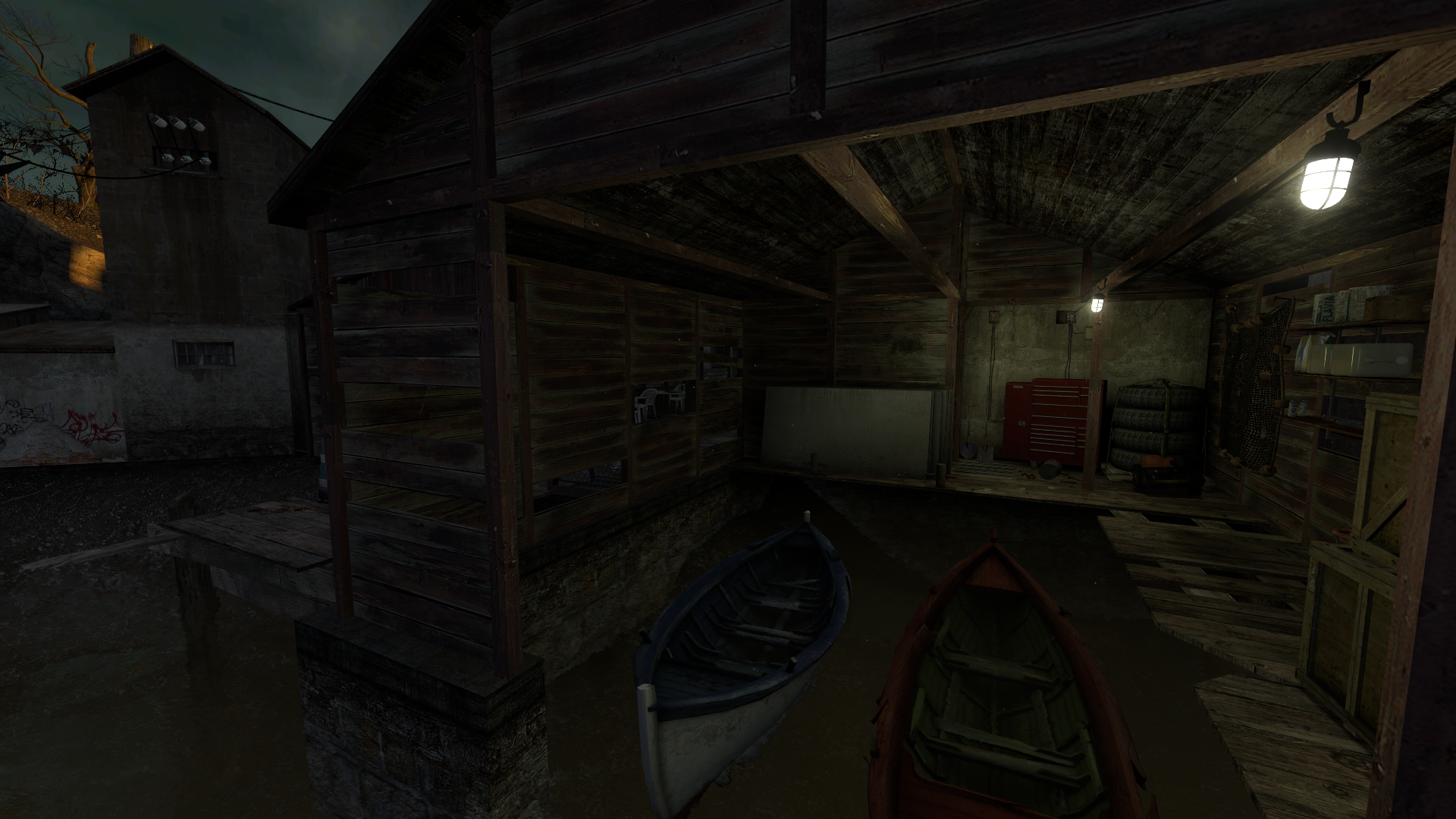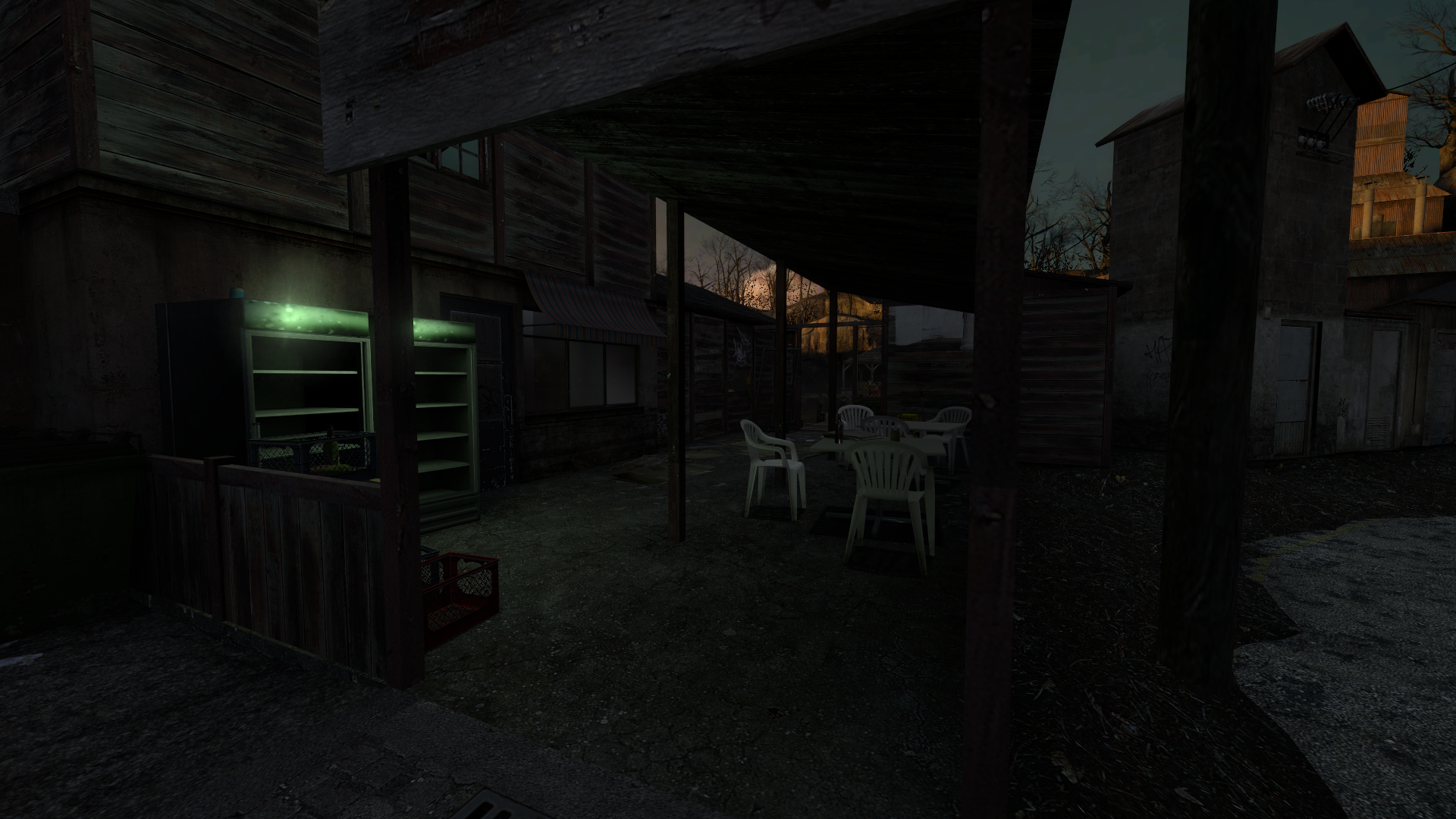 Next, the first map of Ravenholm! We showed early progress of this ages back now, and whilst it's still got a way to go, the quarrytown is looking better than ever. Flash is helming this one – here's a few words from him on his design philosophy:
Flash: The general design philosophy we have for Ravenholm takes inspiration from a variety of different sources. From the original Raising the Bar Book and Half-Life 2 Source material, to real life locations plucked from Eastern Europe and even some locations in North America. In addition to that, many iconic elements from leaked material worked as the basis for the level design of the Quarry Town. The biggest challenge thus far, has been to integrate all these elements into an elegant and complete package, which is both reminiscent of beta concepts, and feasible as a stand-alone entity without the context. We hope you will enjoy playing it as much as we enjoyed making it. Thanks.
Outercanals01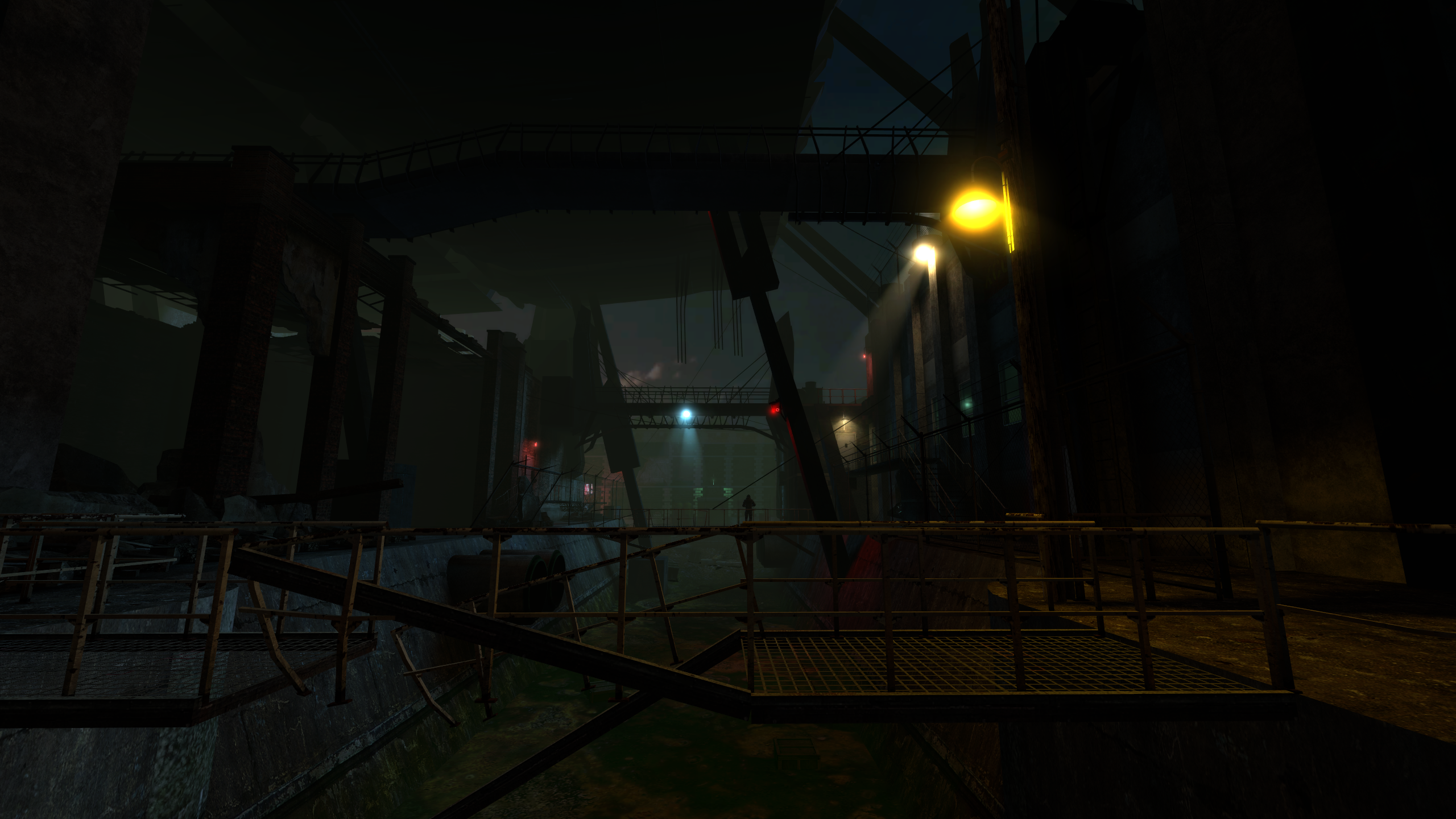 Moving on, the first map of the Outer Canals – in RTBR, our airboat section! You'll have three maps in total with the vehicle, following similar narrative beats to HL2 with our own twist. Obsolete has been doing gorgeous work with Rocky's blockout so far and designing a grim, foreboding environment to sift through as you try to break free of City 17.
Electrical Particles
Randomcat, our particle artist, has kept making great forwards progress on effects in Division 2. We have big plans for particles to enhance world details, revitalise old scenarios, and tread new ground. On the subject, Randomcat has this to contribute (for the video, one of our voice actors, Entity, is reading their passage for them):
Randomcat/Entity: With particle effects, I enjoy experimenting, taking feedback, and iterating until I have an effect that I really like. In the cut material, there isn't much reference for particles, so I have a lot of freedom to do my own take on tasks.
I use nearly every function of the particle system, no matter how obscure. The main challenge so far has been the technical limitations and bugs in this version of the system. Nonetheless, I've persevered, and achieved plenty of effects that I'm very proud of. I love what we're doing, and I hope you enjoy playing RTB:R as much as we enjoy making it.
Inner Canals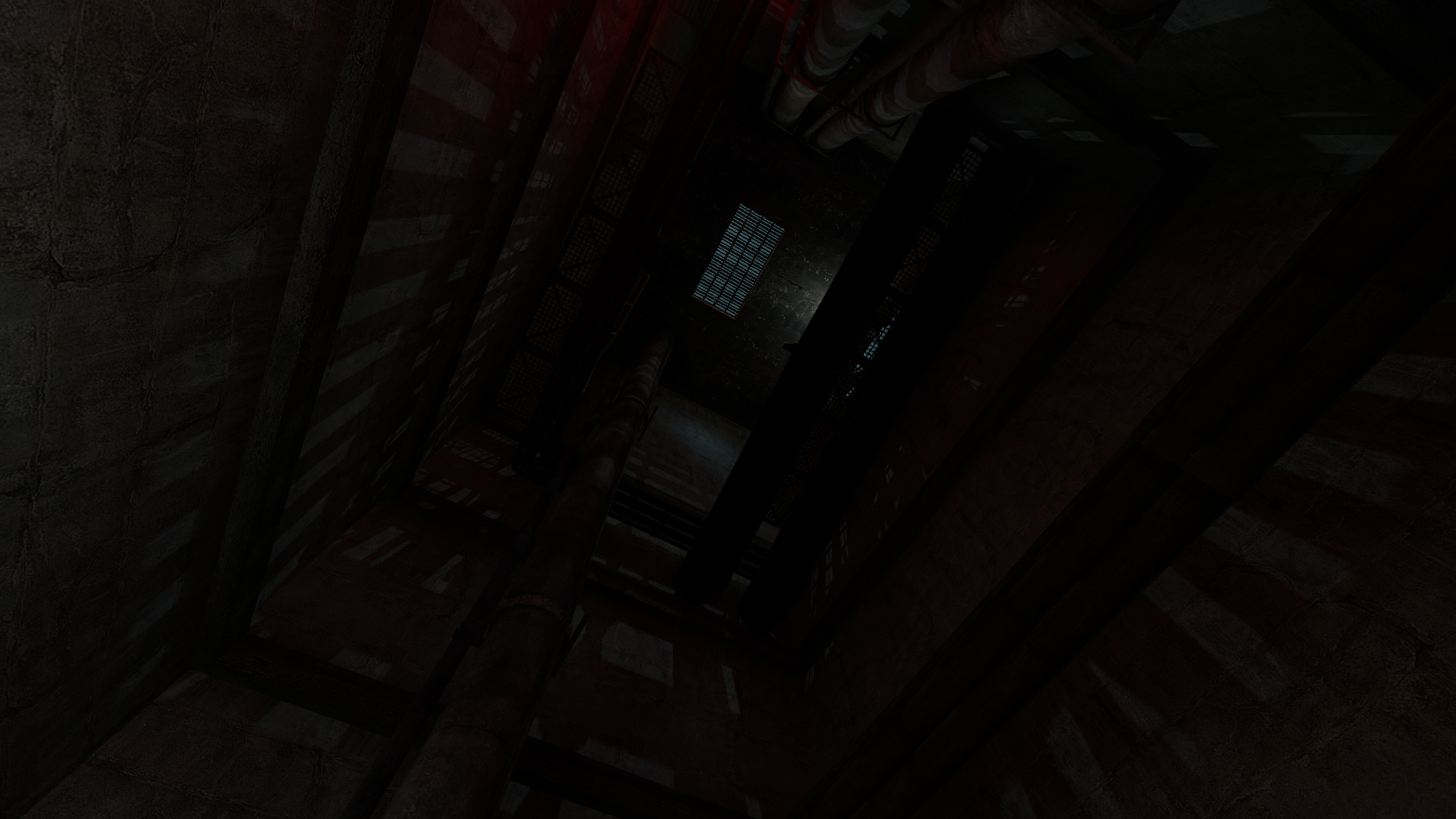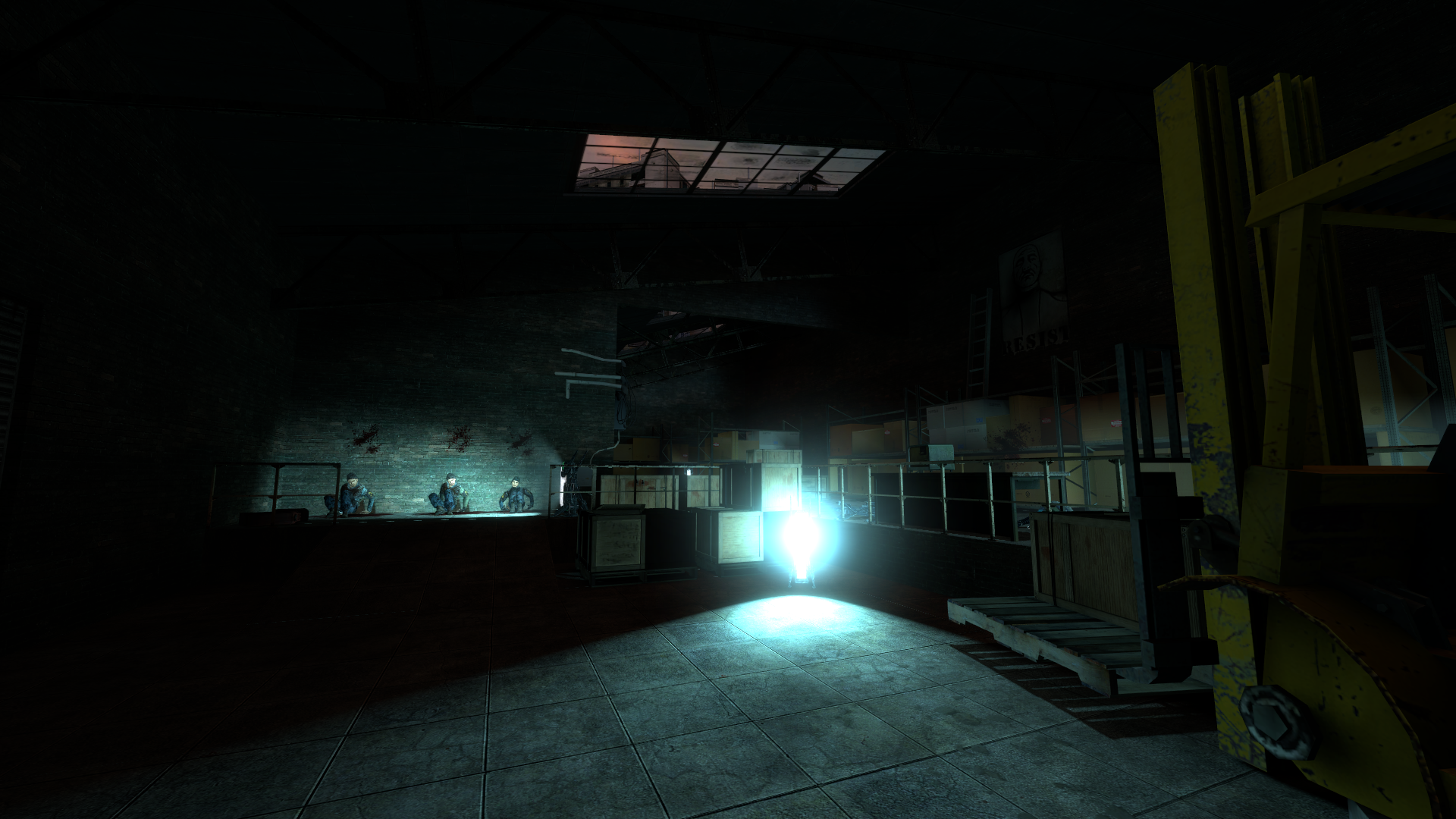 For the next map we're looking at, it's Inner Canals – Lassi's mapping venture! As the first map of Division 2, a lot of work is going into introducing several new assets and effects at once to really make the introduction pop. Whilst we're still pushing ahead on the art pass, the map is really shaping up, and we reckon it'll be a great way to get started with our next release.
Grigori Concept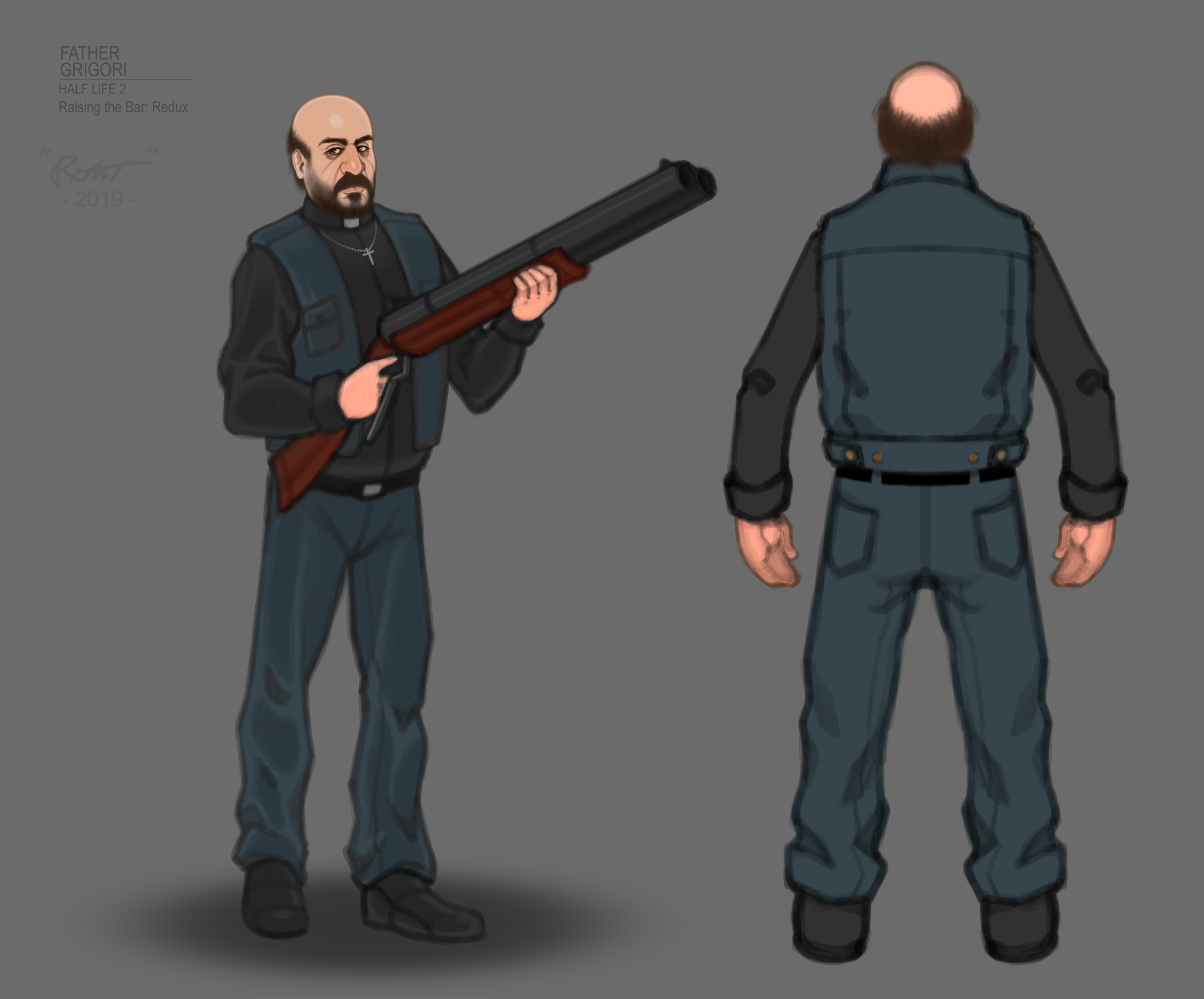 Whilst Grigori's model is coming along, we realised we'd yet to show the concept art for him – so here he is! Of course, Grigori will be getting plenty of time to himself during Division 2, and Amicus will be helping to bring him to life with good voice acting. Robert's character concepts continue to help inform our art direction and put us in a good spot to pursue our own ideas on design.
Weapon Animations - AKM, Updated Pistol/SMG1 Sets
Whilst the other two weapons we're showing shots of in this update aren't quite fully animated yet, the AKM is ready to go, barring the tracer effect! This will be replaced later, and we'll update on this at that time. Our Pistol and SMG animation sets also got a facelift by Silent, who is responsible for all the animations here – check them out!
Alyxgun
In Division 2, you'll be introduced to our version of Alyx. For RTBR, we'll be remodelling her, but this of course means we're remodelling her equipment too – including her weapon! This was Olezen's last project before he had to pop off, but he left us in a great spot with this wicked model. You might notice there's a shot of it in the player's hands – that is intentional, and perhaps before Division 2 releases, you'll learn more about how it feels!
Day 1 Battery
A big part of Division 2 is the introduction to new characters like Eli Maxwell, and we'll be going out of our way to make their place in the narrative unique from their HL2 counterparts. Egon's great Half-Life Day 1 battery remodel, with alternative skins for usage, is just one of many references we'll be placing in Maxwell's lab – here's their thoughts on the model and its surrounding material:
Egon: We want Eli's Den to be something very memorable and special. To that end, I have been modelling a few unique props for this area. Some of them are inspired directly by Half-Life 2's concept art, and others are pulled from half-life's history. One of them is this very old HEV suit battery from Half-Life: Day One. You'll find a couple of these lying around the lab, and they are clearly well past their expiration date. And there are some other relics from Black Mesa to be found.
So, way back in the original Raising the Bar mod, I was the level designer for that iteration of the map. So, it's been a privilege to get to contribute to this one in a new way. We can't wait for you to see all the little secrets that we've hidden around the place.
Shotgun Ammo
We showed some of the shells Alexander modelled about 18 months ago, and now seems appropriate to show the full ammunition model given it'll be in your hands in the next release! These were, as we stated then, modelled with reference to real buckshot shells fired by members of the team, and have a great, authentic look as a result!
Webspore
In Division 1.2, we tried to bring to life areas where xenlights and other organic touches were seen with new flesh materials and fauna. In Division 2, we're committing to going a step further in the canals to make them look even more overrun by wildlife. This spore, modelled by Andy, and inspired by the mushroom spores from HL1, will feature along with even more flesh world materials. We have plans for more, and you'll get a peek at those before the release of Division 2!
Facility02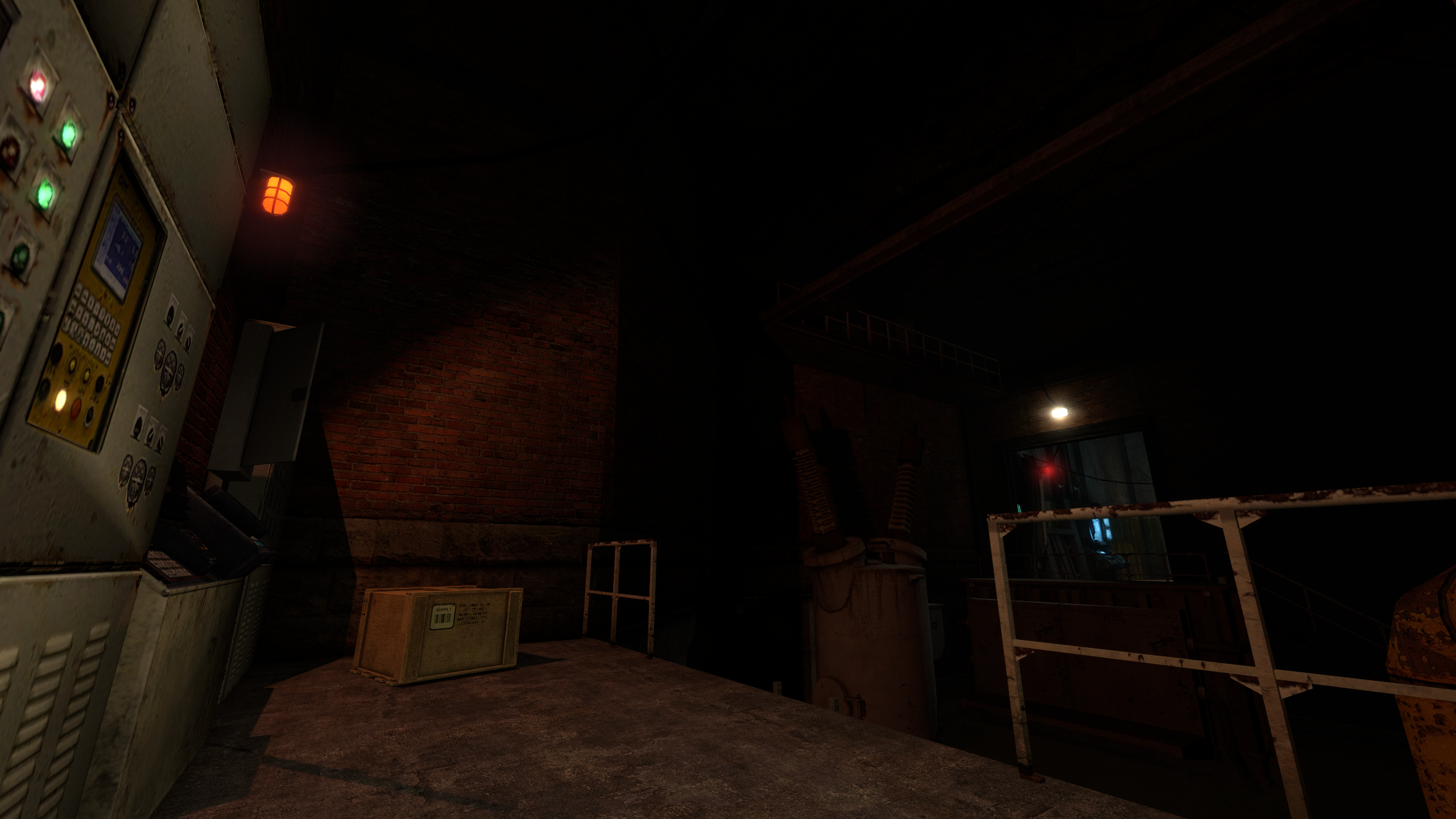 The last level we'll be looking at in this update is Facility02, the map blocked out by Iridium and art passed by Lena! Facility01/02 are new environments in the storyline for RTBR, with no specific reference to cut content levels – rather, we wanted to implement a good way to bridge the gap between the canals and the outside of City 17. Lena has done a great job working with this environment so far, and the mechanics utilised throughout both maps ensure the player feels as if they're navigating through industrial levels to breach City 17's walls.
Eli Maxwell
We teased Maxwell's concept art a while ago, and here's his finished model! Lots of work went into making Maxwell's body unique, and we think Mohamed's work, combined with edits by others on the team, does a great job of that. SordidSpectacle's voice acting for Maxwell is also crucial to this – he has a little bit to say about his role:
Sordid: People sometimes ask me if I tried to emulate Robert Guillaume's voice for my role, and my answer is always "no". His voice, his performance, was so unique and iconic… I can't match it. And I wouldn't try to match it, you know? It's his role. He was Eli Vance. So I went back to the original Maxwell recordings, you know, try to play off those... which have a distinctly different feel than anything in the final game. I think it's important to remember that at the end of the day that Eli Vance and Eli Maxwell are two different characters; Eli Vance is the leader of Earth's resistance, and Eli Maxwell? is a kooky old man who spends his days collecting junk and tinkering with robots. I will say though, that there are some really cool pieces of junk in his lab and I hope you have fun finding them.


Shotgun
Lastly, our shotgun, modelled by Freeman! Of course, we soft-released this with Div 1 – but given it was only seen a small number of times, we felt we'd keep a full announcement of the shotgun for when it'll be soon in your hands! More work is needed on the animations to bring it in line with the existing arsenal, but the model by Freeman was lovingly crafted with older versions of the shotgun in mind, and we're sure it'll be a satisfying moment when Grigori hands it to you in Ravenholm!
Finishing Up and Casting Call Club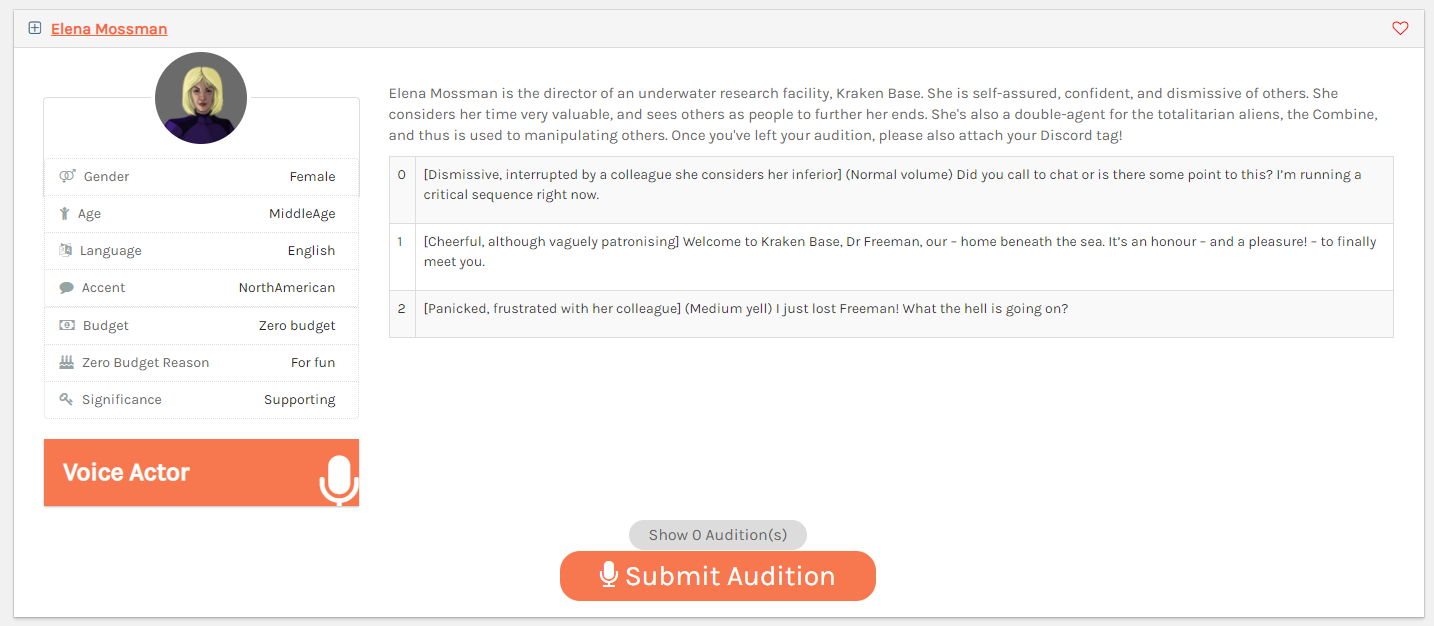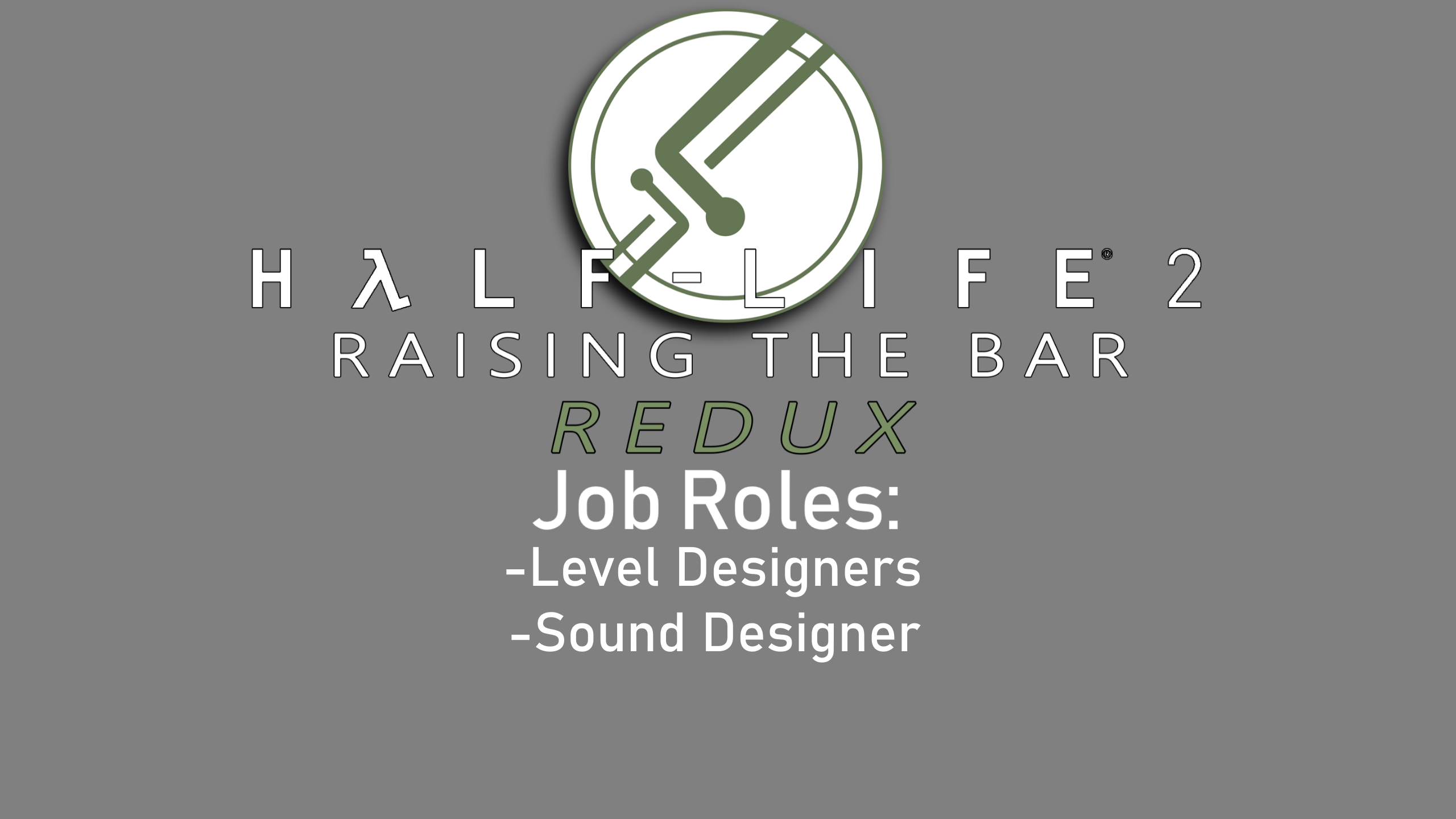 And that's all for the first update of Division 2! Before ending, a brief word on recruitment – whilst we'll be advertising roles as per normal, we've now opened a Casting Call Club page to submit your auditions for voice acting roles! We've got one up for now – Elena Mossman – but future roles will be hosted there. Please drop in an audition tape if you reckon you've got what we're looking for! The link is here: Castingcall.club
Otherwise, we're also looking for:
Competent level designers – ideally those experienced with blocking out and gameplay design, but talented art passers also welcome
A sound designer, specifically for physical SFX like weapon sounds, physics noises, footsteps, and so on
If these roles interest you, feel free to add me on Discord at Kralich/David#0901, or submit an audition on our Casting Call Club page. Thanks for listening, and we'll see you soon for the next progress update on Division 2!