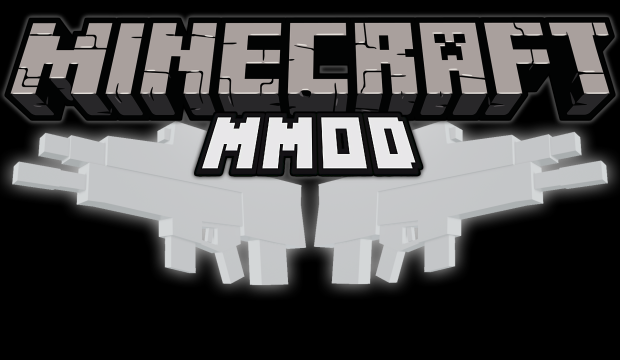 Half-Life 2 : MMod - Switching to a better engine!



Half-Life 2 : MMod - Exciting News!
It's been a while, let's discuss something very important.

In light of recent Half-Life: Alyx release and potentiality of Source 2 being licensed we decided to think 2 steps ahead and abandon old stinky Source 1 in favor of far superior Minecraft engine, what's not to like!?.

Before we go into details, I'd like to thank Fooltaurus and KrIsCrEeP for putting me on the right path and enlightening me about Minecraft's technical prowess, without them I would still be confined to Source Engine shackles for 10 more years. Thanks to them I'm proud to announce Minecraft: MMod!

Now let's go into details of what Minecraft: MMod is!

The goal of Minecraft: MMod is to recreate Half-Life: 2 and its episodes. When creating new world, you select "Half-Life 2 World Generation" and it generates brand new Half-Life: 2 world all the way from Point Insertion to Our Mutual Friend. You can build stuff to help you survive and fight, there's plenty of room to explore and places to discover, we're even included THE BEST part of Half-Life: 2, Lost Coast, somewhere around Highway 17 chapter, so keep vigilant! Sadly we don't have any NPC's to show off yet, but we're pretty much done with out revision of very popular "We don't go to Ravenholm" chapter. We also, after numerous requests, included fan favorite weapon : OICW! Let's go over a list of features ( this is not a full list, we're still working on it ) :

Features :

-Minecraft gameplay mixed with MMod gameplay.
-Minecraft styled particle effects.
-Minecraft styled sounds.
-Vast weapon arsenal consisting of weapons from HL2 and brand new weapons like AR1 and OICW.
-Overhauled enemy behavior.
-Everything outside Half-Life 2 maps is randomly generated terrain with some buildings and stuff here and there, be it abandoned or functional outposts with Rebels , Zombies or Combine soldiers.
-Underground caves filled with Antlions and Headcrabs alike.

I am fairly certain that I have forgotten something, excuse my incompetence. I'm just really excited to announce and bring this project to life!

Now it's the time for a media!
As closing words, I'd like to thank everyone reading this and hopefully in the future you'll be able to enjoy this project as much as we have enjoyed creating it. Stay safe everyone and have fun :)