Our puzzle-action game Hairy Tales is finally out on iOS and the Mac AppStore! We have received some great feedback on both Twitter and the TouchArcade forums so far.
"The artwork was what initially attracted me to this app. I thought it might be a new RPG, but once I found out it was a clever puzzler, I was sold! So yes, you definitely nailed it"
"This game is very fun. I definitely recommend checking it out."
"I am loving this game! It ramps up in difficulty nicely, and I love the artwork and animations! Double-thumbs-up from me!
"the game mechanic is very unique. It's makes it really interesting."
"Great job to the devs who have obviously put in a lot of hard work."
We already have two player recorded gameplay videos, which showcase the possibilities in the game, as both players end up solving some the stages differently:
Finally, here's a wallpaper with with all our heroes together (which you can also find on the gallery):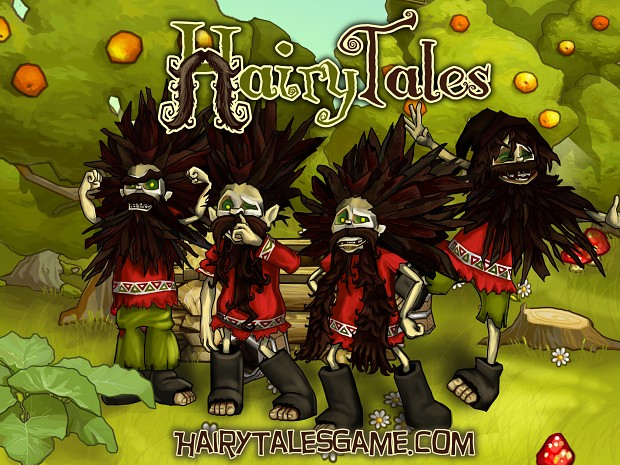 I hope you enjoy the game, and please be sure to drop us a line telling us what you think!