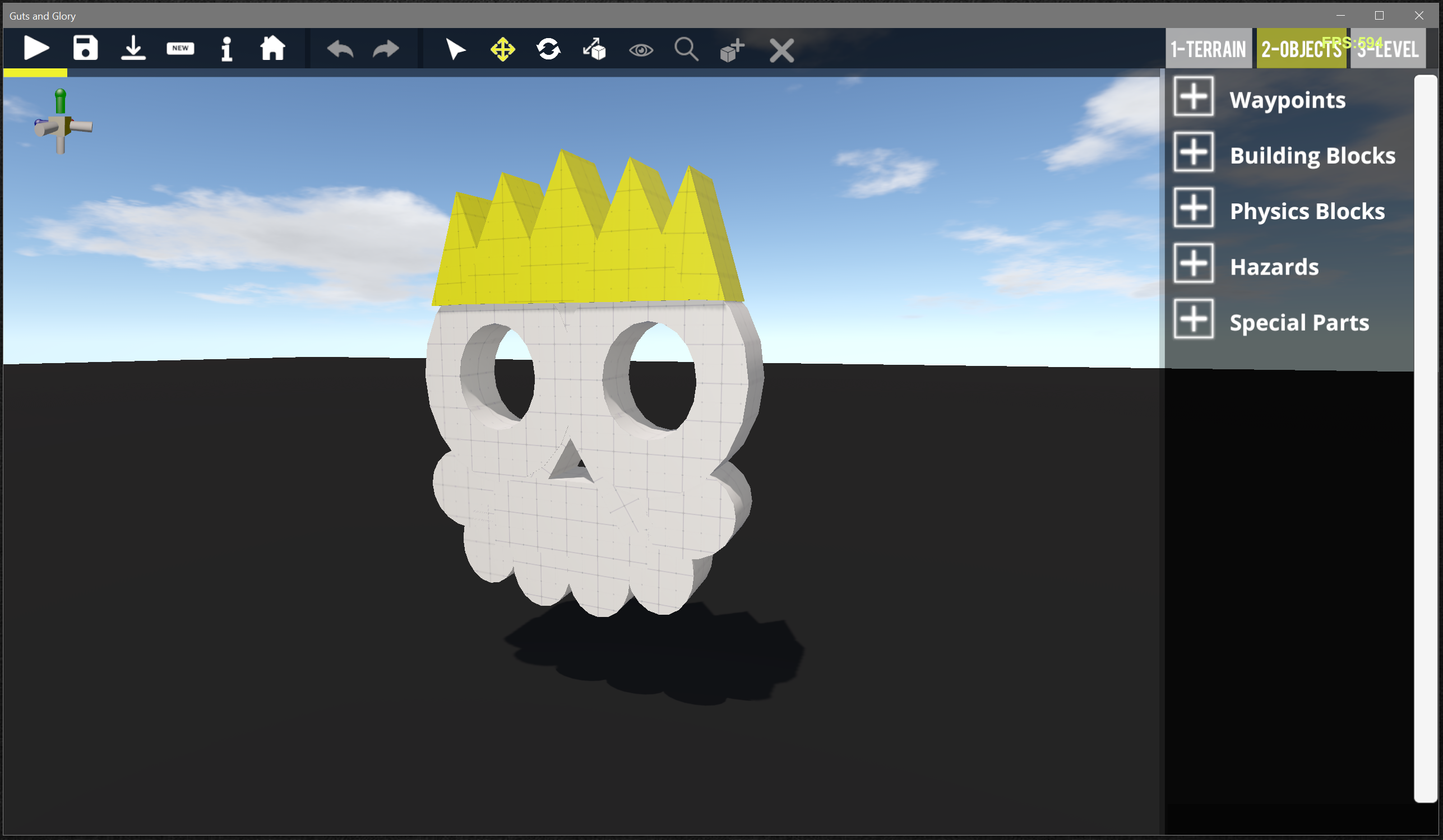 After more than 400 hours of game development since the Yang Demo was released, I'm happy to announce that the Guts and Glory private beta is finally ready on Steam! It will begin this Friday, January 6th, at 7:00am MST.
This version is open to all Kickstarter Backers of the Golden Prestige Pack and higher levels, and limited Press. HOWEVER, there will also be a few Steam Keys given away to HakJak Newsletter subscribers the following week, so sign-up now if you haven't already!
Currently running on Windows and Mac. I'll be working on the Linux build very soon. (I'm sure all you Linux users are used to hearing that, but I'm a supporter of SteamOS and the idea of more computer-like consoles, so I'm still committed to bringing Guts & Glory to Linux.)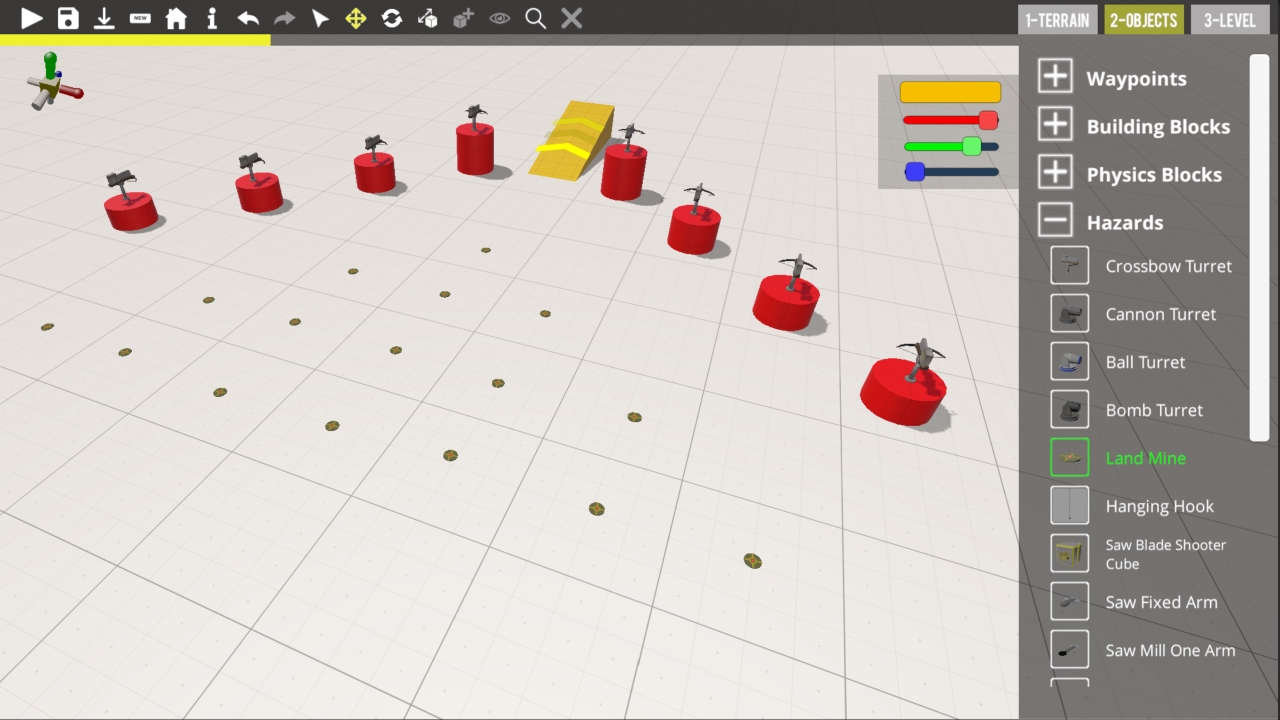 LEVEL EDITOR + STEAM WORKSHOP
I wanted to get this into your hands as soon as possible, so please understand this is a "bare bones beta." It's as raw as they come. The primary feature of this version is the brand new Level Editor and Steam Workshop integration. It's only the beginning stages of the editor, but is already powerful enough to build some very cool stuff.
Level creation is very easy. Just hit the "Create" button on the Main Menu to get started. Hover the mouse cursor over any button to see a Tool Tip explaining how things work. As you build, you can press the "Quick Play" button at any time to instantly play test. Once you're finished, you can upload your level to the Steam Workshop with a single button.
I will be adding more to this very quickly, and I can't wait to see what you guys create!
OFFICIAL & COMMUNITY TRACKS
Tracks are now divided into 2 sections: Official Tracks and Community Tracks.
Official Tracks are now placed into Track Groups. Each group loosely follows the story of a specific character(s) and theme. Each track the groups is also locked until you complete the one prior. Don't worry though—I toned back the difficulty levels on many of them, and revised or replaced others! Any levels you completed already in the alpha (v0.3.3) should already be unlocked for you, if you're playing on the same computer. Not a lot of new content in this section yet, as my focus has been on the Level Editor and community tracks.
Your Personal Best Time is now shown directly on each level button. Leaderboards will be added later as well.
Community Tracks will show a list of all the levels you have subscribed to on the Steam Workshop, as well as your Personal Best Time for each. Just hit the "+" or subscribe button on a level in the Workshop. After you subscribe to new levels, they will be added to this list if you leave it and return, or just hit the Refresh button in the upper left corner.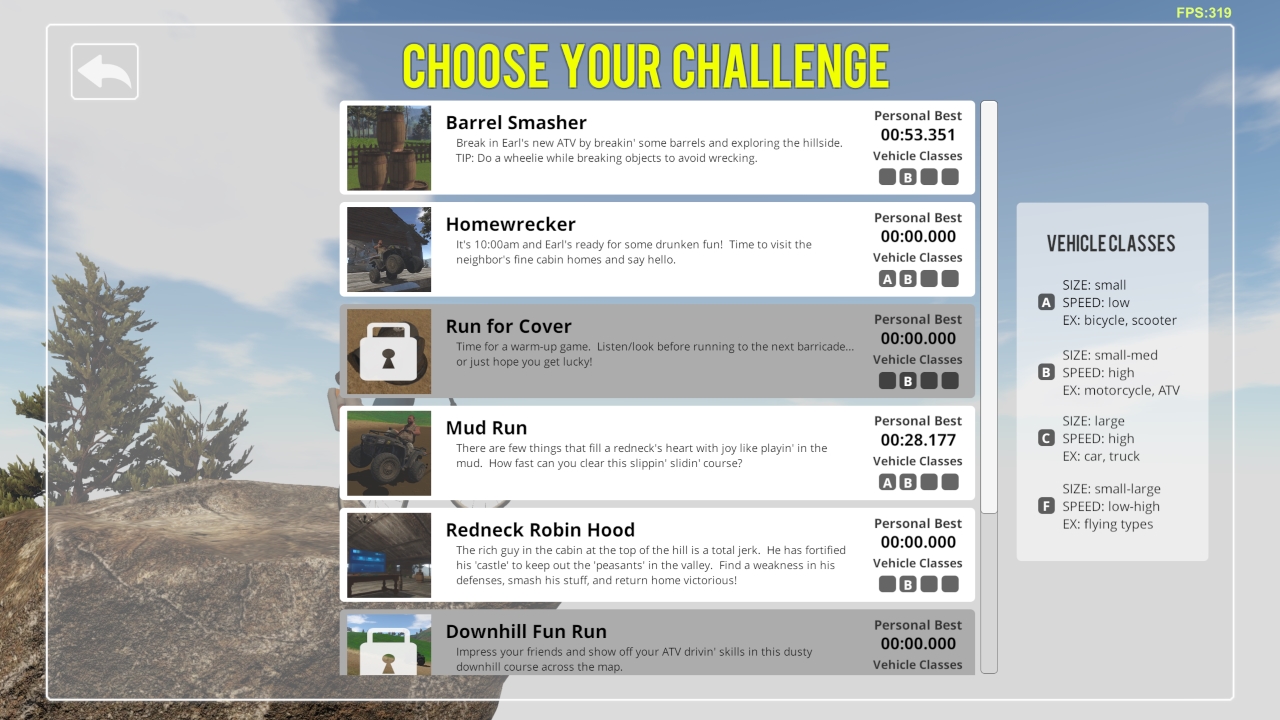 VEHICLE CLASSES & CONTROLLER SUPPORT
Vehicles are now divided into Classes. This will make it easier to build new content and tracks designed around specific types of vehicles. You can also set which Vehicle Classes are allowed in tracks you create in the Level Editor. This is much faster and easier than having a long list of all characters that will be in the game.
Controller support has also been added to everything except the Level Editor. So you can finally kick back and play without messing with the mouse!
STEAM STORE AND COMMUNITY PAGES
I'm in the process of building the Steam Store and Community pages right now. I should have them done today, and will submit to Valve for approval. Once approved, you will be able to share screenshots of the game on Steam Communities, see the public Workshop page, add the game to your Favorites for future notifications, share with friends so they can add to their Wishlist, etc. This process can take up to 5 business days.
Until then, the Steam Workshop page may be a little harder to find. If you can't reach it through Steam Search, then just upload a level and it should take you there; the first time you upload a level, it should take you directly there in your Steam overlay. Just bookmark this page for now, or wait until it is published publicly by Valve in a few days.
MUSIC
Guts and Glory now has an epic, custom theme song created by Ressa Schwarzwald! I think you guys will love it!
I've also added several custom and licensed music tracks throughout the game, with much more in the works! They really add a lot to the game and bring the levels to life. I love the irony created by the new music in the Rooftop Hop track and Industrial Power too.
Music options will be added to the Level Editor soon as well!
A FINAL NOTE
I apologize for the long gap of time between last update and this one. Adding the Level Editor and Workshop integration was one of the biggest challenges so far, and I've just been absorbed in it for the past month or so. It's mostly been a lot of technical stuff that doesn't offer much "show and tell" for an update.
However, now that this part is complete, it lays the foundation for the game and sets things up for rapid development going forward. I should now be able to do much more frequent (and fun) updates, and I look forward to your feedback to help shape things to come!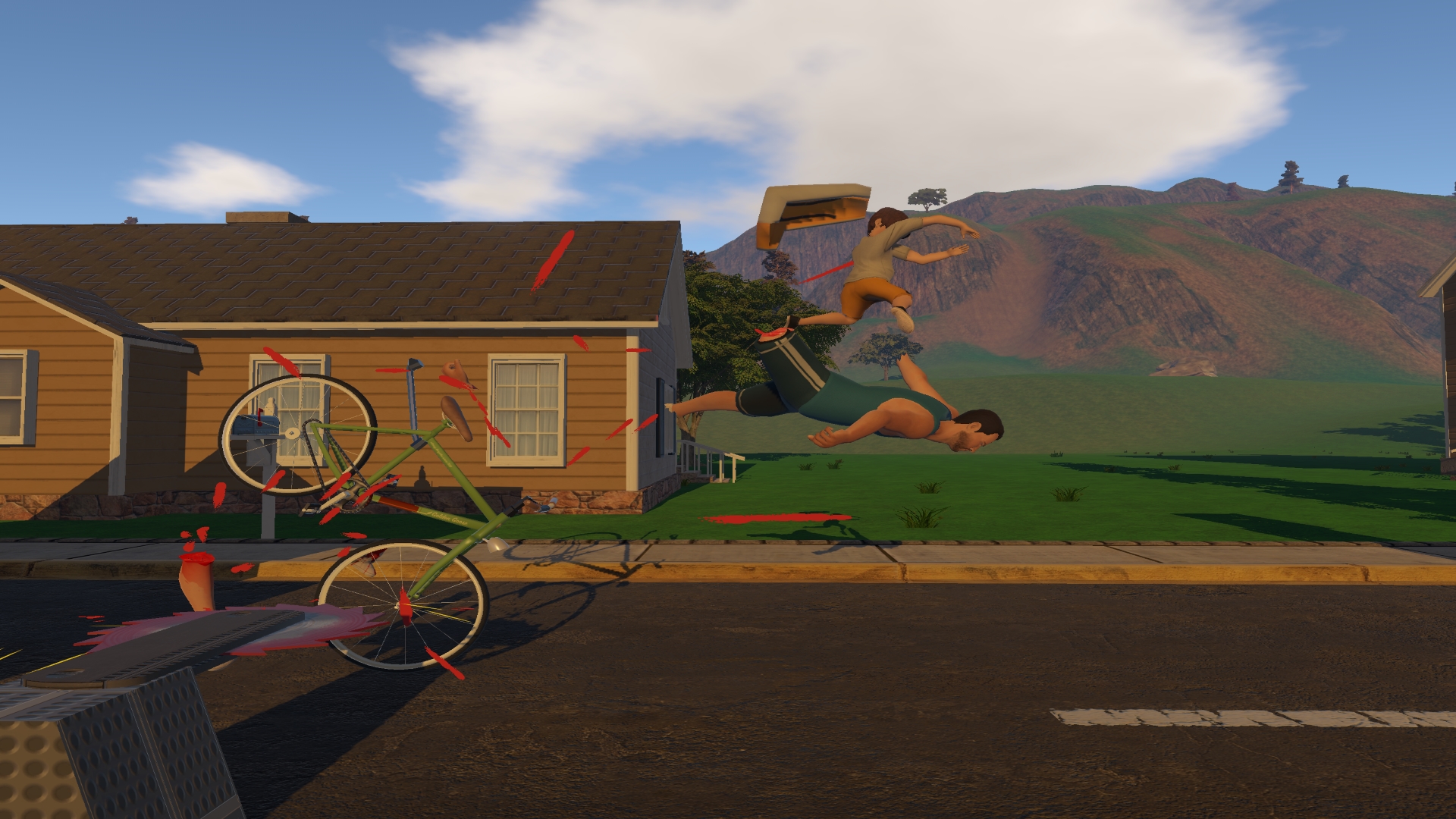 Sign-up for the HakJak Newsletter here.
Follow me on Twitter for +1 drawing in the giveaway!