Guts and Glory is now on Steam Early Access
G&G is finally on Steam Early Access! Level Editor, Steam Workshop, Community Tracks, Pedestrians to run over, new Official Tracks and MORE! Let's make this launch glorious!
Tell your friends. Tell your favorite YouTubers and Twitch streamers. Hell, tell the world! Your support is critical because the bigger the launch is, the bigger I can afford to make the game and continue developing it full-time.
DevBlog
I've been working around the clock this past month, getting everything ready for Early Access. (Seriously... I've been doing almost nothing but gamedev. It's been crazy!) But it's all been worth it because I was able to complete some more features I really wanted you guys to have before the game launched.
Please keep in mind this is just Early Access. The game still has another 9-12 months of development until Full Release, but there is already a lot there and a powerful Level Editor to create infinite Community Tracks.
Pedestrians
Version 0.4.0 introduces the first Pedestrian prototype characters. Also known as Non-Player Characters, or NPCs. These guys don't have any brains yet (AI) so they just stand around right now, just begging to be hit. I've had way too much fun with these guys already, running them over with the car or knocking them down hills and listening to them shout and scream.
There are 6 different NPC characters so far: 2 adult males, 2 adult females, and 2 teens. Each has their own unique look and high quality voice audio sets. I still need to add AI to them, so they will wander around and run away from danger. Currently they're all a bunch of wusses that "faint" if you come too close to them.
Oh, and I also added these guys to the Level Editor! Limited to 1 of each type for right now, until they are further optimized. More characters and higher limits to come. Have fun :D
Pleasant Park
Pleasant Park is a new Map where beginners can learn the basics, returning players can get a refresher course, and everyone can learn how to master new skills, stunts, and characters. I've added 5 new Tracks to this area, including a sandbox level where you can just drive around the park like a crazy, running people over and getting a feel for controlling each vehicle.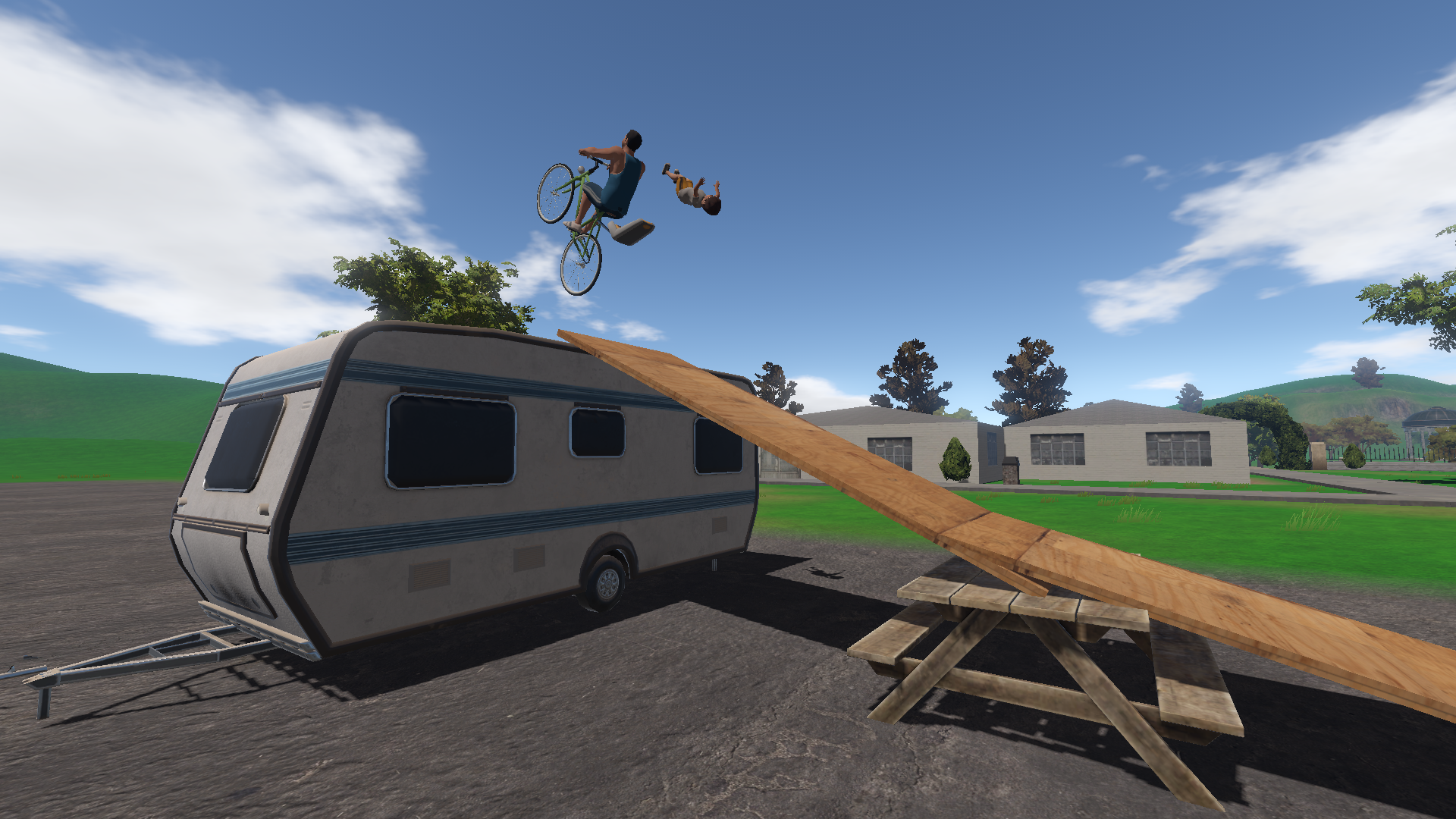 More Tracks will be added to this Track Group over time, including car drifting and stunt tutorials and how to control Larry (the rocket chair character that is still in development stages).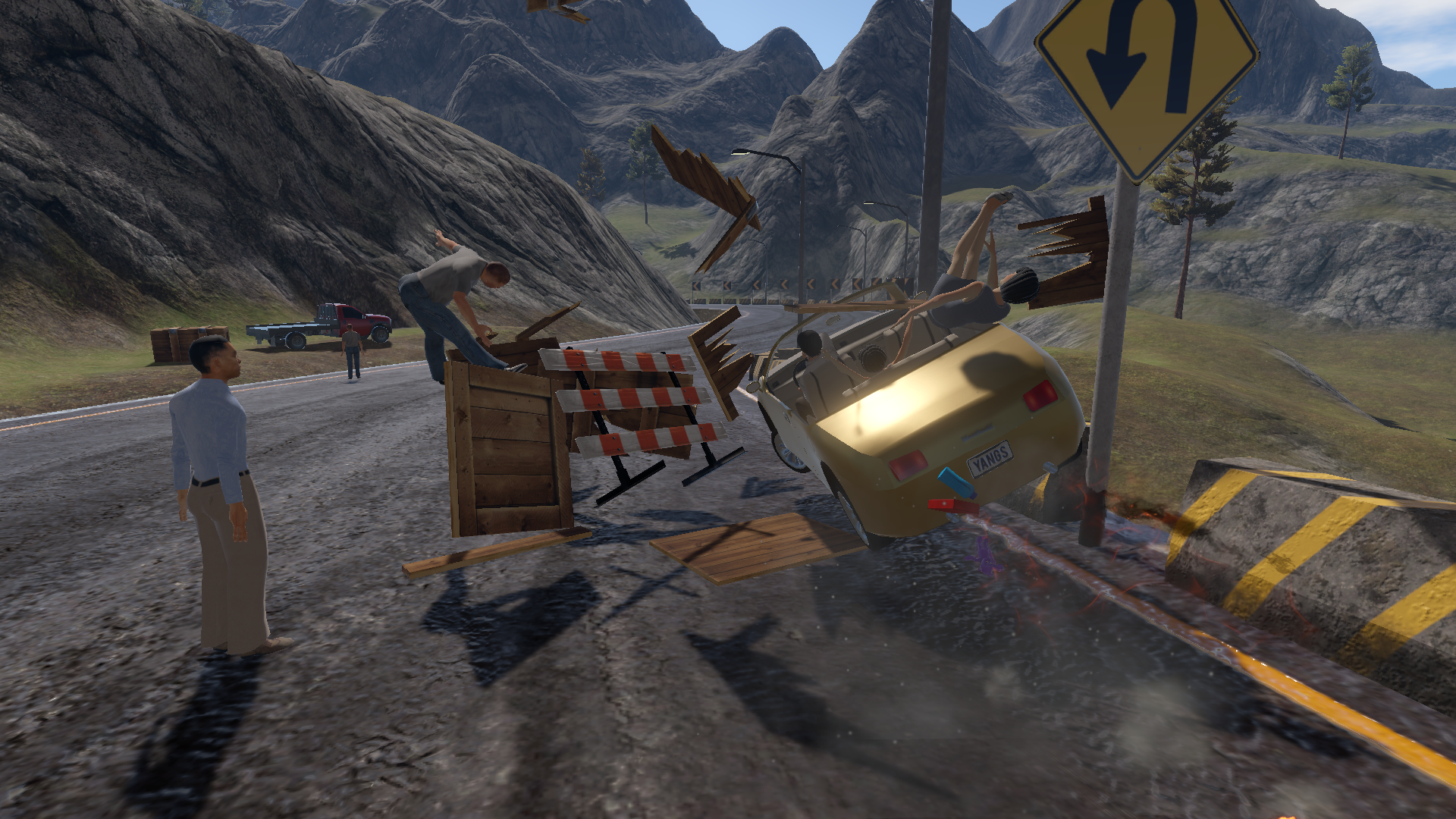 Family Vacation
The Yang Family is finally taking their long-awaited road trip… but little do they know, Mr. Yang has financed their trip by signing them up for the Guts and Glory Games!
Version 0.4.0 brings you the first 4 tracks in this new adventure, taking the Yang family through dangerous, winding mountain roads and a night at a creepy motel. The end of the final level gives some hints at their destination and what it may contain in one of the next updates.
Car Controls and Drifting
I spent many hours tightening up the car controls and adding some physics assists. Drifting in the car is now a breeze. Simply steer hard to the left or right while holding the gas at high speeds or low traction and you'll engage the drift mode. Pressing the e-brake can engage drift manually as well.
If you want more control on high speed straights, simply let off the gas and you can steer without engaging drift as easily.
New Music
New music tracks from a handful of composers has been added across all levels. They really bring diversity and life to the tracks, making you feel like you're in a movie action scene or just bringing some funny irony to the situations.
Check out the Credits list in-game.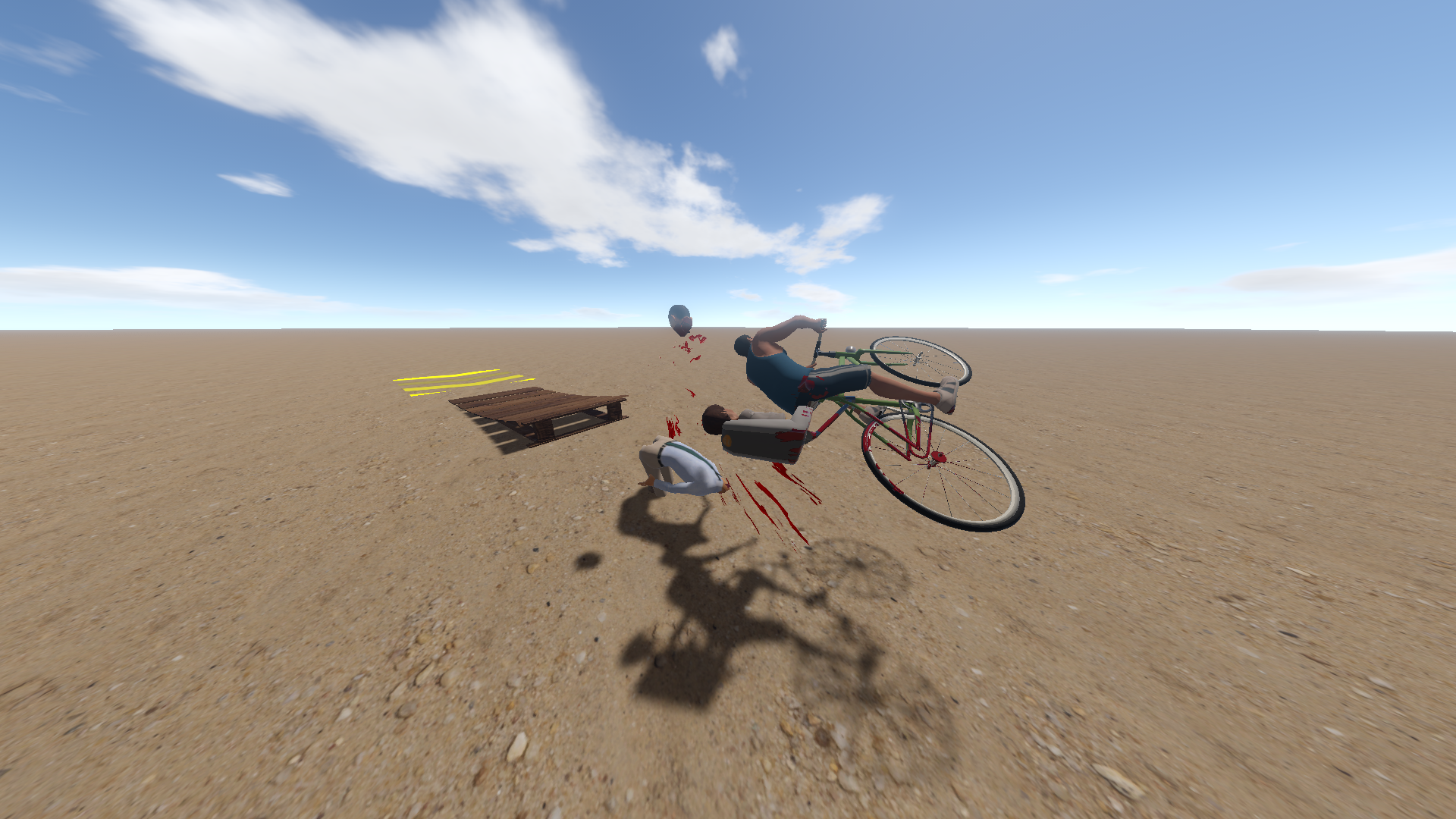 Level Editor Content
Complexity limits have been increased so levels can be bigger and more detailed and a bunch of new content has been added to the Level Editor so Community Tracks can be even more awesome.
New stuff includes:
Pedestrian Characters
3D Letter and Number Blocks
A bunch of new Ramps and Loops
A large collection of Bushes and Hedges, w/ several variations of each
New Industrial Buildings and Props
Some prop Vehicles
And more!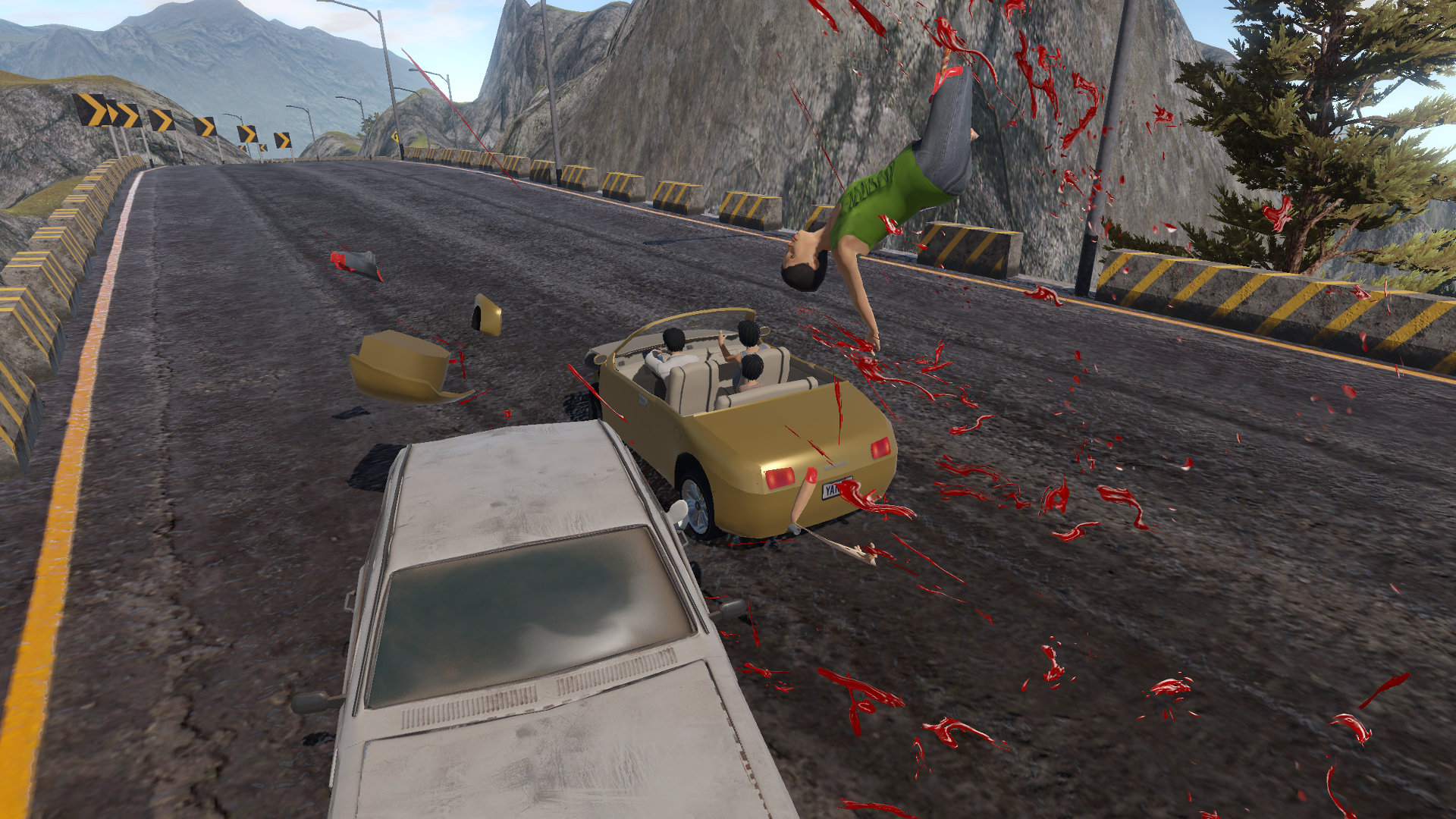 Early Access Release
The Early Access release on Steam launches tonight at Midnight (Mountain Standard Time), so I'll be staying up late chugging coffee for that! I'm super excited to see what everyone thinks of the game so far and hear your feedback. I'm also really anxious, which is probably normal for any release. Literally hundreds of hours have gone into this project, so now I just cross my fingers and hope it all pays off and I can continue developing games for years to come!
I look forward to chatting with you all about the game. Wish me luck!
Feel free to hop onto any of the following groups and join the discussion or just stop by and say hi:
And more links at HakJak.com.
Thank you all for your support in helping make this game as awesome as we possibly can!
- HakJak