It has only been two weeks since we announced our first full title, Contagion, but the energy from the community since then has been absolutely vivid. From all of us at Monochrome, we'd like to thank you all for the interest and support that has been shown thus far. Today we're going to keep the momentum going by sharing a few more pieces of media and introducing a new way for you to have a deeper glimpse at the development of Contagion.
Let's start off with some old work-in-progress videos of the MP5K submachine gun and Mossberg 590 shotgun in action. When we say work-in-progress, we mean it. We are looking forward to showing you the new effects and final animations when we release videos of gameplay in the future. These should sate your appetite until then.
Here are renders of two more weapons you will be harnessing to dispatch the undead: the 1911 pistol and KG9 semi-automatic pistol.
For our last pieces of media for the day, here are a few shots of the concept art we've created to help flesh out our protagonists, Eugene and Marcus…
… and here is another set of environmental shots that helped us set the mood and atmosphere.
Now, while we cover enough ground on the web in terms of keeping you informed of our progress — using Facebook, ModDB, our own website and the like — we wanted to try something different. So today we're announcing the Monochrome Dev Blog. Updated weekly, our team members will introduce themselves and take you on a more intimate stroll through their work on Contagion. This week we kick things off with Sam as he shares the process he went through in creating our new box art.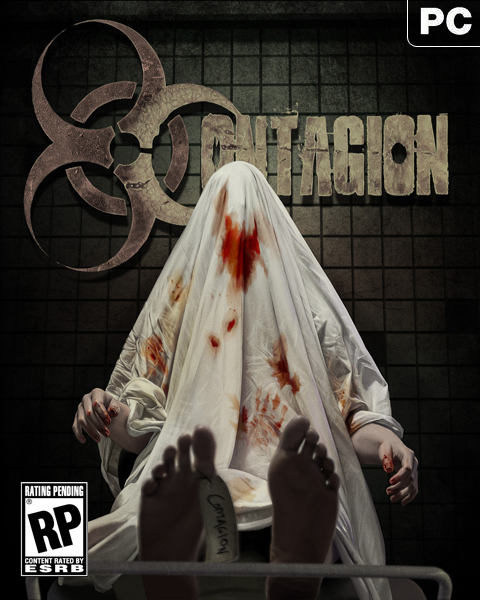 Last but not least, we are always looking for talented developers and as we move forward there will be a demand for more. If you're interested please provide your resume, portfolio and/or samples of your work by emailing us at: jobs@monochrome-games.com
We hope you've enjoyed this update. Stay tuned!