The Berserker (Huge guy on the right) had the privilege to be in the pre-alpha version as the playable character. Now our artist has finally sketched the rest of the Gunnheim squad, and here they are!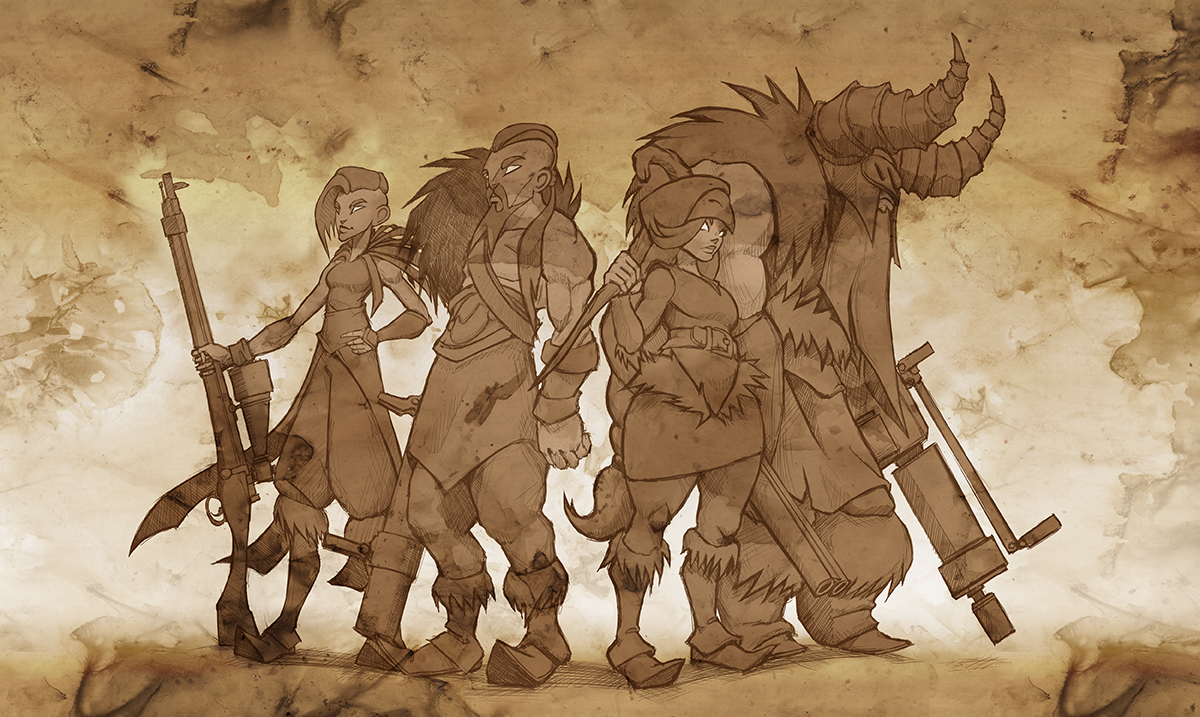 Ladies first; The elegant warrior on the left with the humongous rifle is the sniper class & the other one on the right has the abilities of healer and a shotgun with appetite for destruction.
The guy standing between these ladies carries a grenade launcher and other neaty things that go boom. Big time. And then we have the Berserk - It would be a shame for the enemies if this hornhead could turn into a flaming grizzly..
Next up the others will also see daylight as in-game models. Who will you choose?