Five days has passed since the Gunnheim Greenlight page was published and today (May 7th) it finally reached the Top 100 of Greenlight.
Here are the current stats of Gunnheim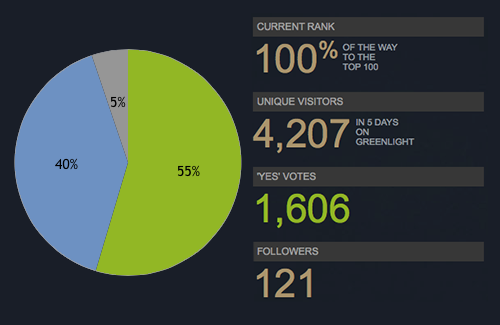 The past five days have been filled with constant smashing of the F5 button and cheering for every percent closer to Top 100.
Being in Greenlight hasn't slowed the development down, quite the contrary. Gunnheim's next free build is under its way.
The positive feedback and previews have been a huge boost to the whole staff of SIEIDI and we are really grateful for all the support we have received during our Greenlight campaign - We will keep up the development work to deliver the game promised to all of our voters.
Gunnheim's Greenlight page can be found here - We are graving for your feedback!