Greetings everyone, and welcome to the first update of Gunload, a new FPS inspired by 90's shooters like Doom, Duke Nukem, Blood, Outlaws, and others! It has been a dream of mine to make videogames, and so it brings me great pleasure to jump right into things.
Anyways, I'll cut it short and dive into a preview of whats to come with the very first enemy.
Nicknamed the 'Thug' this guy slowly struts around with his gut hanging out and his shotgun front and center. He has considerable amount of health and his shotgun packs a punch up close, so you're best to take him out from afar.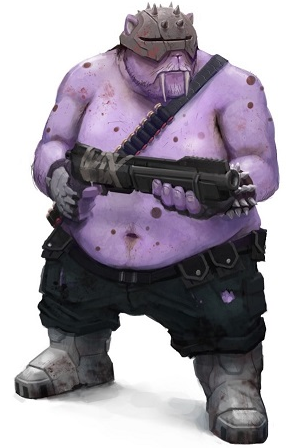 A 3D model is created and animated to use for the sprite sheet. The sprite sheet contains all 8 different angles of the character for every animation there is; this results in well over 80 different sprites for every single character. The raw captures are rather big: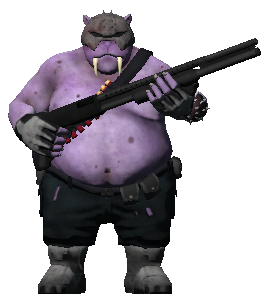 The sprites are then brought down to a lower resolution and the colors are altered. The end result is something similar to this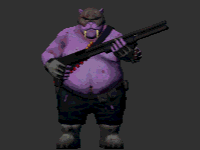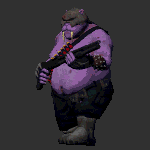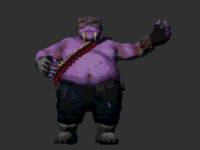 That is all for now. Next week we will take a look at the next enemy, the Guard.