Get hyped for the first GunHero content update!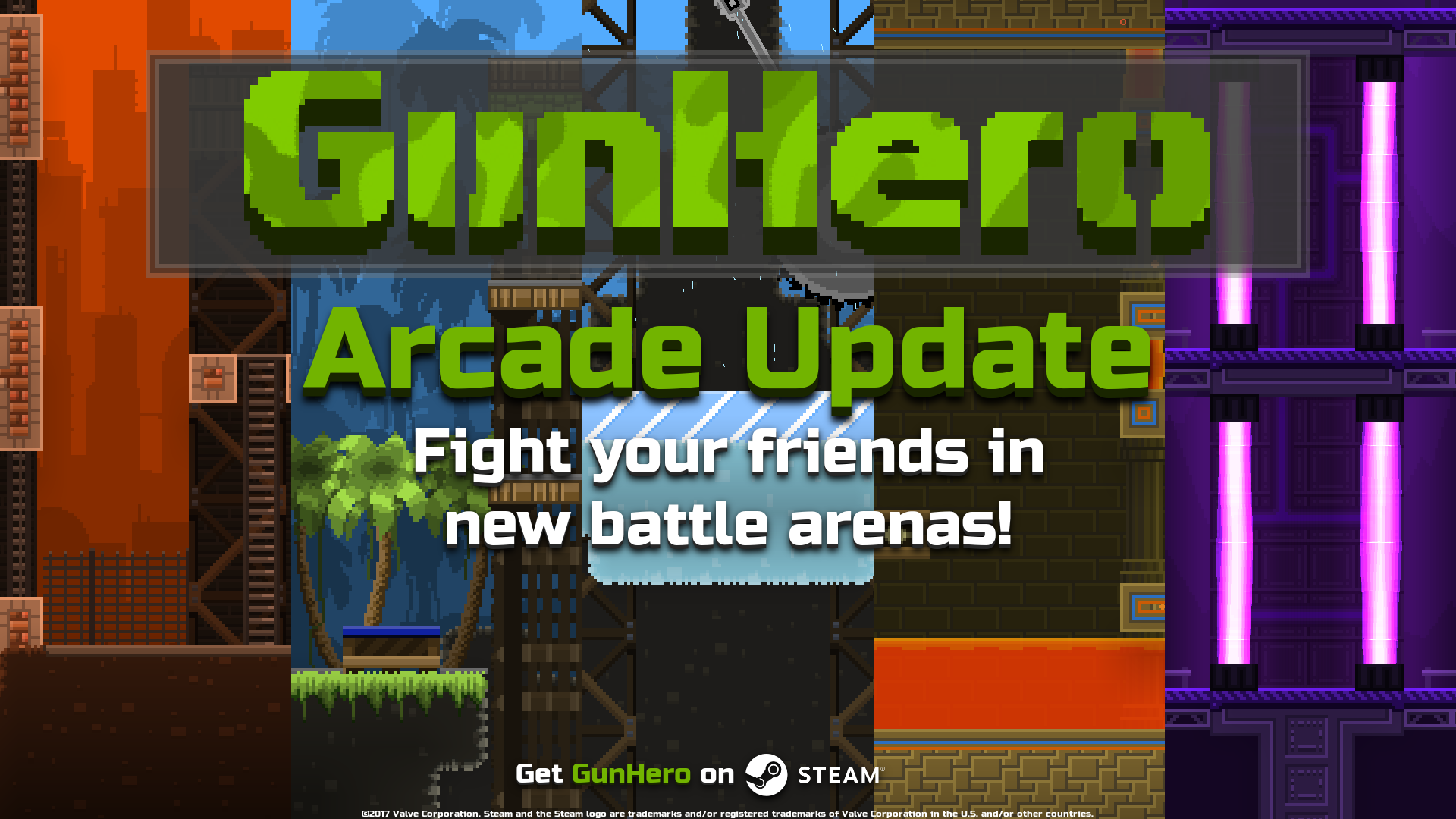 Fight your friends on battle arenas! The update features five battle arenas where you can let off some steam by shooting your friends. You can choose between deathmatch, last player standing and score modes, with each mode offering its own unique battle rules.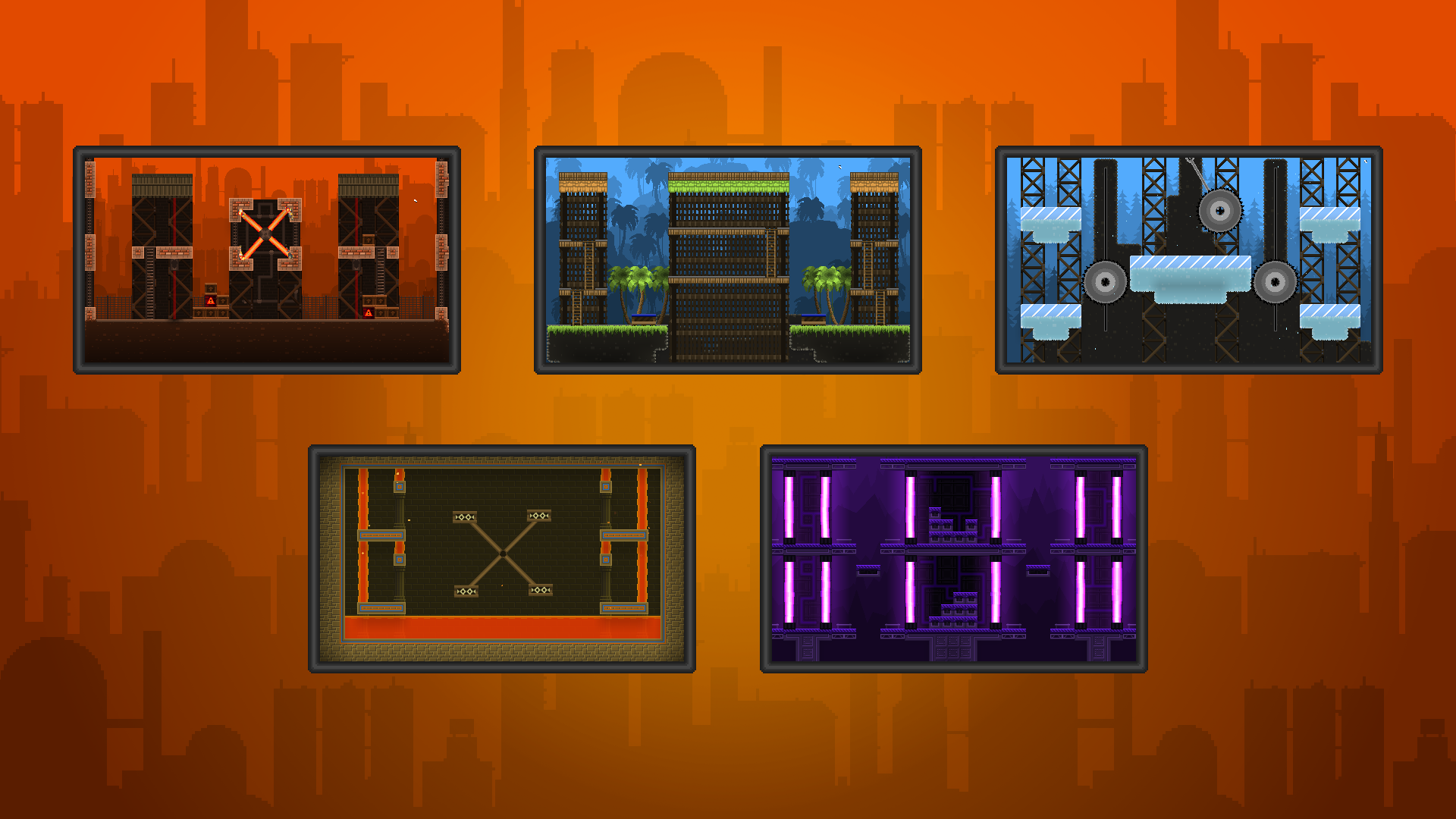 The level selection has also been polished.
Changelist:
Introduced battle mode
Cleaned up level selection
Improved weapon hitboxes
Improved bomb explosions
Added a rain color theme
Mouse aiming now accounts for current zoom level
Fixed minor memory leaks
Fixed coop crashes
Fixed jumping on the prison boss
Fixed dead players not dropping hostages
GunHero is currently off 25% at Steam during summer sales, so definitely take advantage of that!