Guild Commander is a game I've wanted to play, but because no one else made it, I had to.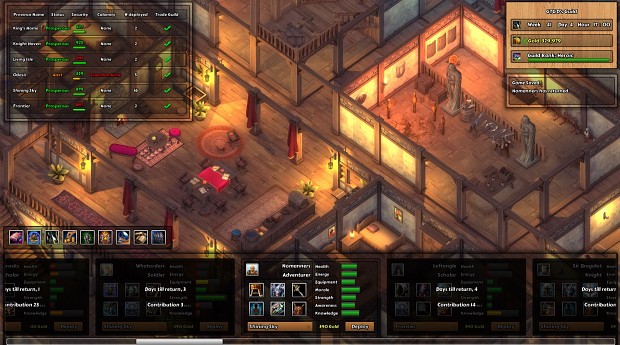 Guild Commander is a resource management game where you lead your guild to victory by removing calamities and ultimately defeating the Necro Lord. It's all about charging up your guild members' stats and then deploying them to improve the security of provinces in your world.
You can see more of what the game is about and how the gameplay works in this video.
I have a playable demo that accurately reflects what the game will look and feel like when it's released.

It's currently going through Greenlight so if you find Guild Commander interesting then please do vote positively for it on Greenlight.
If you're a new indie dev and you're considering putting your game through Greenlight then perhaps my article might be of some use to you.
Thank you for taking an interest.