Guaicurúes
Guaicurúes, guaycurúes o guaykurúes son los nombres que recibe un conjunto de pueblos indígenas de origen pámpido-patagónico que habita la región del Gran Chaco, en Argentina, Bolivia, Paraguay y Brasil. De esta familia forman parte los mocovíes, tobas (qom), pilagás y caduveos. En el pasado también incluyó a los ya extintos abipones, mbayaes y payaguaes.
Son altos y de fuerte constitución física, con piernas robustas y anchas espaldas. Excelentes cazadores y recolectores.
Desde la invasión de la provincia de Mato Grosso, la defensa brasileña se llevó a acabo con el apoyo de los indios del Pantanal. Fue con el apoyo del capitán Lapagate y otros diez Guaikurú que se realizó la flaca resistencia del Fuerte de Coimbra. De la misma manera, de acuerdo con Taunay, fueron los Guaná y los Guaikurú quienes tomaron la iniciativa de preparar emboscadas y hostilizar al enemigo. Y fueron también los pueblos indígenas del Pantanal que, con su saber empírico, guiaron a los fugitivos brasileños por las sierras vecinas - región que pasó a ser conocida como Morros -, donde les facilitaron las condiciones para sobrevivir durante los años del conflicto.
Los Guaikurú no abandonaron la guerra. Estuvieron con los brasileños hasta el final del conflicto. Durante la desesperada fuga de El Supremo (Solano López), en 1870, los Kadiwéu fueron avisados y armados con espingardas de cañón acanalado, es decir, con armas de primera línea, procedentes de Asunción, con órdenes de que acampasen en la boca del río Branco. El propio Gastón de Orleans, Comandante en Jefe del ejército brasileño, mandó instrucciones para que los Kadiwéu vigilasen las márgenes del Paraguay y la Villa de Miranda, de modo que a tiempo pudiesen tener conocimiento de los movimientos del enemigo.
------------------------------------------------------------------------------------------------------------------------------------
Guaicurúes, guaycurúes or guaykurúes are the names given to a group of indigenous peoples of Pampean-Patagonian origin that inhabit the Gran Chaco region, in Argentina, Bolivia, Paraguay and Brazil. The mocovíes, tobas (qom), pilagás and caduveos are part of this family. In the past it also included the now extinct Abipones, Mbayaes and Payaguaes.
They are tall and of strong physical constitution, with strong legs and broad backs. Excellent hunters and gatherers.
Since the invasion of the province of Mato Grosso, the Brazilian defense has been carried out with the support of the Pantanal Indians. It was with the support of Captain Lapagate and ten other Guaikurú that the weak resistance of the Fort of Coimbra was carried out. In the same way, according to Taunay, it was the Guaná and the Guaikurú who took the initiative to prepare ambushes and harass the enemy. And it was also the indigenous peoples of the Pantanal that, with their empirical knowledge, guided the Brazilian fugitives through the neighboring mountains - a region that became known as Morros - where they provided the conditions to survive during the years of conflict.
The Guaikurú did not abandon the war. They were with the Brazilians until the end of the conflict. During the desperate escape of El Supremo (Solano López), in 1870, the Kadiwéu were warned and armed with spit guns with grooved cannon, that is, with first-line weapons, coming from Asunción, with orders to camp at the mouth of the Branco river. Gastón de Orleans himself, Commander-in-Chief of the Brazilian army, sent instructions for the Kadiwéu to monitor the margins of Paraguay and the Village of Miranda, so that in time they could have knowledge of the enemy's movements.
------------------------------------------------------------------------------------------------------------------------------------
Guaicurúes, guaycurúes ou guaykurúes são os nomes dados a um grupo de povos indígenas de origem Pampa-Patagônica que habitam a região do Gran Chaco, na Argentina, Bolívia, Paraguai e Brasil. Os mocovíes, tobas (qom), pilagás e caduveos fazem parte desta família. No passado incluía também os extintos Abipones, Mbayaes e Payaguaes
São altos e de forte constituição física, com pernas fortes e costas largas. Excelentes caçadores e coletores.
Desde a invasão da província de Mato Grosso, a defesa brasileira foi realizada com o apoio dos índios pantaneiros. Foi com o apoio do Capitão Lapagate e de dez outros Guaikurú que se concretizou a fraca resistência do Forte Coimbra. Da mesma forma, segundo Taunay, foram o Guaná e os Guaikurú que tomaram a iniciativa de preparar emboscadas e perseguir o inimigo. E foram também os povos indígenas do Pantanal que, com seus conhecimentos empíricos, guiaram os fugitivos brasileiros pelas montanhas vizinhas - região que ficou conhecida como Morros - onde proporcionaram condições de sobrevivência durante os anos de conflito.
O Guaikurú não abandonou a guerra. Eles ficaram com os brasileiros até o fim do conflito. Durante a fuga desesperada de El Supremo (Solano López), em 1870, os Kadiwéu foram avisados ​​e armados com espingardas de canhão ranhurado, ou seja, com armas de primeira linha, procedentes de Assunção, com ordem de acampar na foz do rio. Rio. Branco. O próprio Gastão de Orléans, comandante-em-chefe do exército brasileiro, mandou aos Kadiwéu que guardassem as margens do Paraguai e da Vila de Miranda, para que com o tempo pudessem ter conhecimento dos movimentos do inimigo.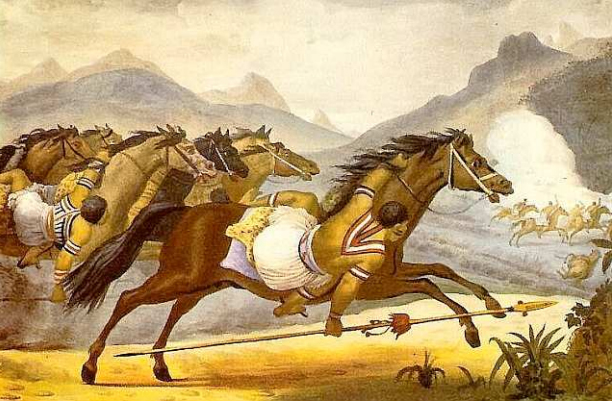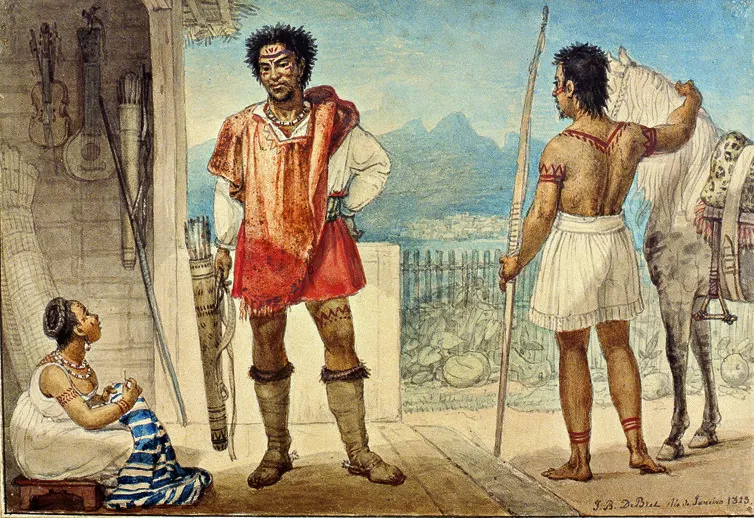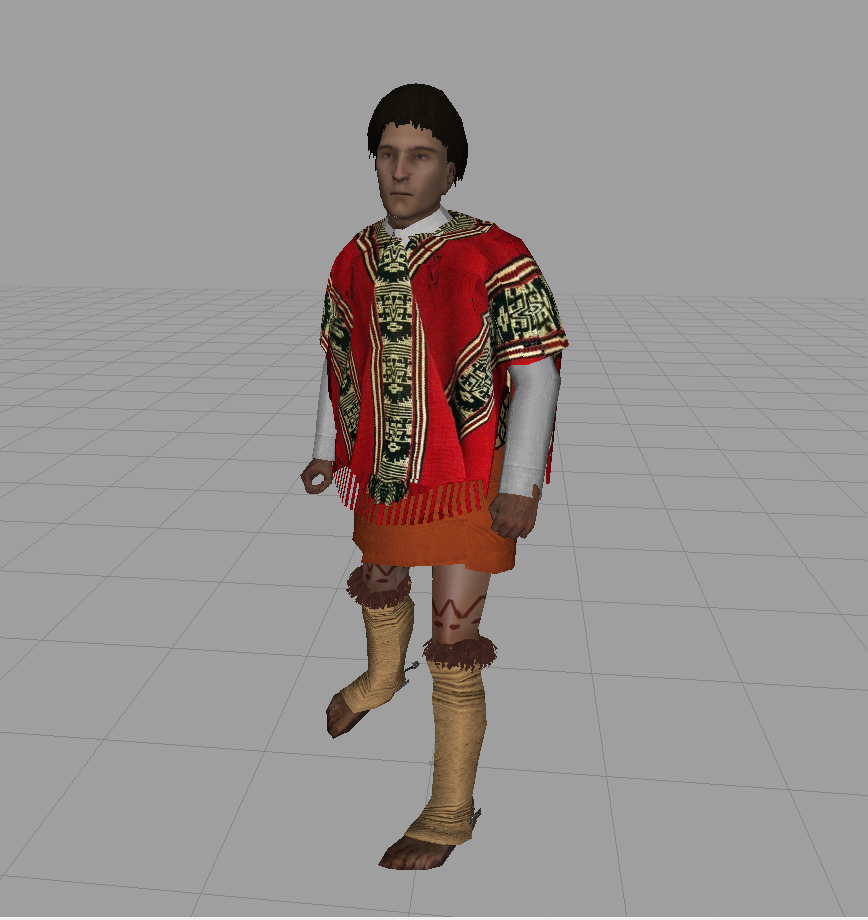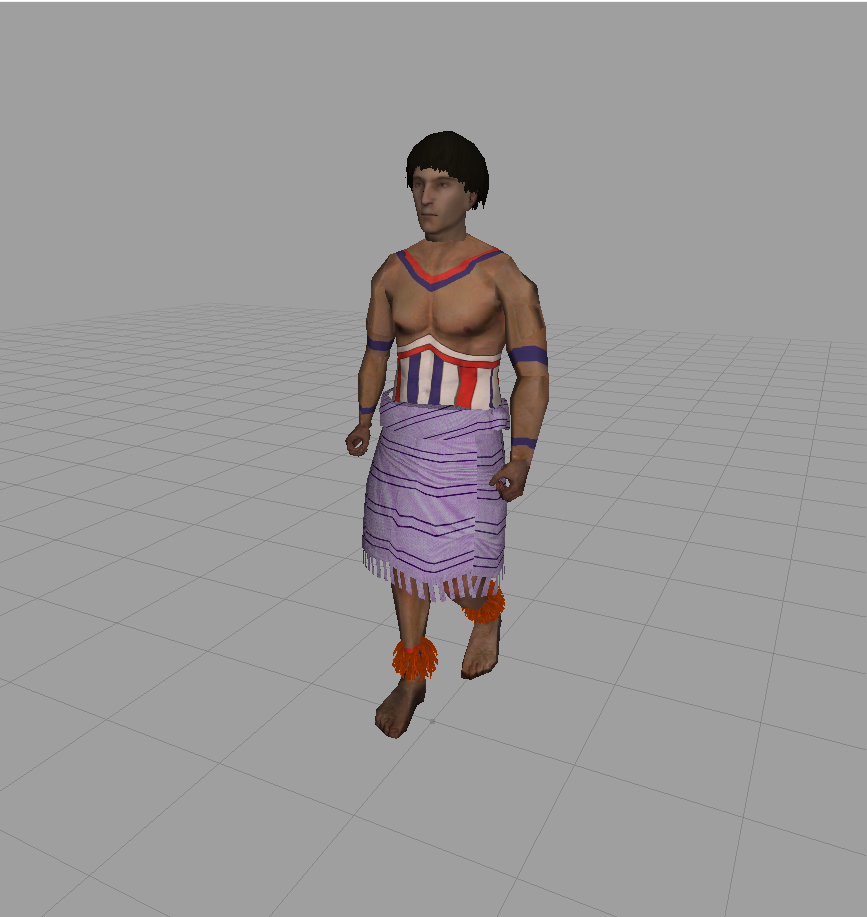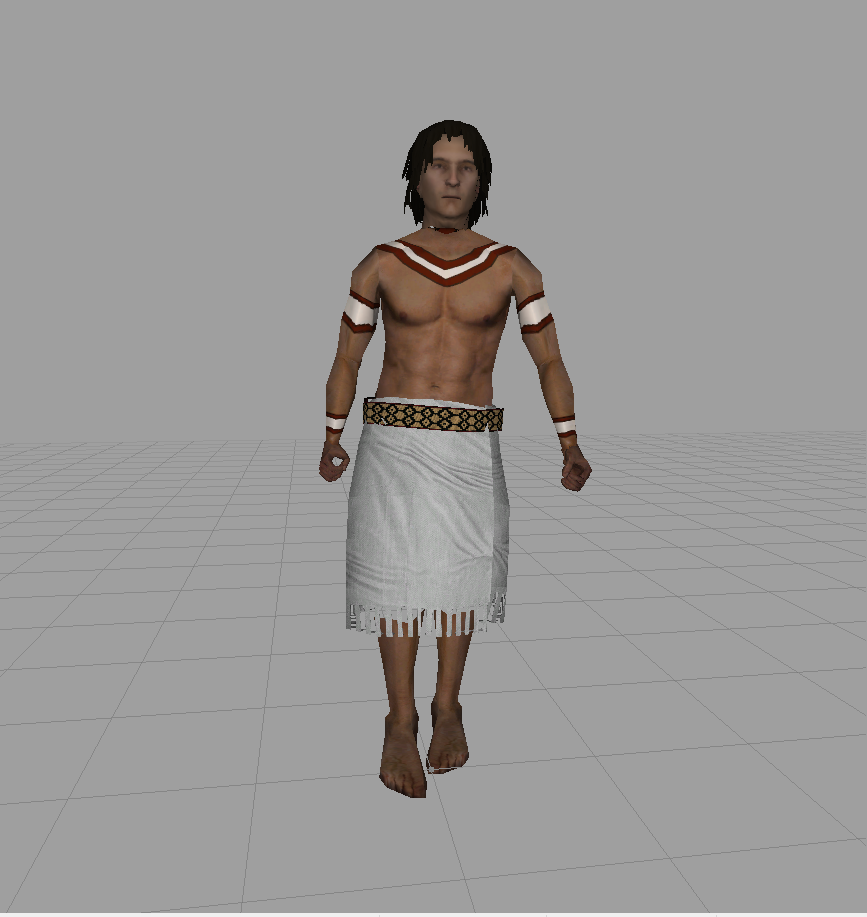 Influence territory