Definitely being one of the more iconic fighter designs of the Freespace universe, the GTF Hercules is a true workhorse. It's slow and not exactly the most agile ship, but its very steady and packs quite a punch with its 6 main guns and 2 missile banks. Now this aging design has entered the tactical realm in 'Freespace: Evolution' and has to prove once again, that it's still a worthy opponent to the Shivan hordes.
I'm not sure what it is about the Hercules that I like. Its heavy weaponry surely is impressive, especially in the first Freespace game, but often it's just not agile enough to keep up with faster enemies. You also make a pretty big target from behind with the Hercules' huge thruster package at the rear.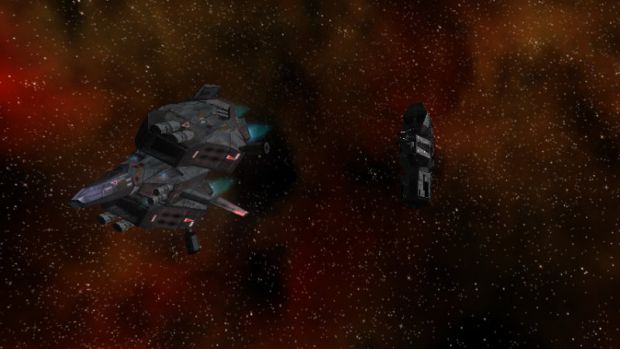 Anyway, I still like the visual design a lot even with all the inherent flaws of that fighter. So it seemed natural to let the Hercules be the first Freespace fighter to make it into the mod, if just to see it fly around a bit. In truth, importing the Hercules serves mostly as an experiment to work out most of Nexus' quirks, try out weapon configurations and getting an idea about balancing the whole thing,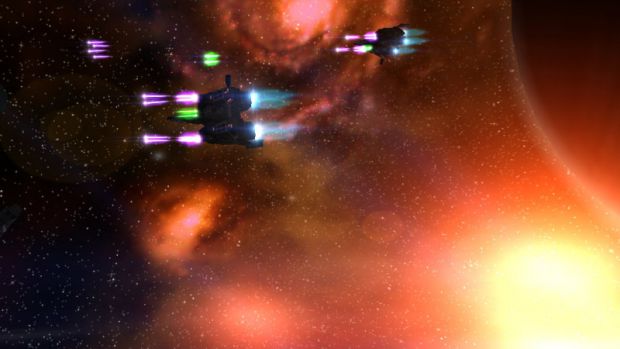 After getting it ingame, everything worked out surprisingly well. The intuitively chosen speed and maneuverability ratings were nearly spot-on and seeing a Hercules squadron totally obliterate an unarmed GTC Fenris cruiser was quite a treat. The weapon effects still need some work to look more like their FS2 counterparts and the balancing is a bit off, giving the fighters a definitive advantage right now. The Fenris might not be the most steady cruiser of them all, but surely it should withstand at least a single Hercules attack run without blowing up...
That's it for now, see you next update :)