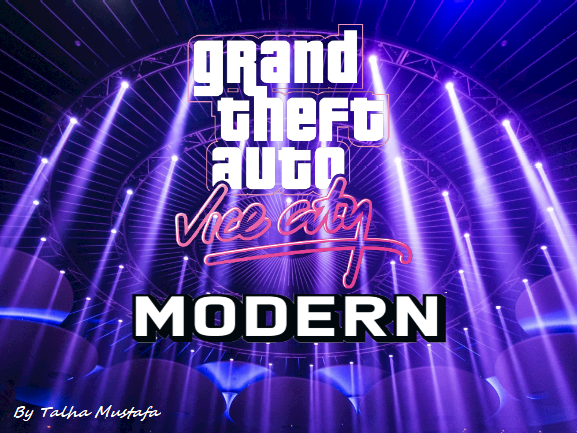 This is mega update for GTA Vice City Modern v1.2 compatible for windows 8,8.1,10 32/64 bit. This Mod version is recommended for High-End Gaming PC.

Videos
Screenshots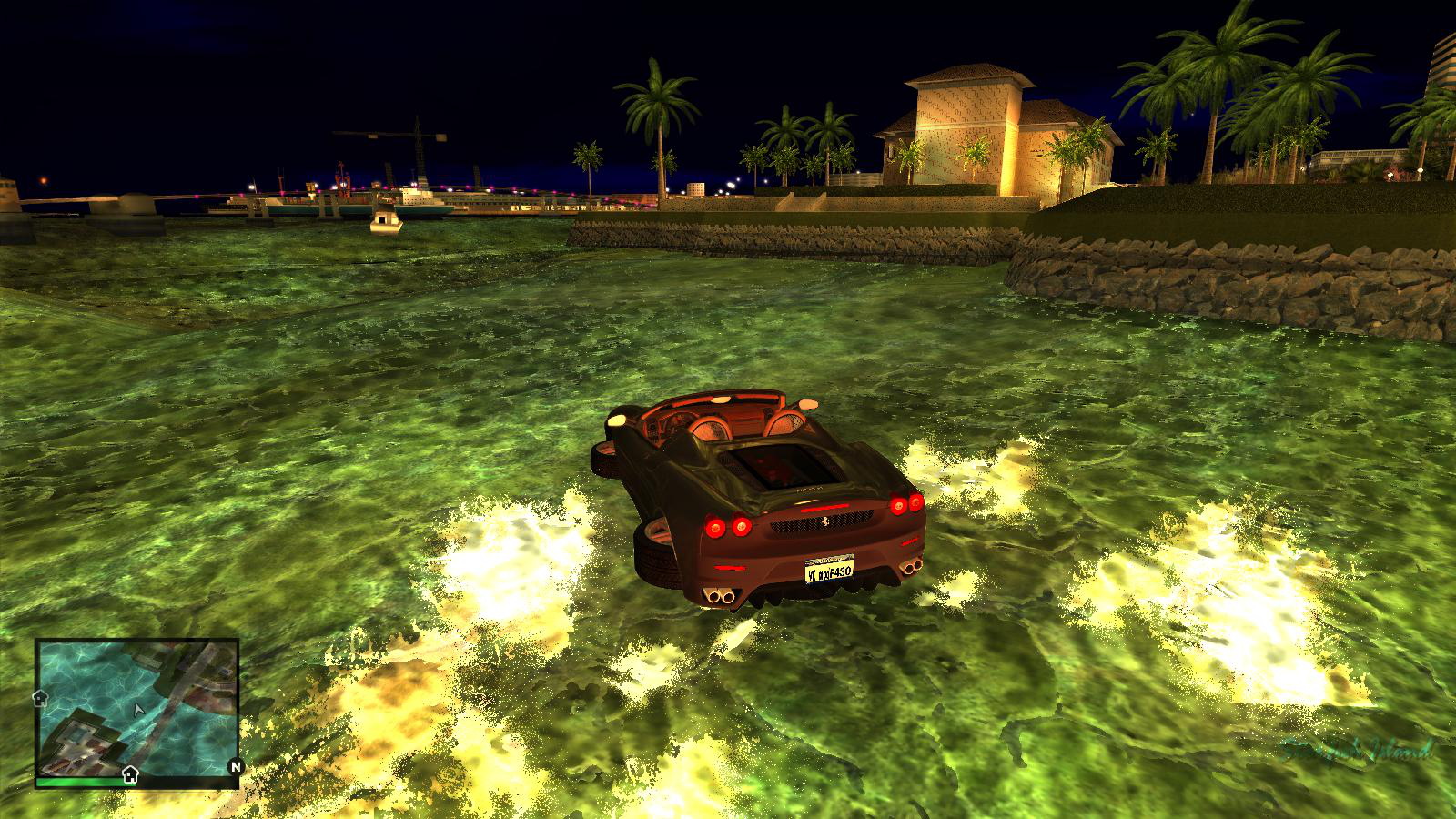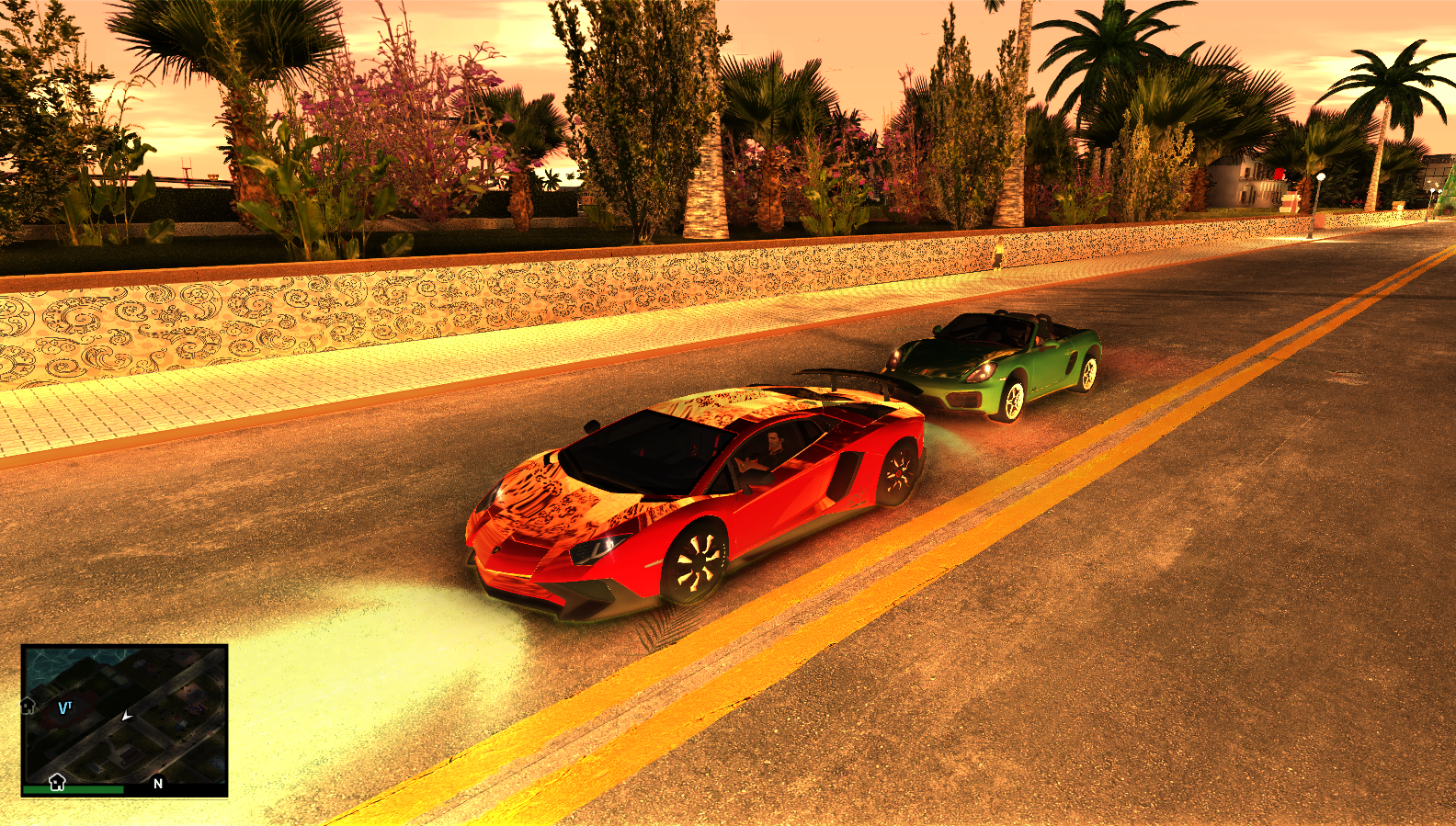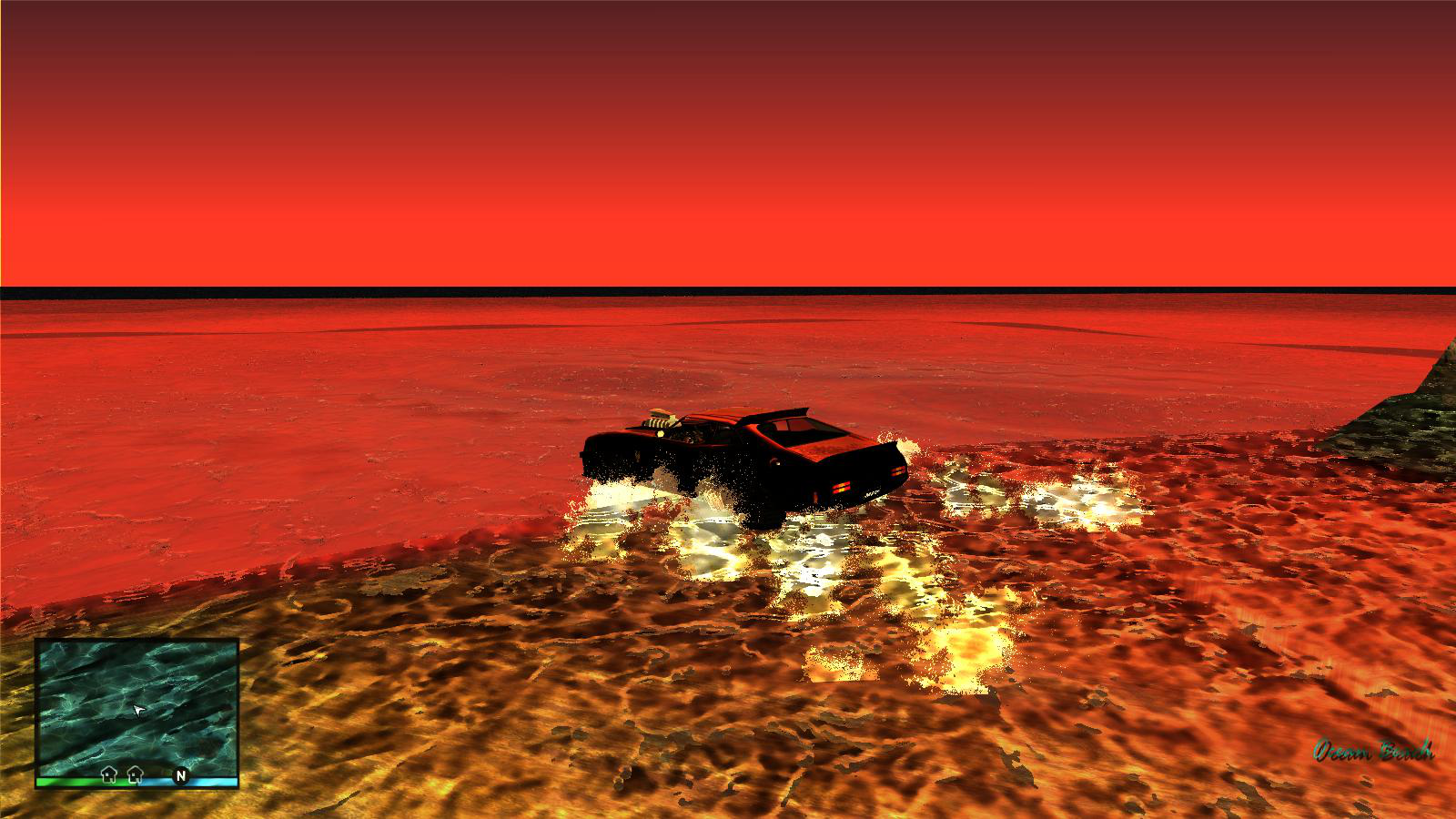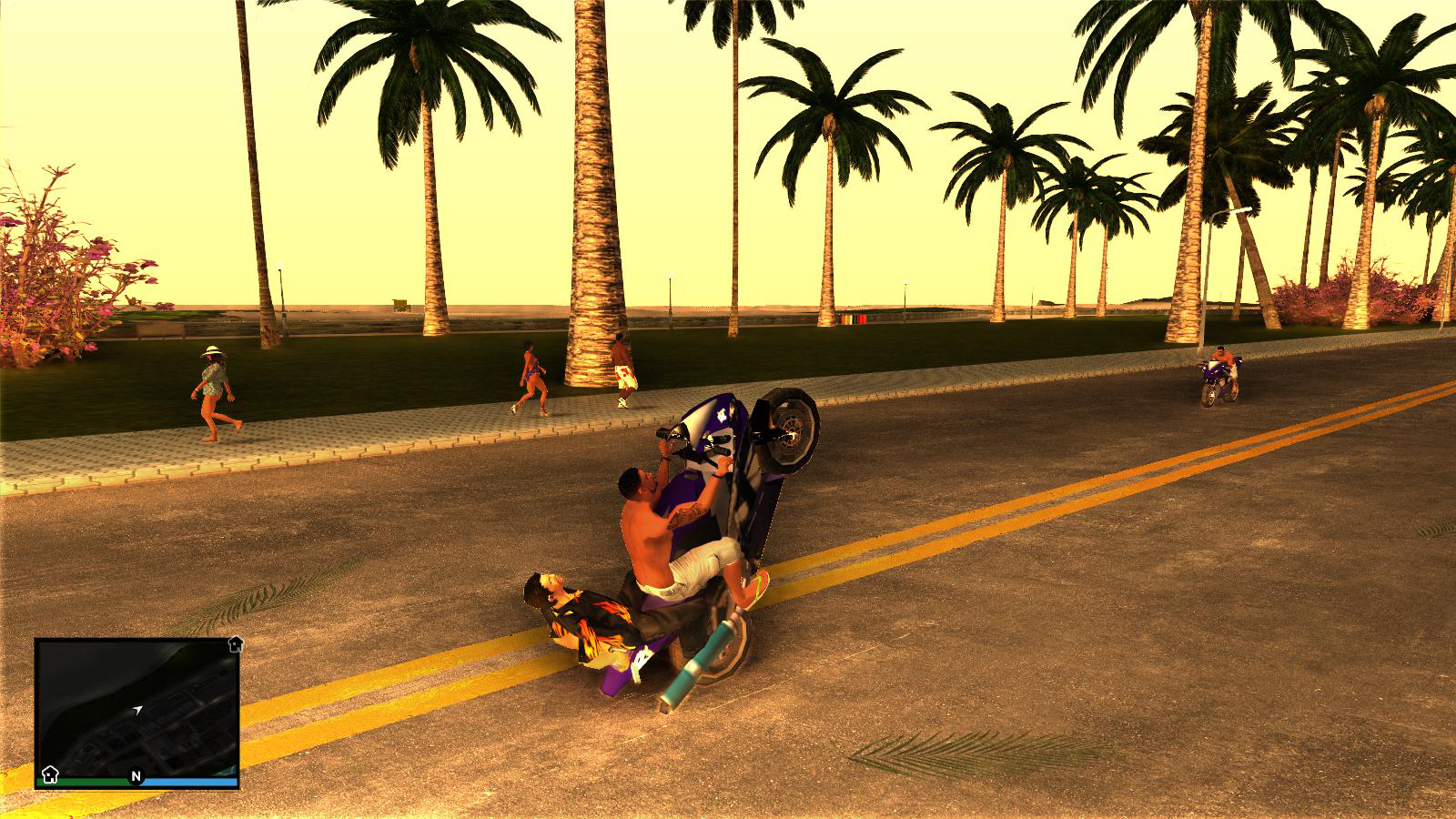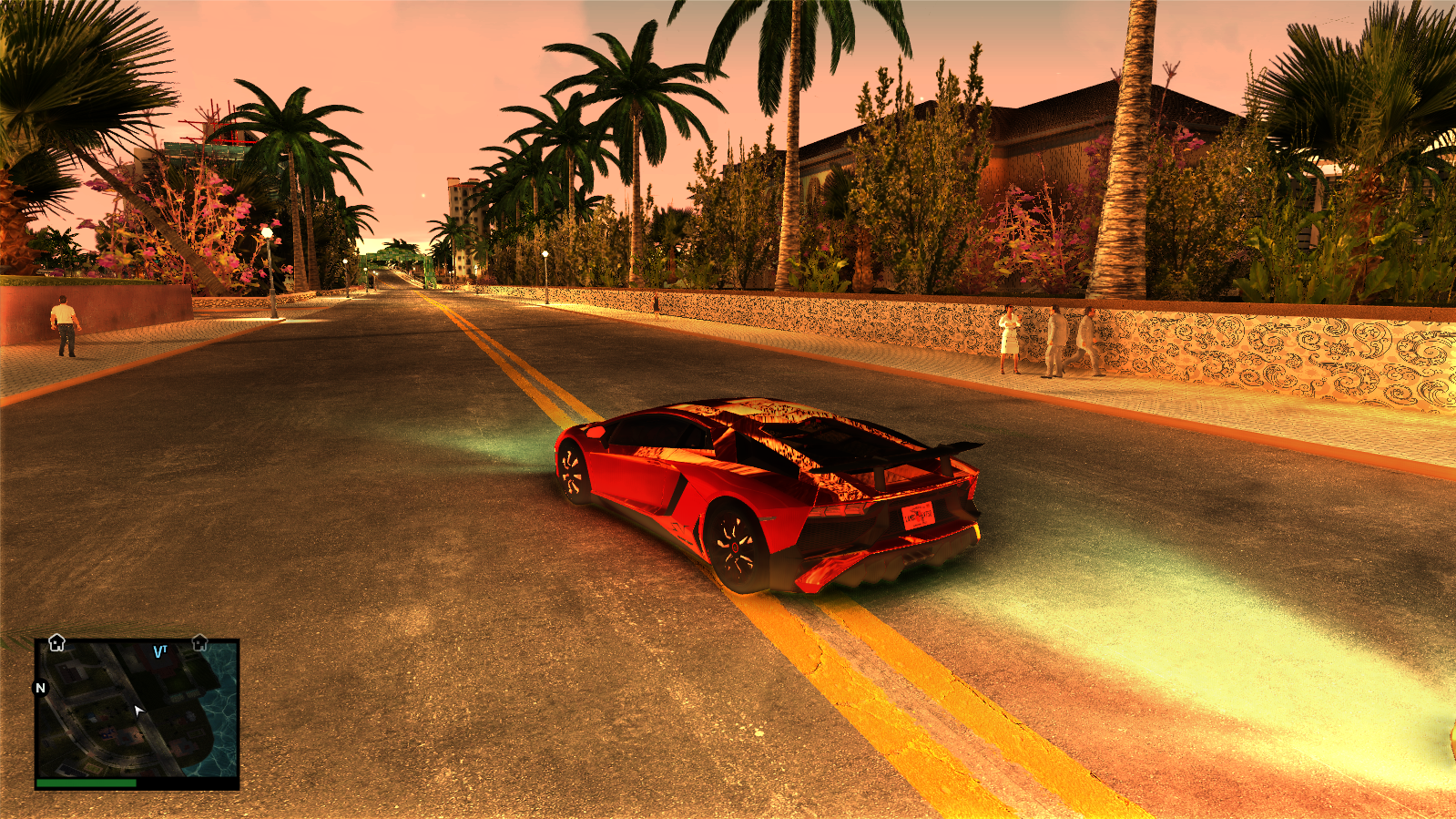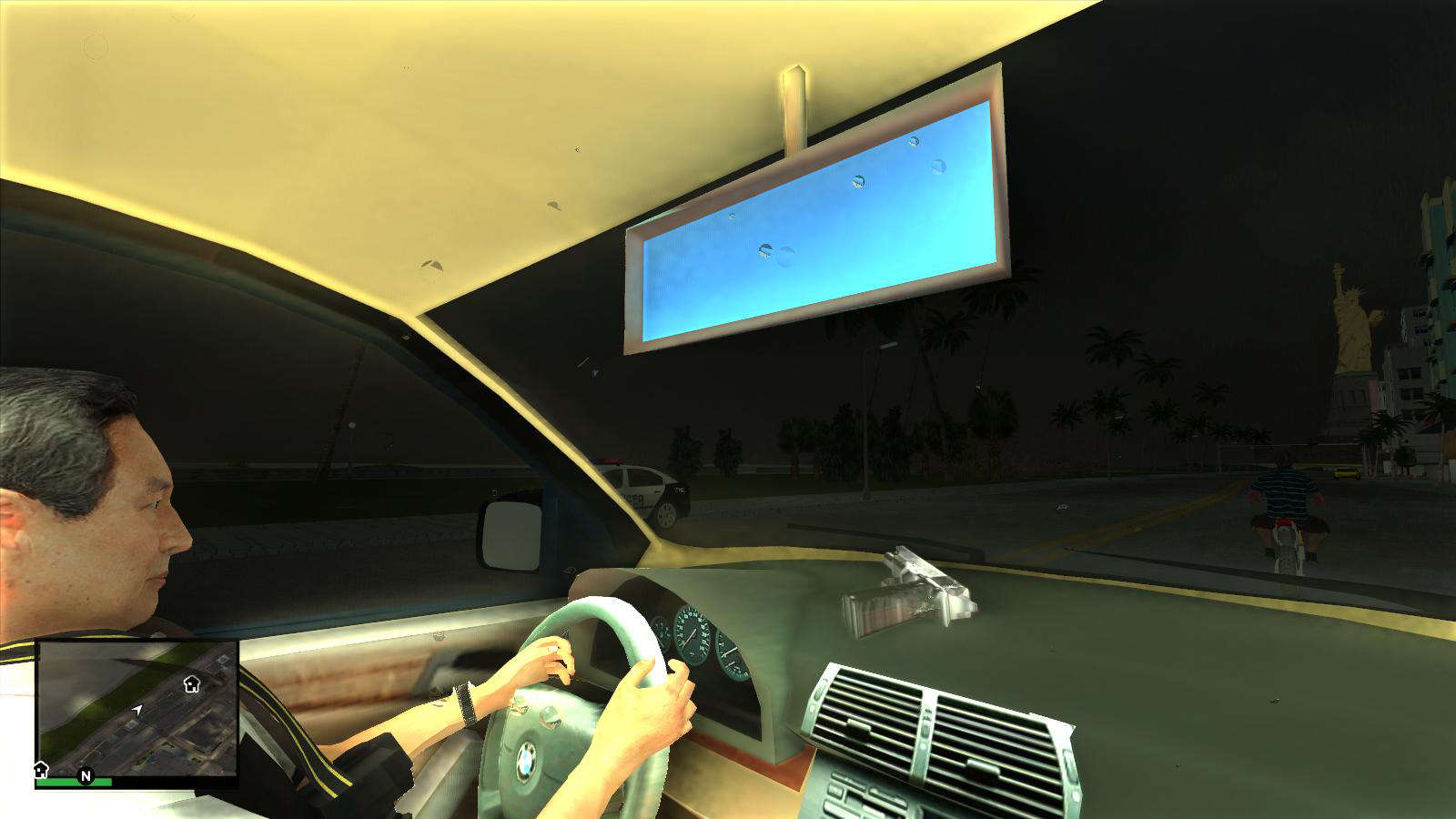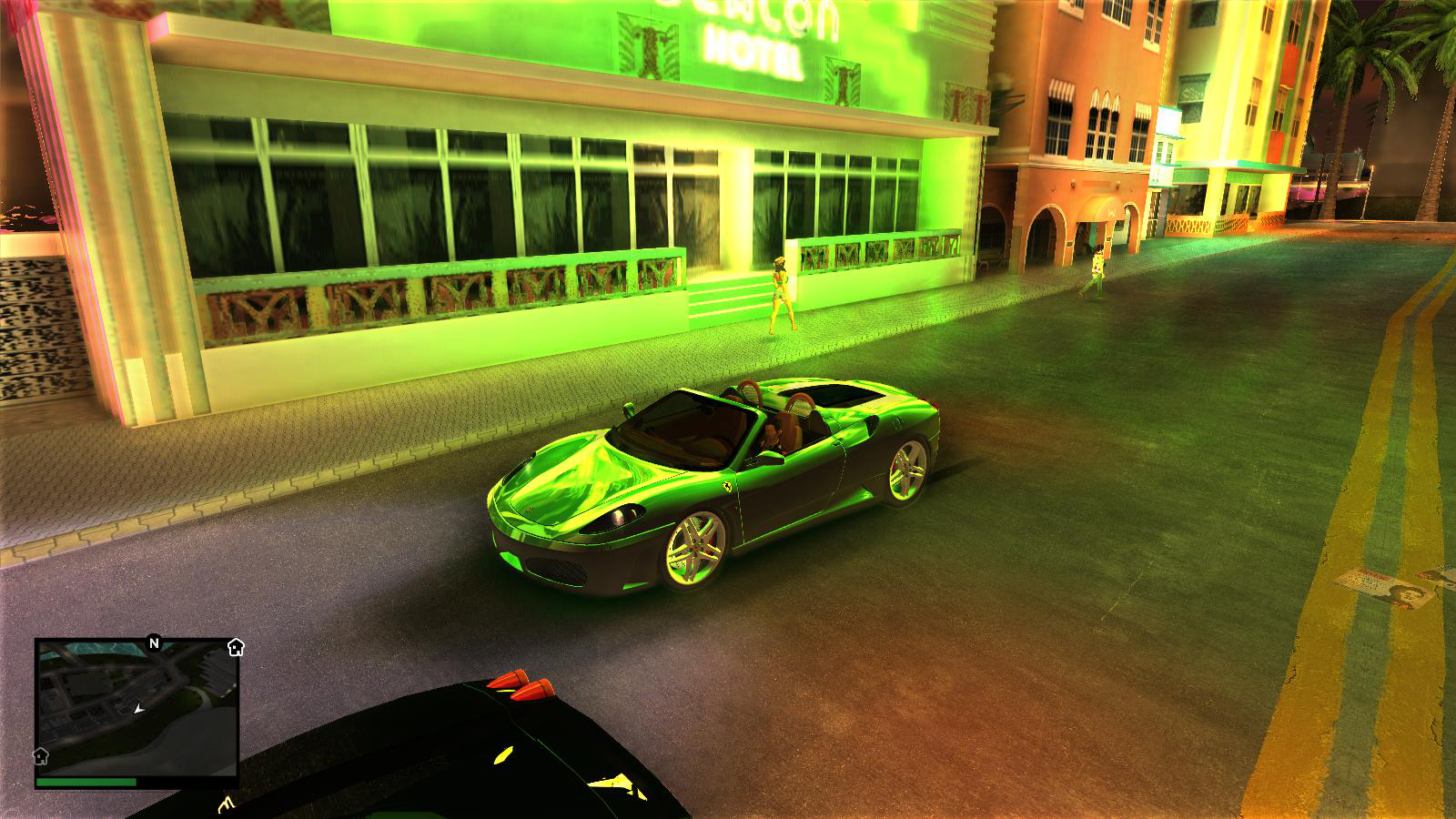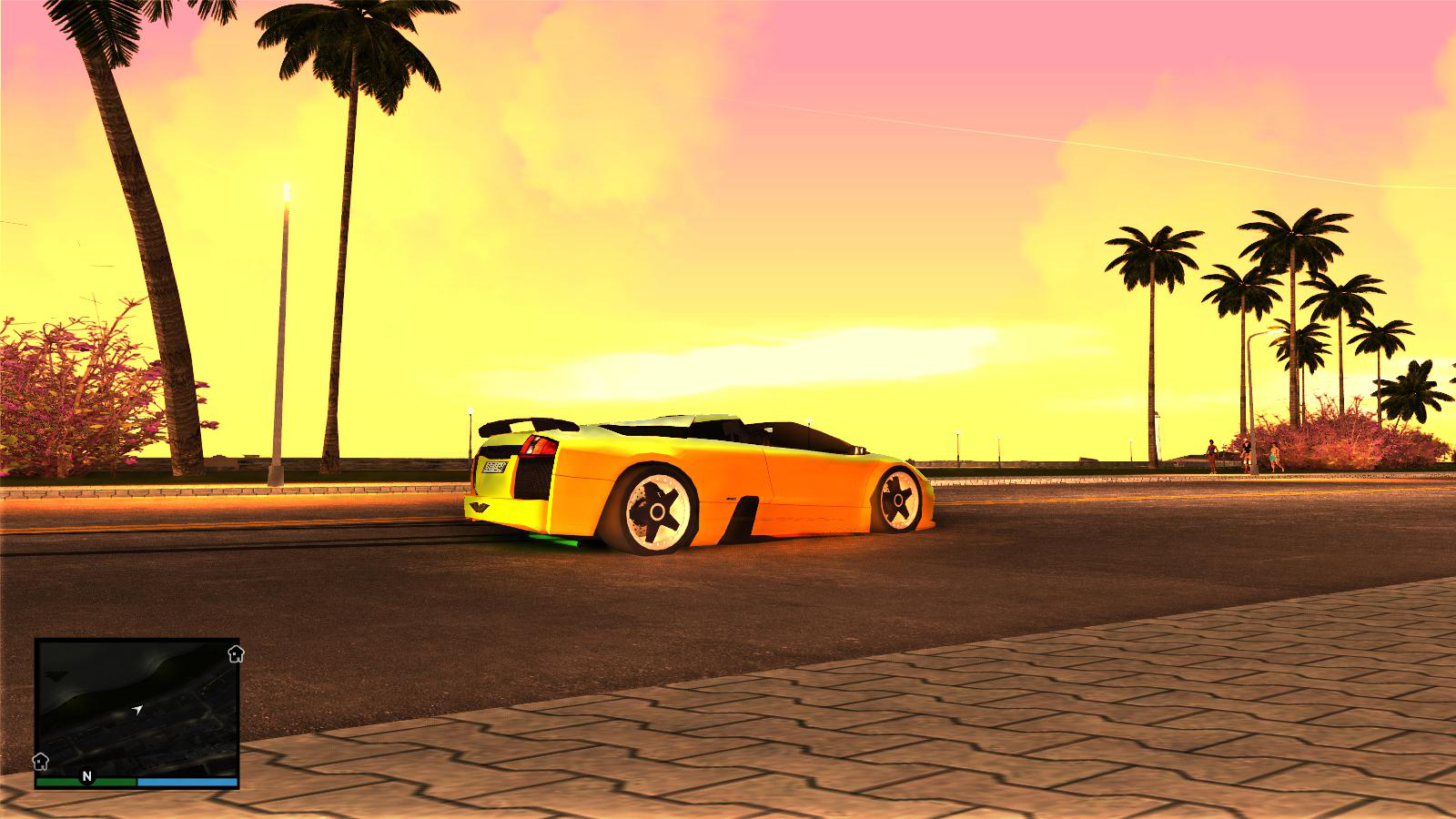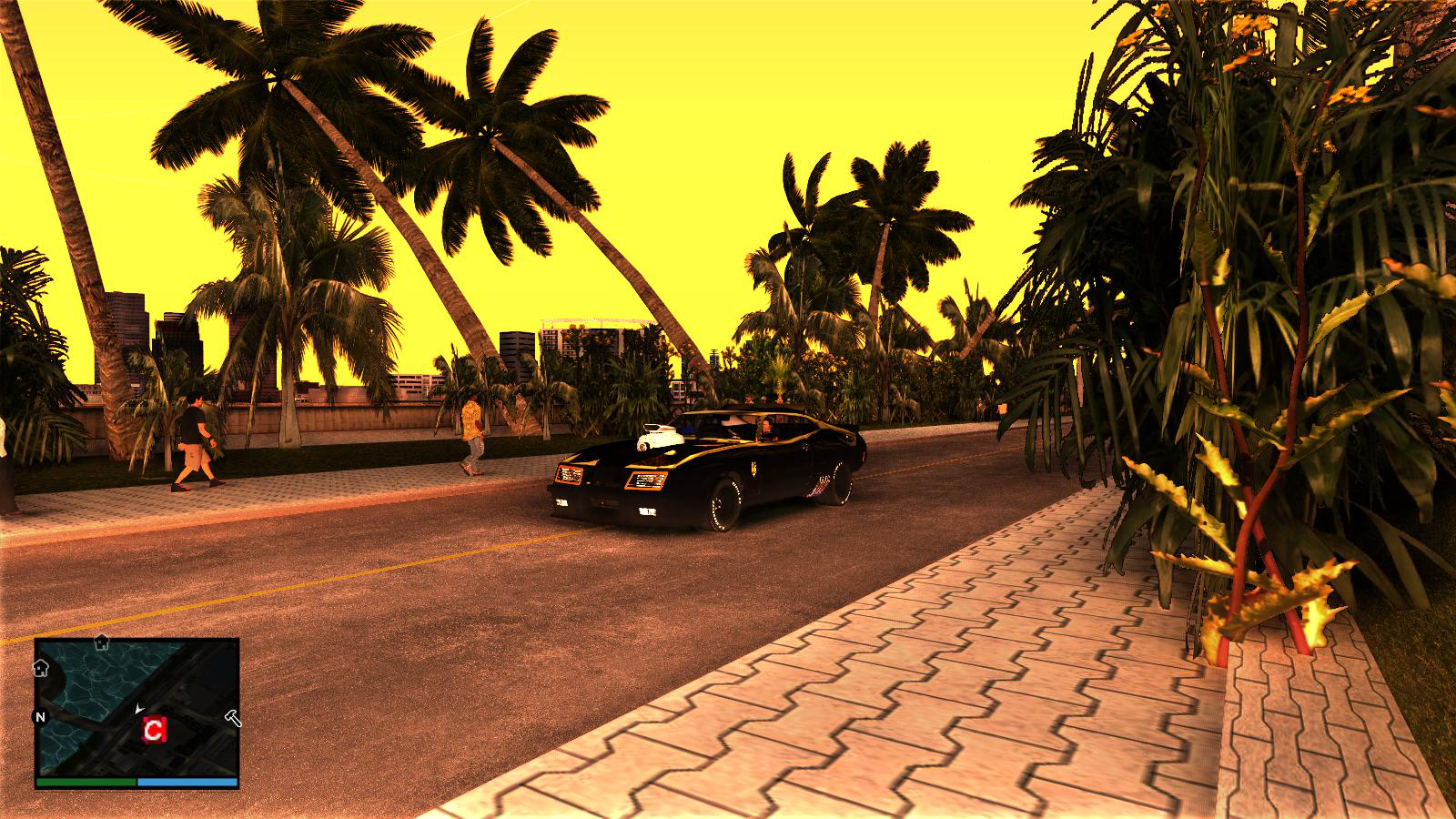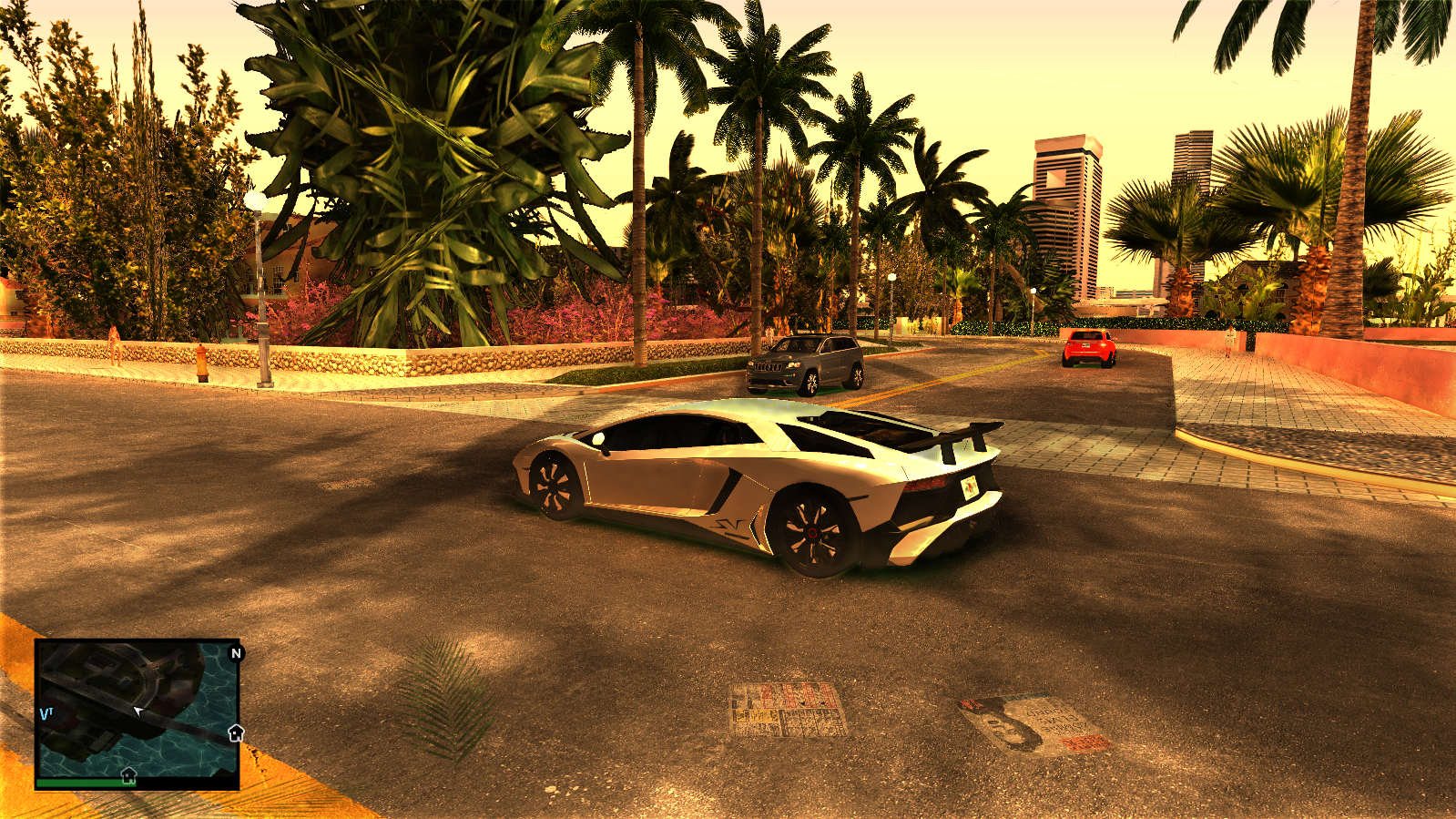 Details
Graphics Enhancements
This includes skygfx, Limit Adjuster, 2dfx, High Draw Distance of cars and buildings, Multi Sets, ENB reflection adjusted for skygfx, Occlusion, Water Reflection, Depth BIAS, Smooth Shadows, Anti Aliasing, Depth Of Field, No Bloom, Ultra HD particles and effects, trails, Ultra HD Water, Weather, Sky, Rain and much more...
Textures Enhancements

A lot of textures of old buildings have been upgraded, roads, pavements, grass, are adjusted to match modern atmosphere.
Cars And Pedestrians

All Pedestrian are changed and made more HD, realistic and similar to GTA VAll Vehicles have been changed, with sports cars, luxury cars, sports bikes, and with those graphics applied, it looks ultra HD.
Other Mods

GTA 5 HUD has been added, you can change weapons and radio stations just similar to GTA 5, mobile phone has been also added, press P to bring it out or in. First Person View is also added, you can just switch to it by pressing V , GTA 5 character animation is also added, you can walk while firing weapon and jump, and swim, some nice songs are also added in mp3, Cleo 2.0.0.5 along with Parkour is also added, Vegetation, tress and grass, is also changed and now look more HD, a lot of Dull Buildings textures are also changed and made look more HD. GTA 5 like camera movement is also added, with square and HD radar.
BUGS FIXED

The most common bug of mouse click and cursor is also fixed. Bug With Loading or Saving files is also fixed. All Windows 8,8.1 and 10 related minor bugs are fixed.
Android Version

This mod is only for windows but, soon I will convert this mod for android too.
How To Install [MOD]:

⦁ Extract the game into original Vice City Directory.
⦁ Replace all files with these ones.
⦁ Start launching game by clicking on gta-vc.exe.
⦁ Enjoy!!!
Press following keys to activate CLEO files

⦁ Press R+LMB to use stinger, only works in cars.
⦁ Press G to sit with the passenger.
⦁ Press Shift+F10 to disable other graphical effect (recommended for low end pc)
⦁ You can also save game in Standing Vice Point and interior is also opened!
⦁ Press V to change to first person, Player Parkour is also added.⦁ Press P to use Mobile.
IMPORTANT
Install DirectX and Visual C++ Redistributable Packages
For people who are having lag on Low-End Computers, download this file and replace it in GTA Vice City Modern Directory. If you need any help then contact me on my discord Talha#5005

Credits: Talha Mustafa
If you need any type of help or want to give feedback or advice to improve this mod, then you are most welcome.
---
If you guys like my mod and want to support me to keep further updating
♥ then your donations will be really helpful ♥
---
BTC: 1CNSVorjovdxWxFzWDhDeAiG1nAczRXRiF
DOGE: DCfnscHpacMhtduCPr2ANWTf2Byoaw9s9h
ETH: 0x78dbe3cf59d7c273f464c81655349fad62e64409
USDT: 0x78dbe3cf59d7c273f464c81655349fad62e64409