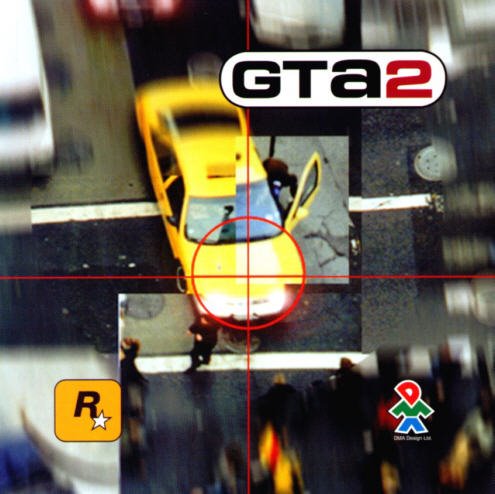 GTA 2 is the sequel for the original GTA , launched in october 22nd October 1999, had some graphical improvements, although it still used the up vision camera it had now some 3D details like the buildings, and the intro of the game as well as the loading screens were made with real actors, and in December 22nd of 2004 (5 years later) the gaem was released for free in the Rockstar site, as well as the first GTA here: Rockstargames.com.
The game passes in a future metropolis of the future, the city and the year are not revealed and the city is named as Anywhere City, in a certain journal in game it says it's the 2013 year (yes it passes today) but in the manual it says it passes "three weeks in the future", but since a radio guy says it's the beggining of the new millenium, well I really don't know.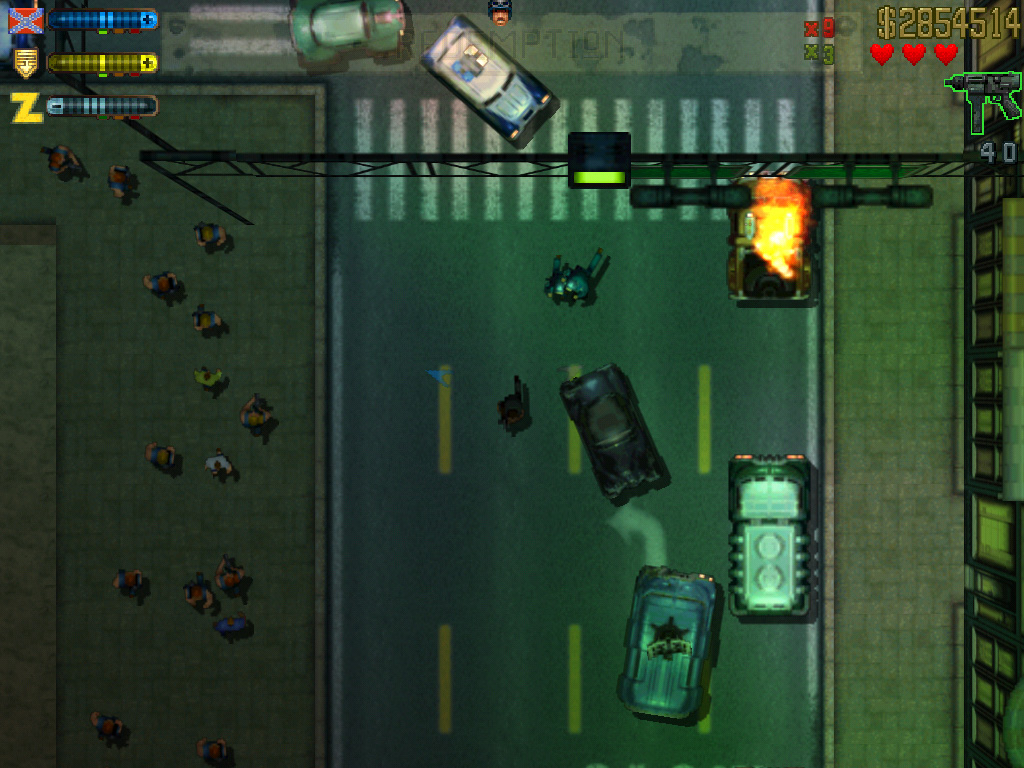 The city is separated in three different parts: Downton DIstrict, where you begin the game, Residential District where there is the only prison in all city and where there is a club named Disgrace Lands which theme is Elvis Presley, and the last district Industrial District where as it says it's the industrial area of the city and also has a Krishna temple.
The name of the character is Claude Speed, that just got out of the prison , and has to deal with many gangs , the gameplay on this part is really good, there's a kind of morale of gangs, if you kill the rival gang of some other gang, you gain respect of that gang, but in some missions you have to kill those gangs, and although you're obligated to do that, and to complete certain parts to continue to the next district, you have to earn respect from that gang killing it's rival.
And as it is the second game , it also has improvements in the polemics, some gangs in the game really exists and some of the actors from the intro were really gang members, because you try to gain respect form gangs killing it's rivals, the game supposely made you enter gangs.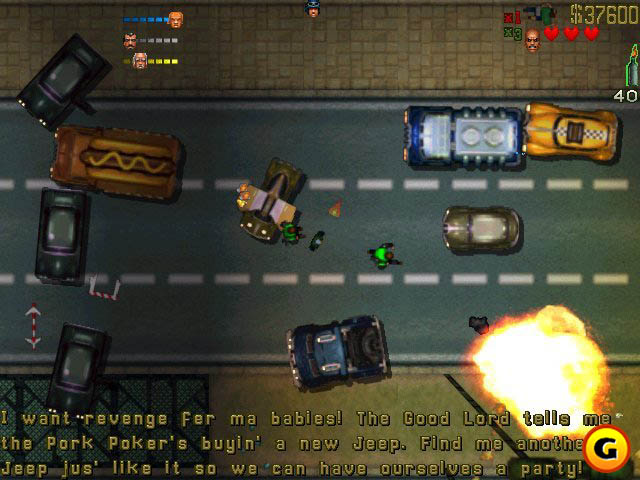 GTA 2 is a classic example of fun game with new gameplay and started a new genre of gaming, where at that time the max thing you could do is be the police officer, and for me it's still a great game with awesome action and some funny things like the fart command in the game and those bazooka explosions where you made the civilians fly to the buildings, GTA 2 definetely bringed the "bad guy" genre in the market in a way everibody wants to do like.