Last week I update Groovy Invaders once more, introducing version 1.4 of the game. And I also made the
first ever Game Trailer for it, and uploaded it onto youtube! So far it's been receiving good feedback.
Come watch below or at the Link: Youtube.com
Please feel free to subscribe to my channel too. I plan to be posting videos regularly. But I digress.
Groovy Invaders has had its fourth update now. And I've made sure to do plenty of fine tuning this
time around. Here's a list of what I've updated:
Enemy quantity for levels 8, 9 & 10 have been balanced out more
Ship size for the Space Bus and the Pirate Ship have been reduced
Bugs involving the Level 10 boss have been fixed
Sound effect glitches during storyboard fixed, also sound effect volume has been adjusted
new pig sound effect
Ack Man Glitch has been taken care of
Again, I still plan to be taking out any more bugs I can find. Feel free to message me if you happen to find any more. Also check out these cool screen shots I took from the later levels I updated!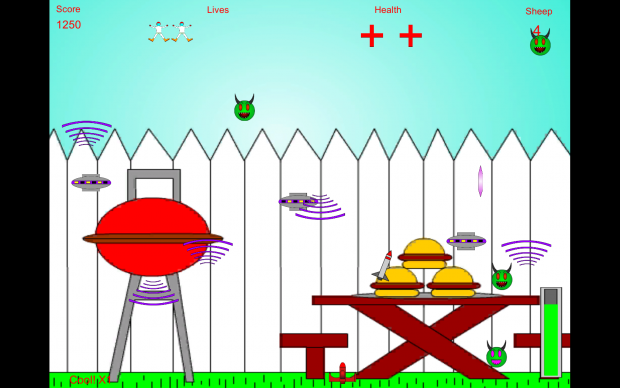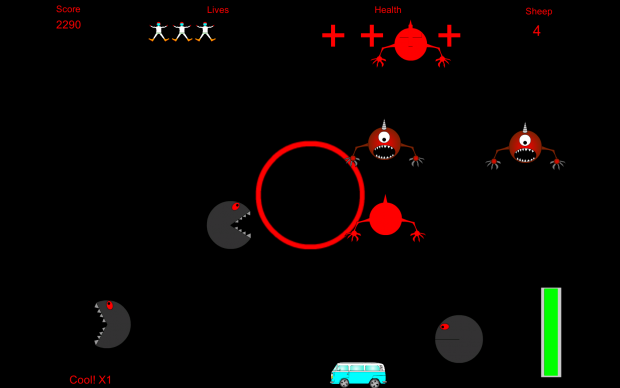 For later updates, I plan on making new levels that introduces new enemy types, and I still
am planning to get new graphics for Groovy Invaders. It's taking more time than I thought it would, but
sometime soon I should have them.
That's all for now. Come download Groovy Invaders on our IndieDB profile or at:
and make sure to check out our youtube channel and subscribe!
THANKS FOR READING AND HAVE A GREAT DAY!!!