I've been working on Groovy Invaders for some time. I started it a few years back on Torque Game Builder.
But then eventually ending up porting over to the far-superior game engine, Unity.
Groovy Invaders is a 2D Arcade Space Shooter, with gameplay similar to Galaga or Space Invaders. But with a crazy and goofy personality of its own, along with twists to the retro-style gameplay.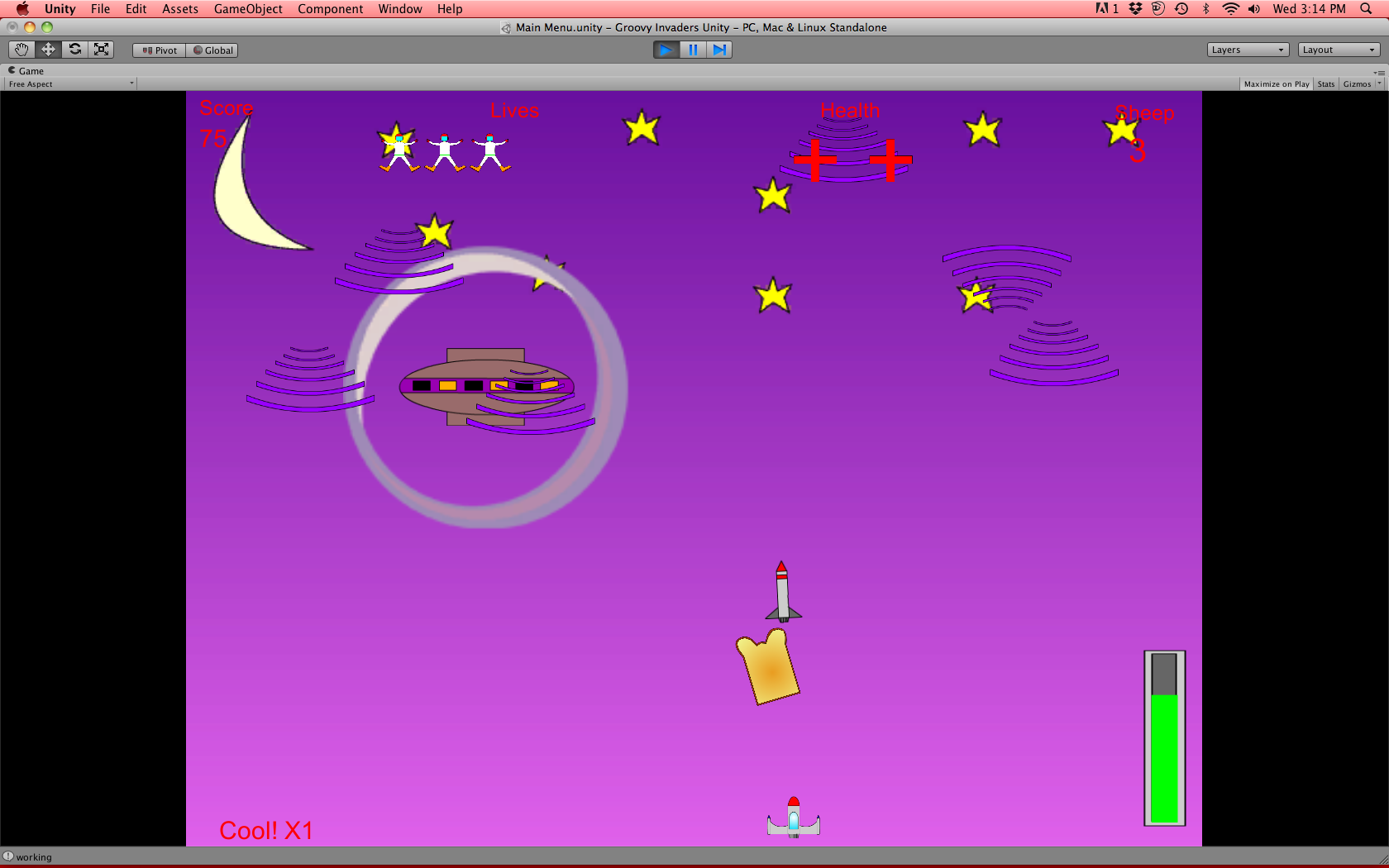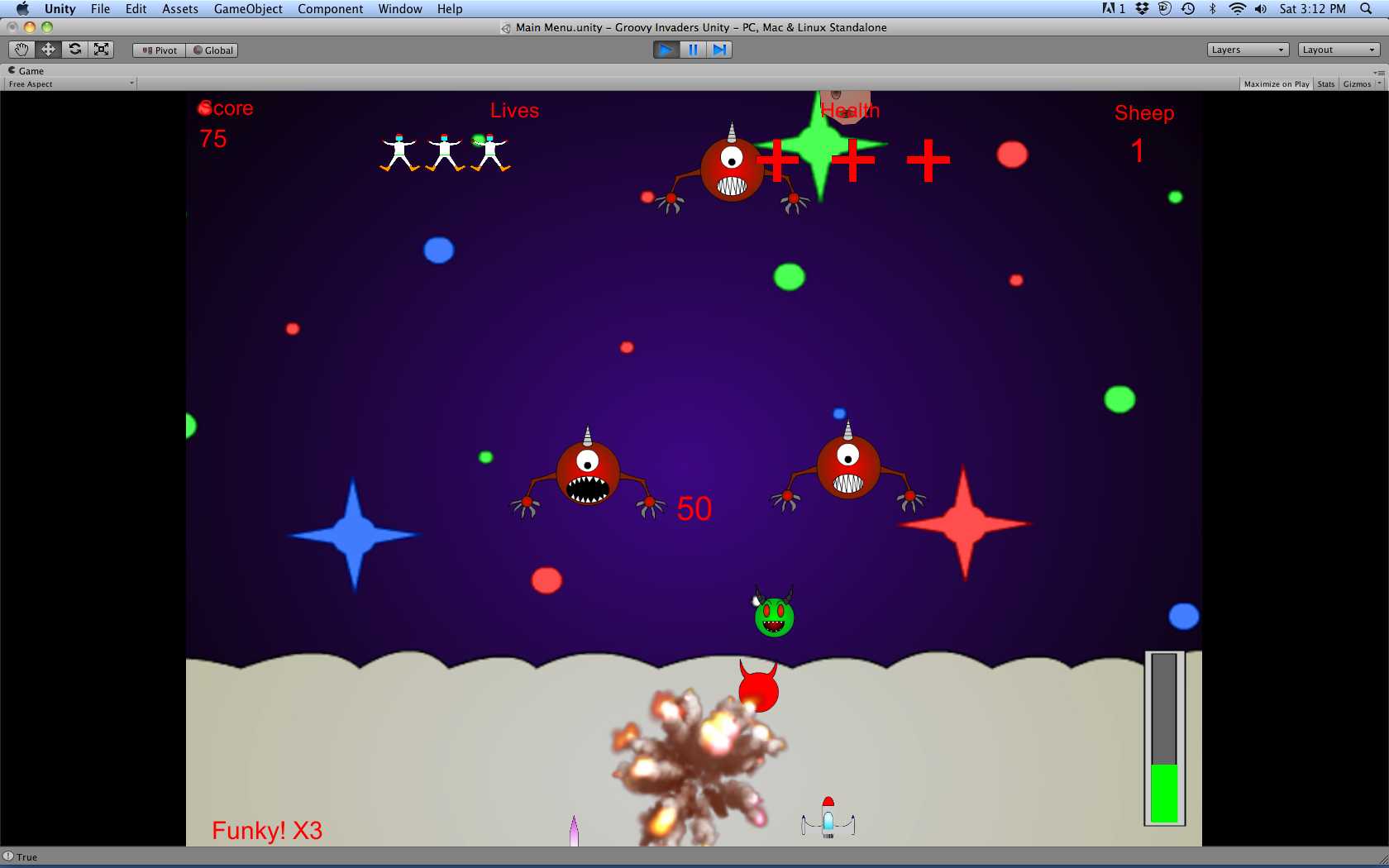 You can fire missiles with the left mouse button. You can shoot missiles in any direction around the
player, by using the mouse to adjust the aimer. You also fire charge attacks with the right mouse button.
You can fire them off quickly to shoot off one powerful charge shot, or charge it up to shoot out several of them at once.
While you fight off the alien invaders, you're collecting sheep. Collect 10 sheep, and you can use your special sheep power. (Or S.S.P) These powers can be a variety of things. From rapid sheep fire, to a protective sheep shield, or being able to fly all around the screen, to name a few.
Your ship can do a turbo boost with the space bar. Doing so will consume Turbo Energy. Which is represented by the Green Bar on the bottom right corner of the screen.
Your ship has a health bar, and can take a certain amount of hits before blowing up. You respawn with lives, and get a game over when you eventually run out. There's a total of 5 ships to play as, each with their own unique statistics. Such as differing ship and missile size, Differing amounts of Health and Turbo Energy, and unique Sheep Specials and charge attacks!
There's plenty of things to unlock in Groovy Invaders. Use the points that you collect in the main game to spend in the shop, where you can buy different ships, level skips, extra lives, music tracks to change the game's main music and a hard difficulty. And of course we have a High Score Board!
Groovy Invaders is still being worked on and updated with additional levels, fixes and re balancing to the gameplay, along with some new features such as Turbo Fire. Which allows you to fire missiles faster while consuming Turbo Energy. I plan to release these updates at some point in the feature, either for free or maybe even for sale on steam if I feel so bold. I'll have to think it over.
But until I release the updates, feel free to play the current version of Groovy Invaders. Now available for free on PC and Mac. And please tell me what you think and if there's any improvements that could be done. Any help/suggestions would be greatly appriciated.

Website: Groovyvideogames.com
Facebook: Facebook.com
Twitter: Twitter.com
Youtube Channel: Youtube.com
Thanks for reading!