We have a nice build coming this week which includes map changes, new models, bug fixes, and balance tweaks. Once again we would like to invite all Alpha testers to play with us in Saturday's event starting at 3 PM EST (9 PM CET). We are operating on a very tight budget right now so if you like what we are doing please consider supporting us by taking advantage of our 34% Pre-Order discount. Open Alpha will also begin soon so if you haven't gotten your key yet head on over to our site and signup to be one of the first to try out Grimoire's Alpha!
Our core design strategy has always been gameplay first then art and cosmetics. One of the reasons for this is that as a small indie team we simply didn't have the resources needed to add custom art to the game. Our primary reason though was to keep focused on creating a fun and rewarding gameplay experience. For weeks now I've been working closely with our amazingly talented artist, Justin, and we're finally ready for a draft of the new assets to see the light of day!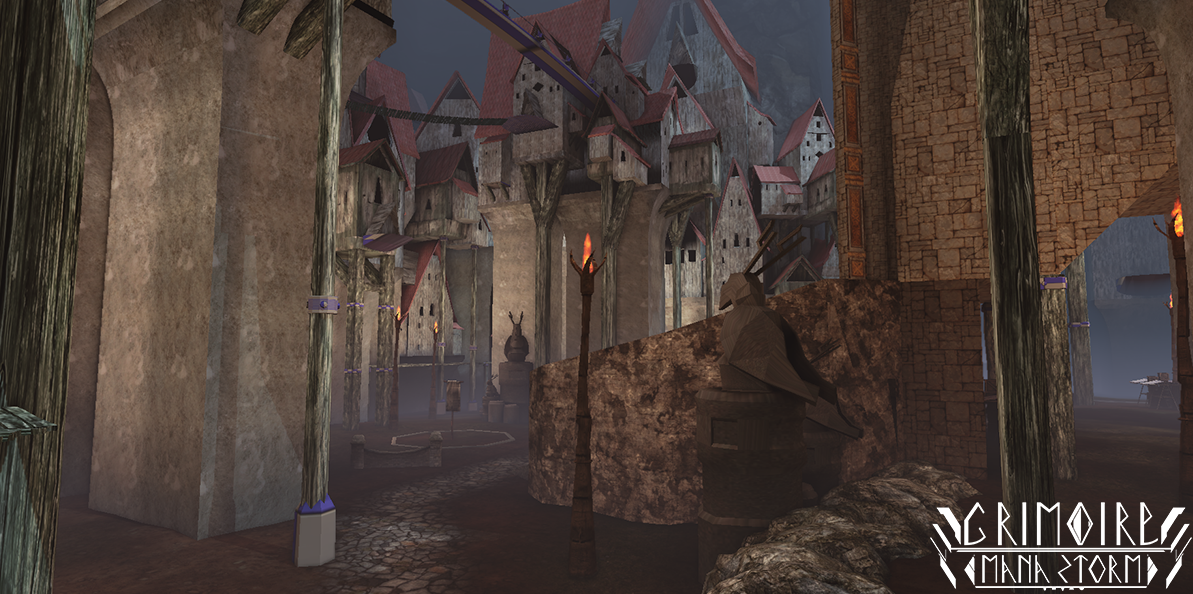 The first map to get these new models is our most heavily tested and which some of our Alpha testers might know as "breach" but which we are renaming to "Slums". Justin has done an awesome job creating a modular building kit which we can use to efficiently create entire cities. Slums is now ready to enter more testing with its new look and even some new minor layout changes! Please keep in mind this is still a blockout pass for these models and there are many decorative elements missing such as doors, wood trim, adornments, and more. The models are also missing finalized textures in places so please excuse our dust as we construct these new maps and models.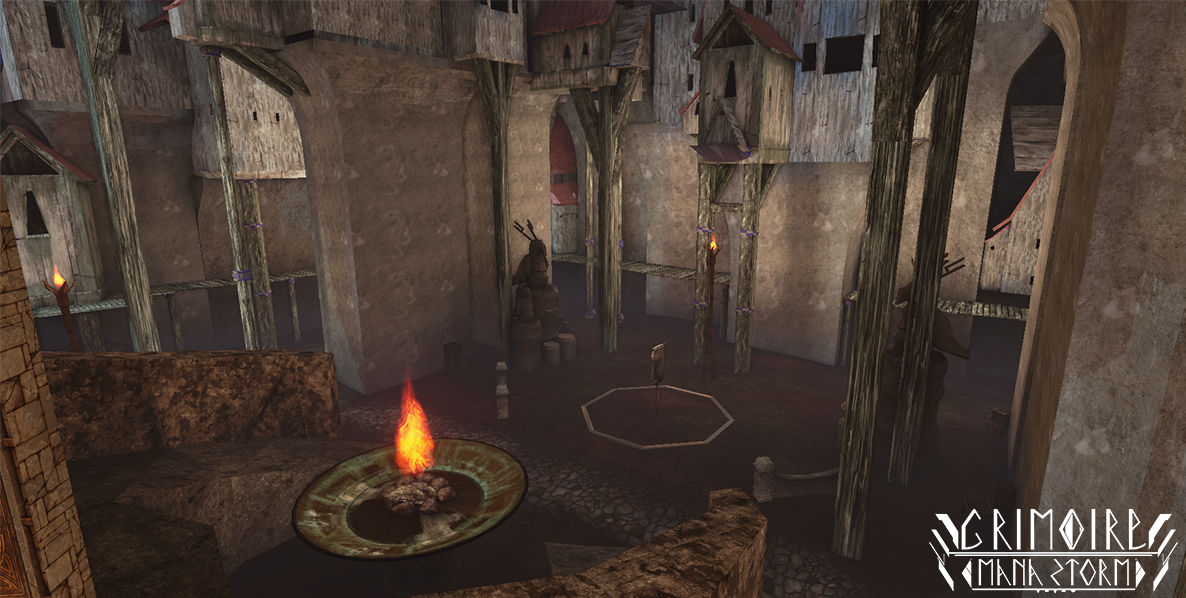 I am extremely excited to continue working with these amazing new models and we hope you enjoy seeing the game evolve as we get closer to our Feb 2015 Steam Early Access release date. I'd also like to give a special thanks to our amazing community for their incredible support! As always we would love to hear any feedback, comments, questions, and concerns.
-Brent