Hi all, Kyle here with another weekly update! This makes our fifth weekly update in a row: which has to be some sort of record around here. In any case, I wanted to write about what I've been working on the last couple weeks.
First off, menus. Over the last couple weeks new options have been added to the options menu including bloom, SSAO, Anti-Aliasing, and FoV. We hope these settings (along with resolution, windowed, and vsync) will allow testers enough control until we get further along in development. We should have a full set of graphical options by release, but for now these settings will allow players to tune graphics to better fit their system specs.
Recently, I've jumped into a bit of game programming (I typically work on menus, visual effects, and game design). I fixed up a ceiling checker function that allows 'from the sky' type attacks like Meteor Storm to be cast indoors, added a new movement spell called Juxtapose, and taught an old spell (Repel) some new tricks. It has been an incredibly fun and educational bit of work that Chan (our main gameplay programmer) has mentored me through. I'm happy to have more familiarity with the combat systems because that understanding will help me design really awesome spells!
I also worked with Justin on some super cool new spell effects like this one: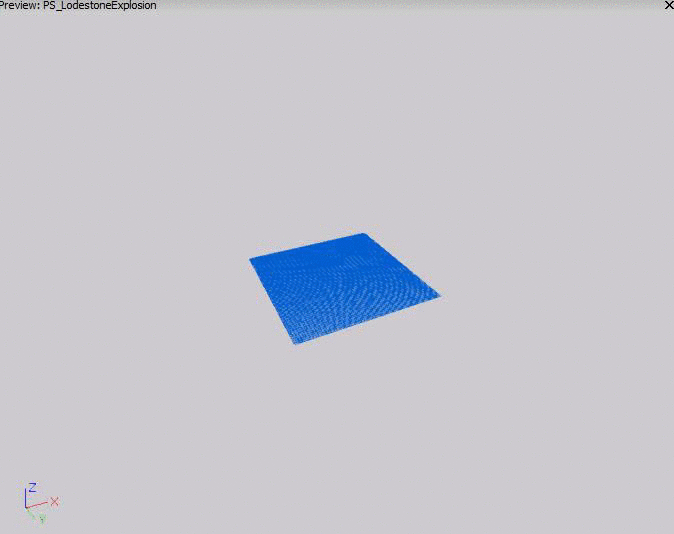 (Lodestone explosion particles)
Finally, I've done some design work with Brent and the rest of the team for our upcoming wizard spells. I would tell you all about it... but that's classified. If you want the inside scoop on what we have planned there is no better way to get info than by coming to our weekly test event on Saturday at 3PM EST.
Hope to see you there!