It's a very exciting time for us right now during the development process of Grimoire. Since being greenlit we have been hard at work with steam implementation! One of the biggest issues with being able to properly test Grimoire in the past has been our lack of an auto updater system and master server functionality. These two issues are now on their way to being resolved due to Steam! For this week's build we have implemented a "Quick Play" system on our main menu which will allow for us to leave servers running for extended periods of time-allowing our community to play whenever they want(no more redownloading a new build for every test!) As we move closer to early release our server-browsing functionality menu will gradually evolve into a full-fledged server browser, but for now our quick play system is designed for ease of access to put you into the game with other people playing!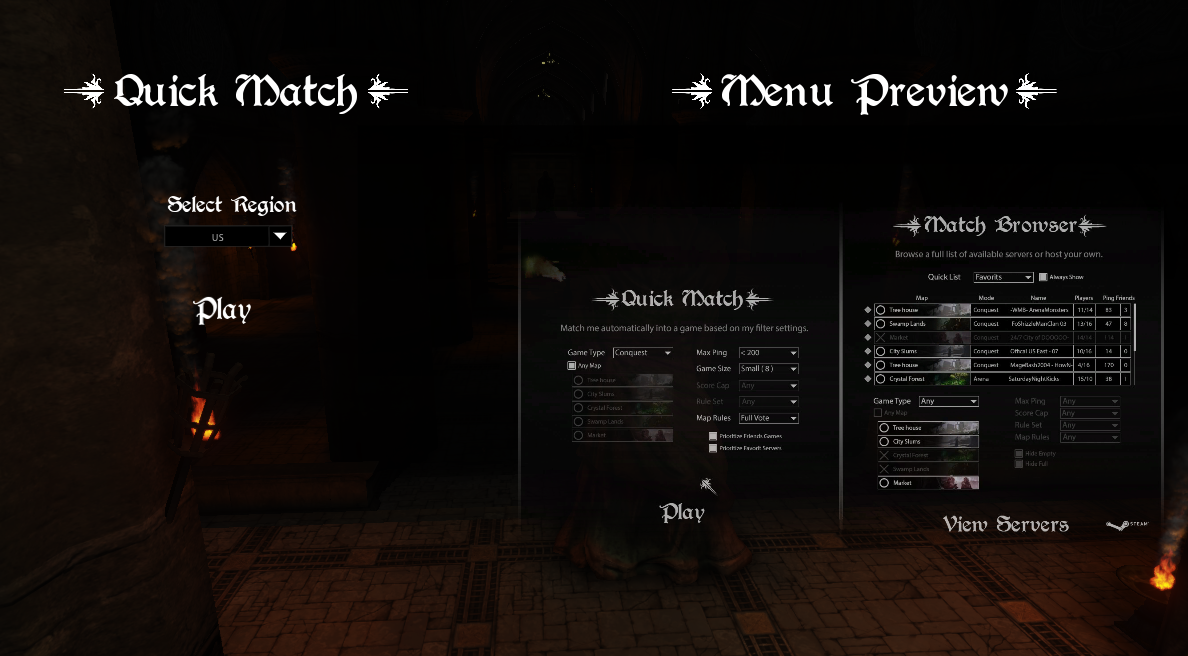 In our recent design discussions we decided that mana in Grimoire just didn't feel like a very fun system. Running out of mana made the pace feel really slow, and we didn't really have anything in place to give incentive for using it. We made the decision to completely back out of spells costing mana and are now migrating into a new movement system called "mana step." The system of mana stepping is not quite 100% yet but we believe it is already very fun to use and adds a great feel to the fast paced style combat we're shooting for with Grimoire. A brief mana stepping preview can be seen here: I.gyazo.com
Along with our mana system being reworked, we've decided there are some definite changes needed to current classes, passives, and their abilities. In the coming weeks we'll have more information available on passives as they are implemented, but you can expect the following changes coming to these abilities in the very near future:
Zooming functionality added to Lightning(2)
A new crowd control type- a blinding effect added to the explosion of Earth(3)
Charge-up changes added to both Fire(2) and Nature(2) to make both abilities feel a bit more diverse.
One of our biggest spell changes, however, is for Earth's ultimate ability. We have decided the golem doesn't quite fit the role we've intended for earth to be. Don't worry-we won't be entirely abandoning AI for Grimoire's PVP mode but for now we've decided to migrate the ultimate toward something more suiting to the class. Here's a quick concept of how it should function: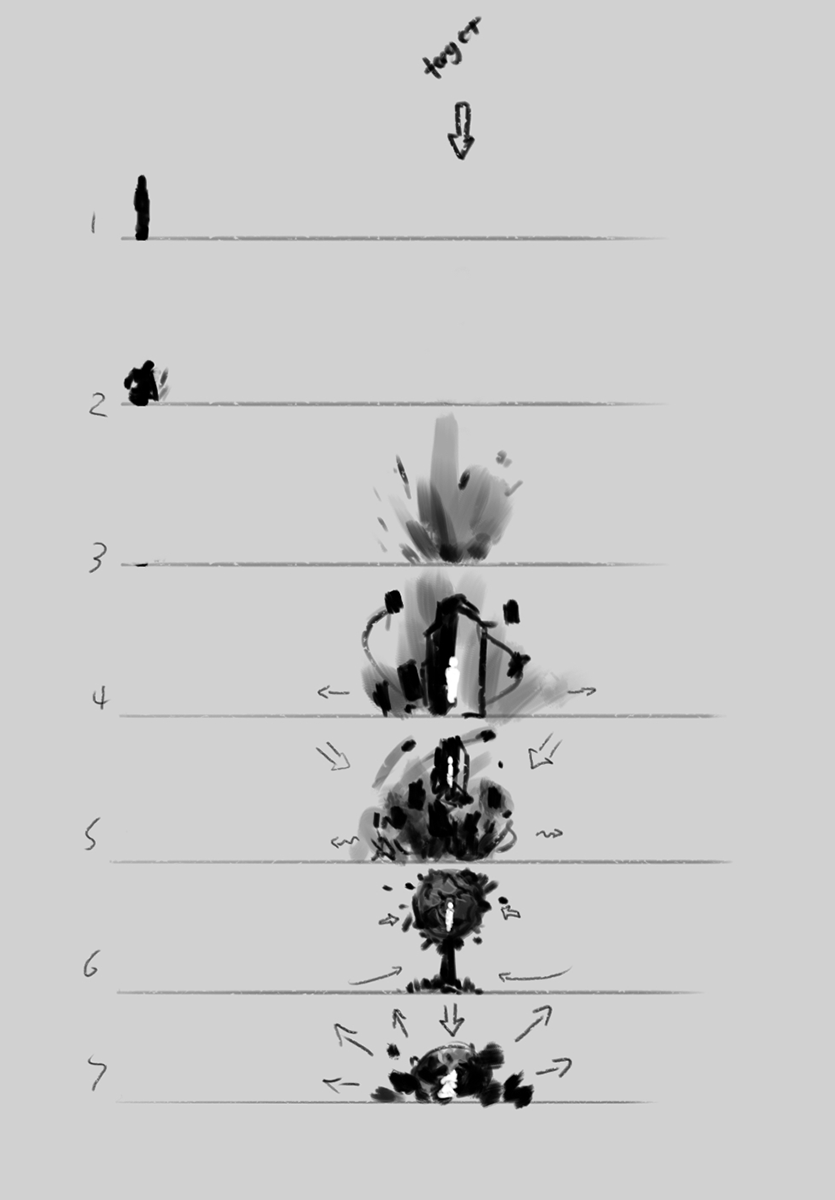 Aim at a ground-target and your character will instantly teleport above that location, dealing damage and slowing enemies in that area. You will then be suspended and invulnerable in the air for a short duration while you channel into a earthen shape that will then come crashing back down to earth, dealing massive AoE damage. As we continue development of Grimoire it is our goal moving forward for abilities to feel a bit more unique and most importantly mechnically fun to use. This is one we're all extremely excited to get implemented and begin testing soon! -Chan