Why hello there my fellow holders of pointy hats! The team is currently away, being enthralled by a puppet show, leaving me with another chance to steal the update to myself! As you know I, the resident picture person, don't often let these chances pass me by!
Up next for a effect redesign after Fire is Ice. Ice is rather straight forward in nature and wants to keep close to his target. Because of this I wanted to have his spells linger slightly longer than most of the other classes. The area he is in should give off a strong sense of danger which should would mesh well with the with the lingering visuals. Lets see that concept sheet: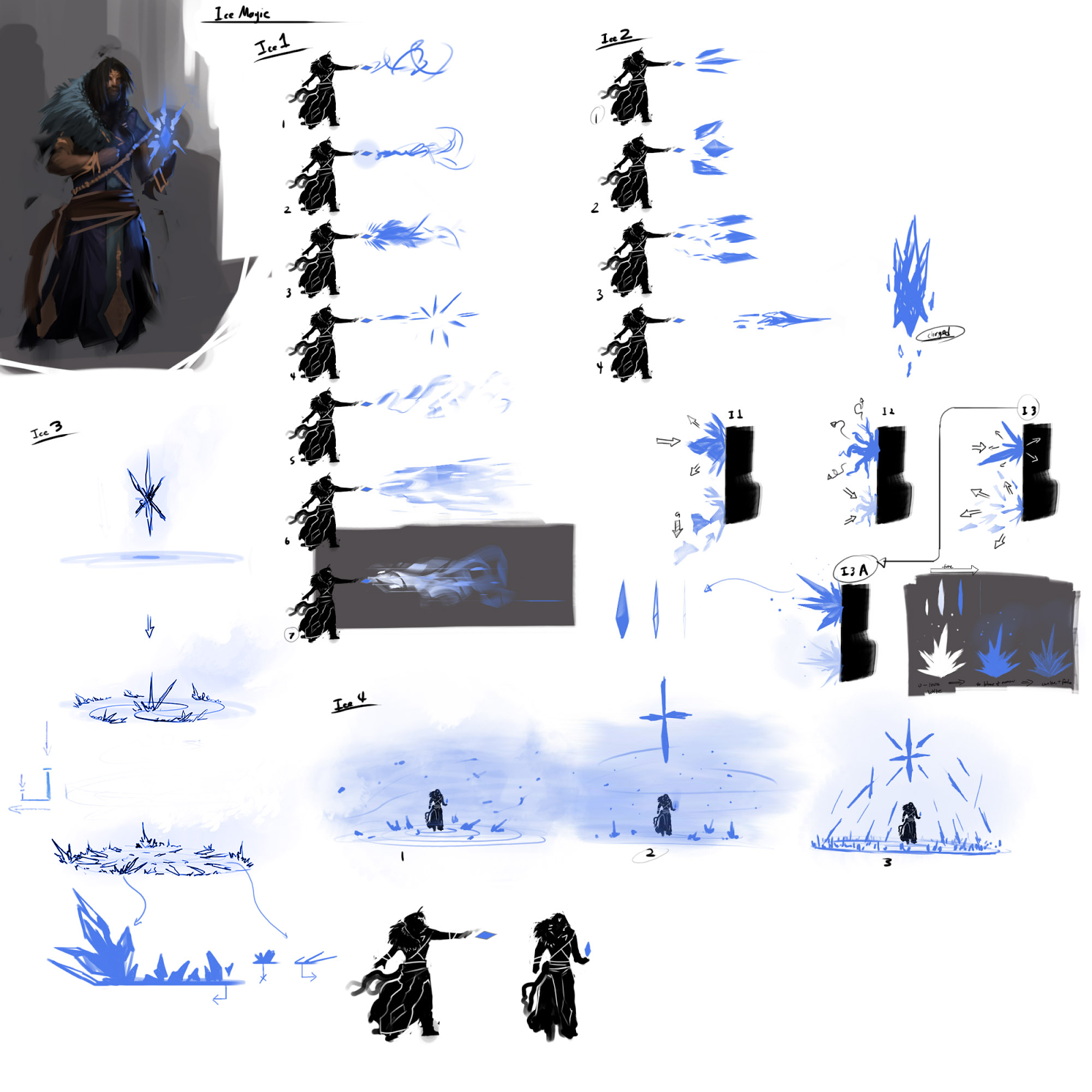 Like usual these effects may change if they need to, but this was my target for the new visual design. Although motion is important in a lot of these effects I found ice demanded much more attention to the nuance of its motion then the other classes have so far. In particular this was true of the new Ice 3 design, which is also now cast instantly on the ground rather than the previous effect which had you shooting a projectile to spawn the ice field.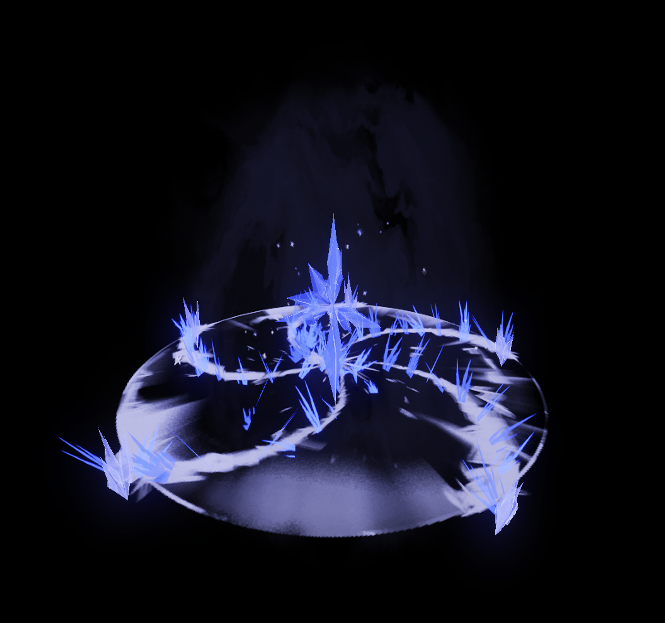 The Ice 2 projectiles have also been altered to match, and the charged shard, where the projectiles are merged,should look more the part (left UN-charged, right charged)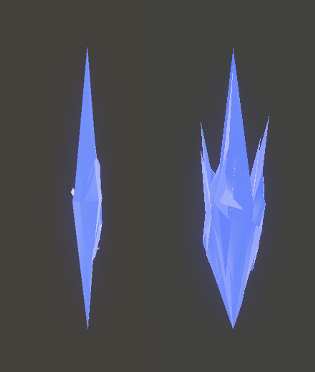 Ice 4 will now spawn little bits of frost on the ground around you while its active.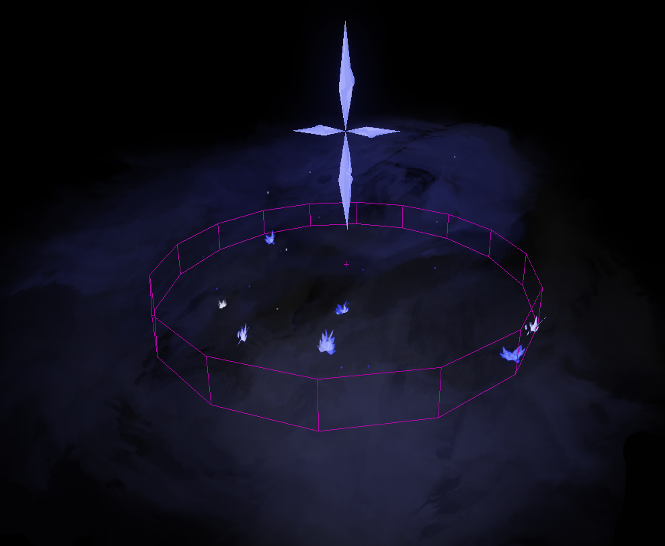 And of course impacts have been updated as well, with your ice bolts causing shards of ice to freeze out from the point of contact.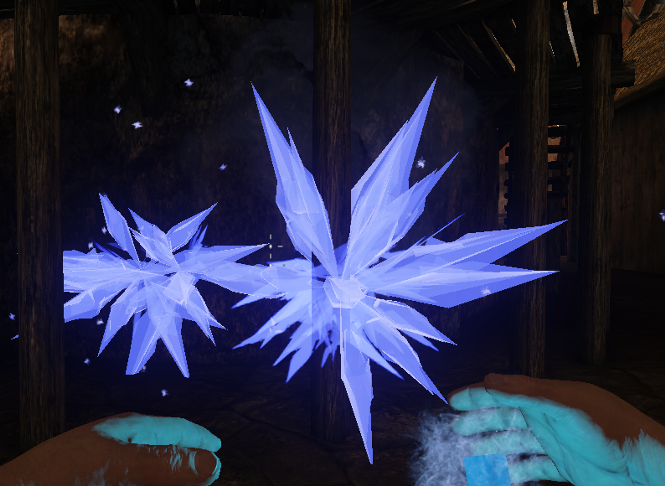 These updates should be hitting the game soon, but there is some some more work to be done before that happens. Once ice is all wrapped up you can expect to see some updates to the spell for the Natures class.
I hear cheering in the other room, the puppet show must be ending, I had better scamper on back to the art cave!
- Justin