Compellations to all of my conjuring friends! I have once more tricked the team into pursuing buried treasure at the bottom of the well down the street- before I (the still somehow "resident artist person") let them back up from said well I wanted to bogart the update while they are preoccupied.
Now that the UI is coming together I have once more begun work on spell effects starting with the warm and lovable Fire class. Unlike some of the other classes Fire is inherently chaotic and thus will not conform to the dominant visual shape of the class as much as some others will. For this reason much of its design is an effort to strike a balance between its chaotic nature and his simpler spherical focus shape. I have also applied a bit of a liquid (molten) element to many of the visuals as this seems a good fit given his fluidity in traversal and his nearly tide like ebb and flow in combat. Lets take a look at the concepts: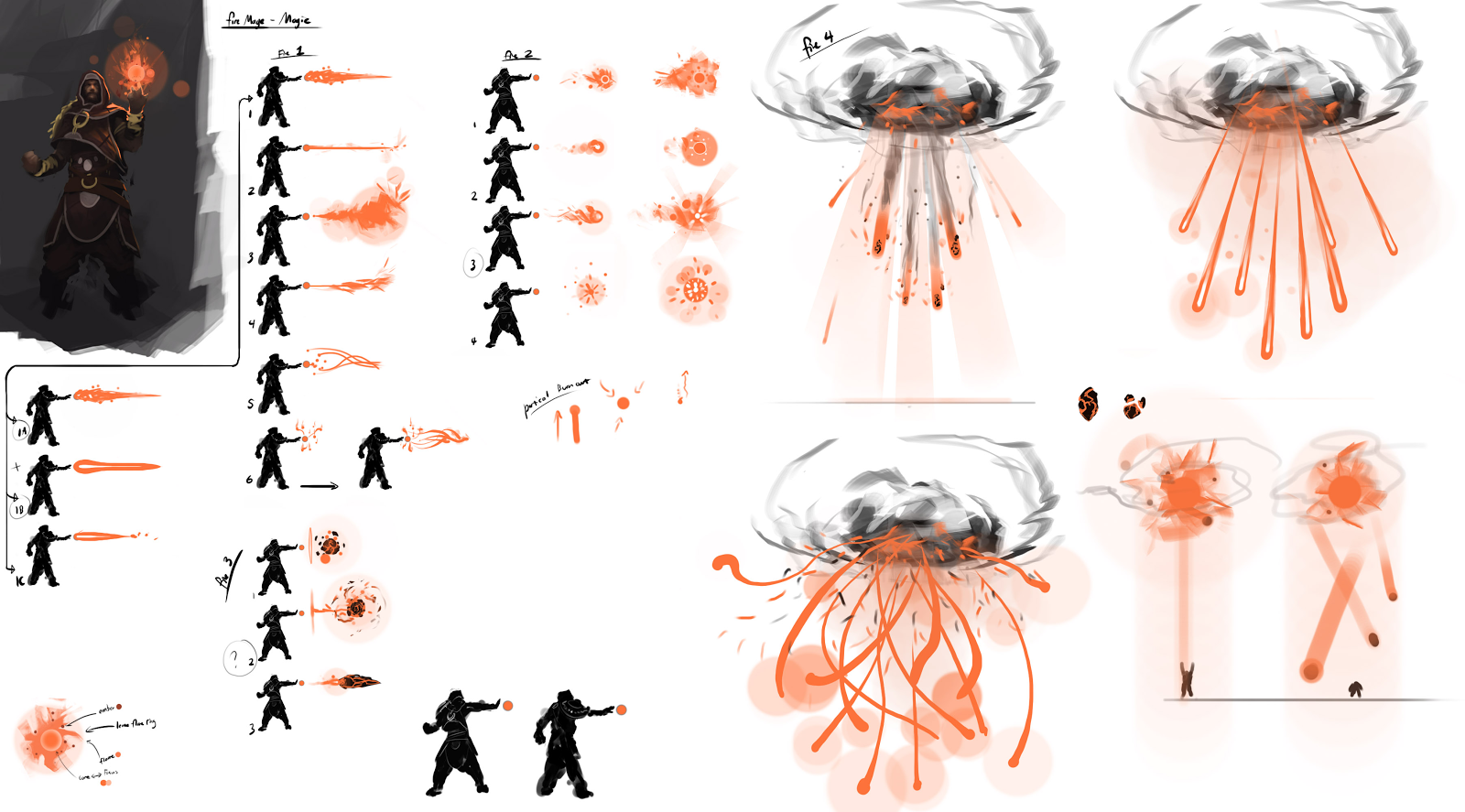 As always these may be changed but this was my starting point for the fire magic. Although I don't often go very far with detail on these they are a great way to visualize the motion and flow of the spells.
For Fire 1 I currently have gone with something between 1A and 1B.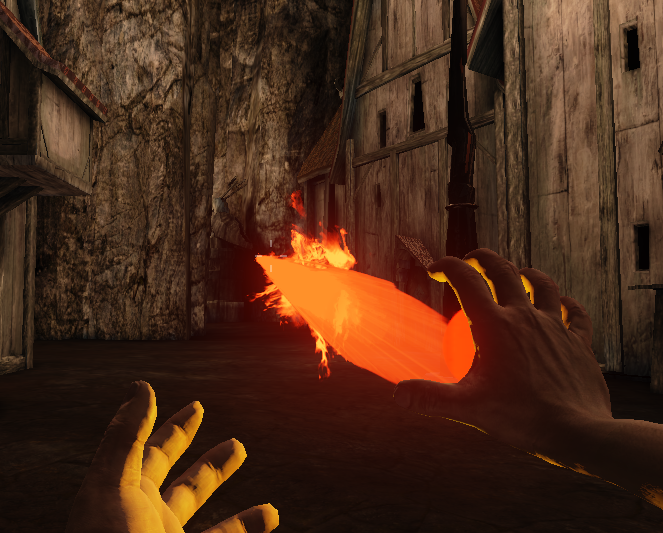 Fire 2 will have a different effect when fully charged now- making it easier to see which type of fireball is flying at your face. I used number 3 form the concept if you are curious.
(left to right: uncharged, and charged)
For fire3 I went with the 2nd concept- which lends itself to some interesting visuals in motion.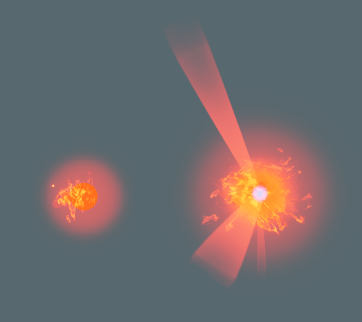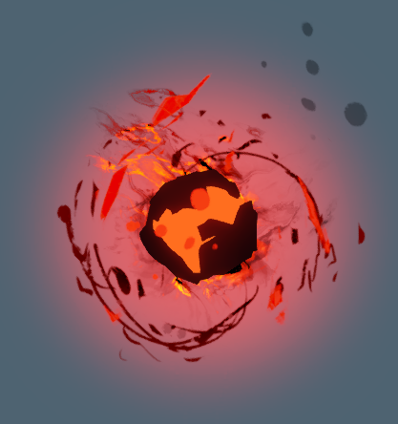 As you may have guessed the explosions are rather important aspects to these spells so I will leave you with a glimpse as what that might look like.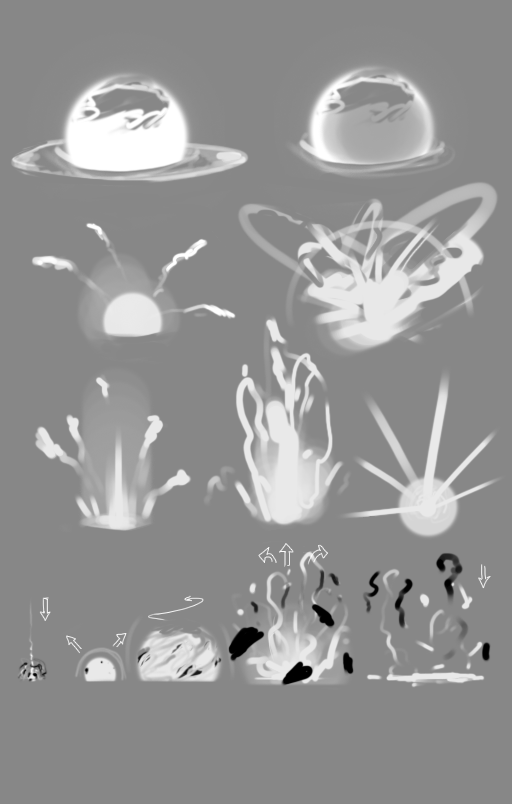 Whats that? Fire 4 you ask? Why absolutely I can show yo... huh? I think I hear the team shouting from the well- I best away before they catch on to my schemes! Until next time-
- Justin