The GRIDD team (Antab Studio and Kongregate) showed up on the coldest of PAX Easts to showcase GRIDD for the first time at a PAX event. We had an amazing turnout and players and we are incredibly thankful for all the positivity around on the game.
We ordered and modified these awesome arcade cabinets to showcase the game. Using inexpensive EL wire and a ridiculous amount of black paint we created high contrast, glowy set ups that still allowed for plenty of screen viewing without the glare.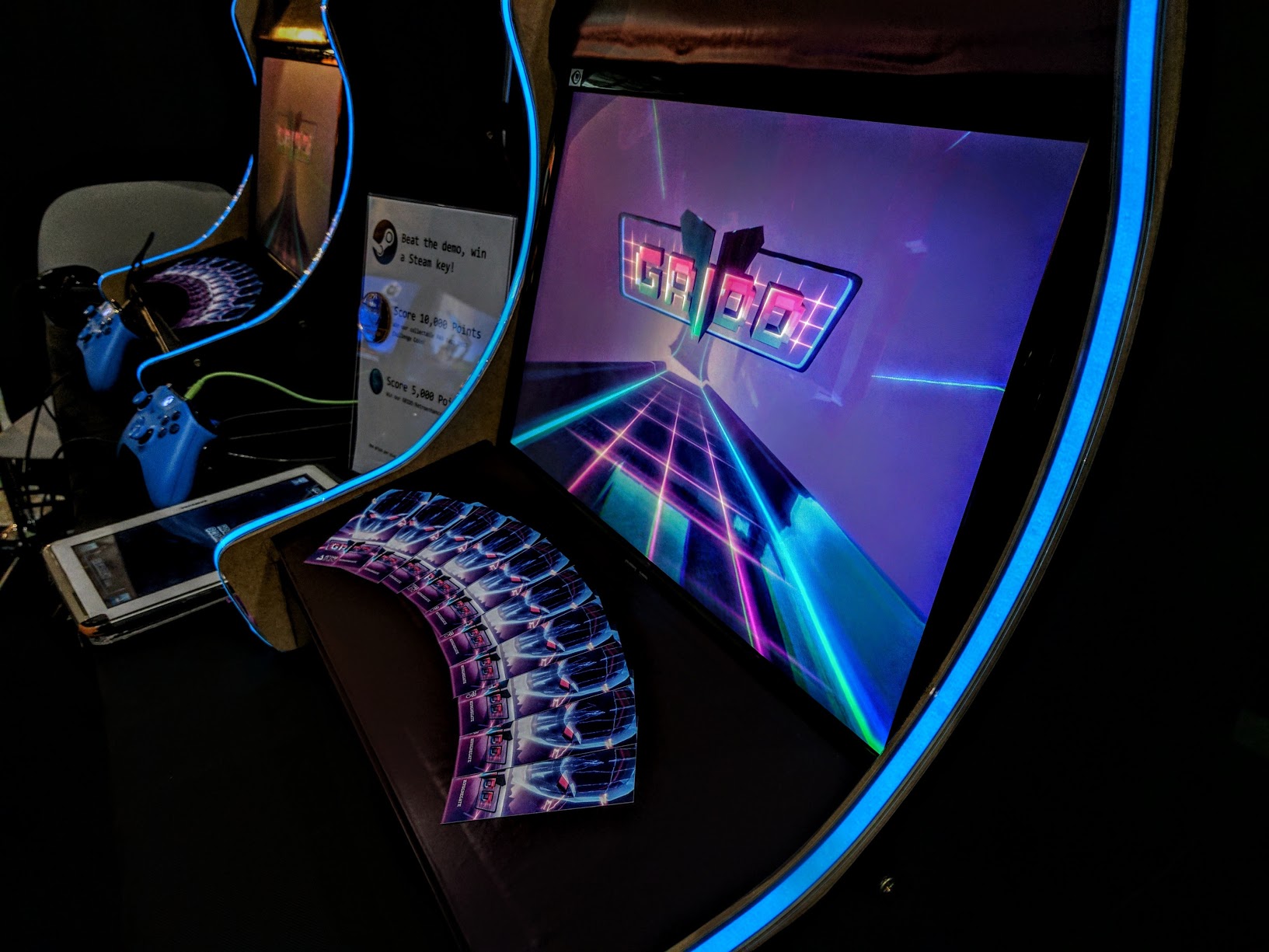 We gave away prizes based on how far you got in the game (GRIDD plays as a tough-as-nails infinite horizon shooter), many attempted to clear the demo but only a few actually made it to the end (they won some game keys!). We also gave away challenge coins and pins.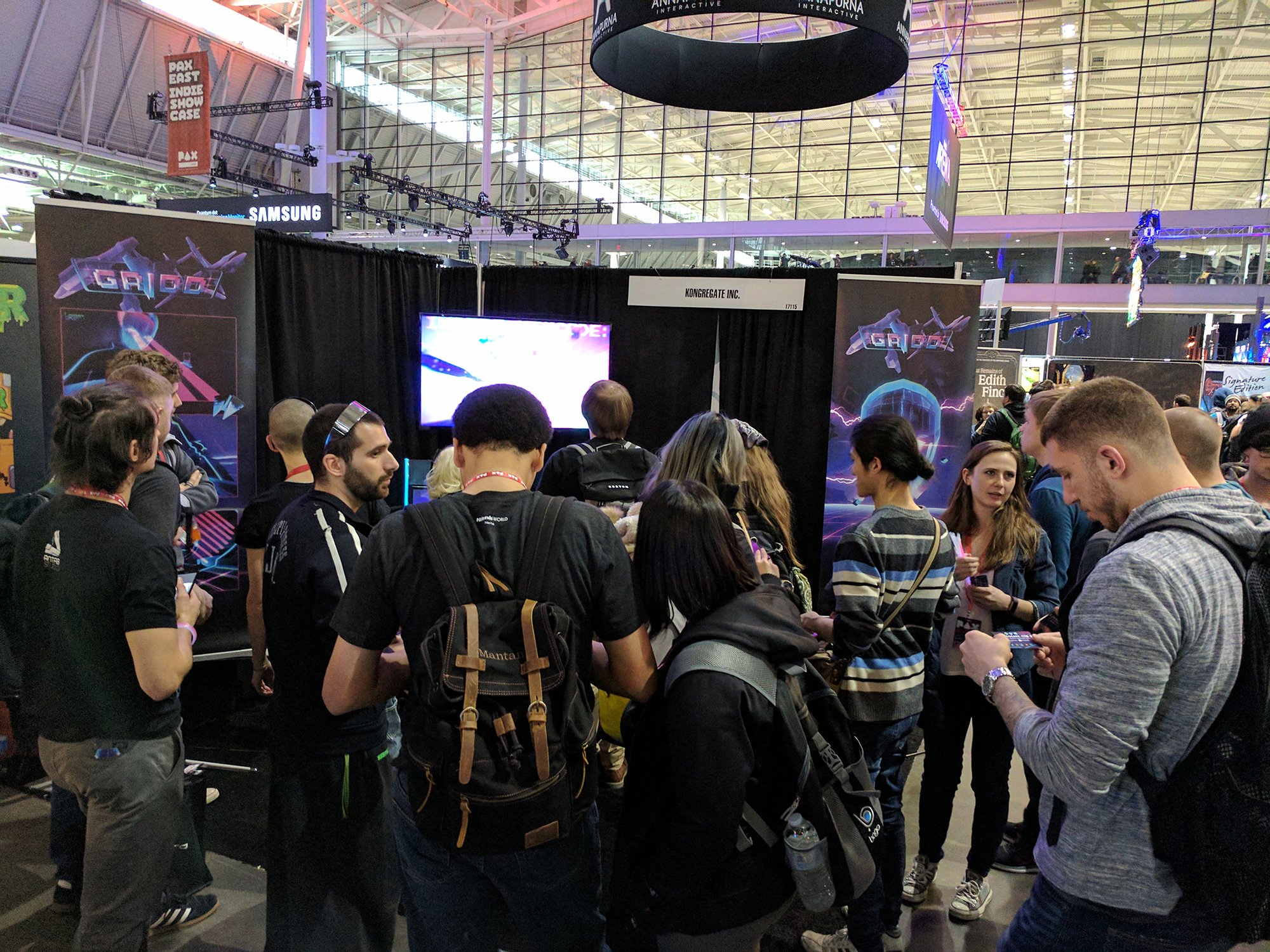 Overall the event has both Antab Studio and Kongregate excited for release, so we're going into the home stretch pumped to get the game out to you guys!