It's been already 6 months since my last proper update. I got quite busy with my personal life and had little time for Project Terrae. Anyway as usual, here is a video version of what I've been working on in the past months.



The bigger things I've added:
- Added text fields. I plan to add NPCs in near future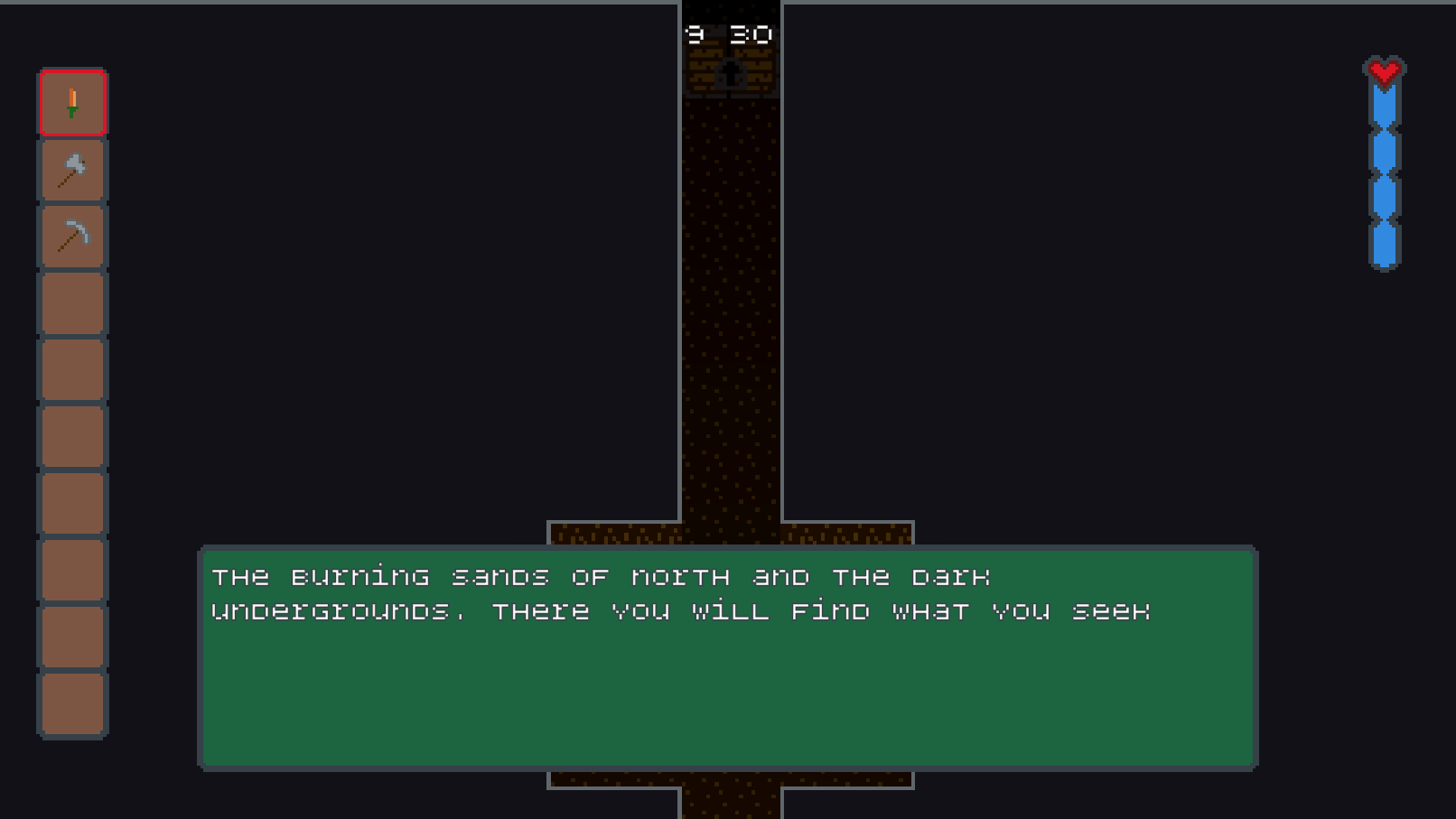 - Added recipe categories. There are already 37 different recipes and it became a bit hard to navigate through a single list.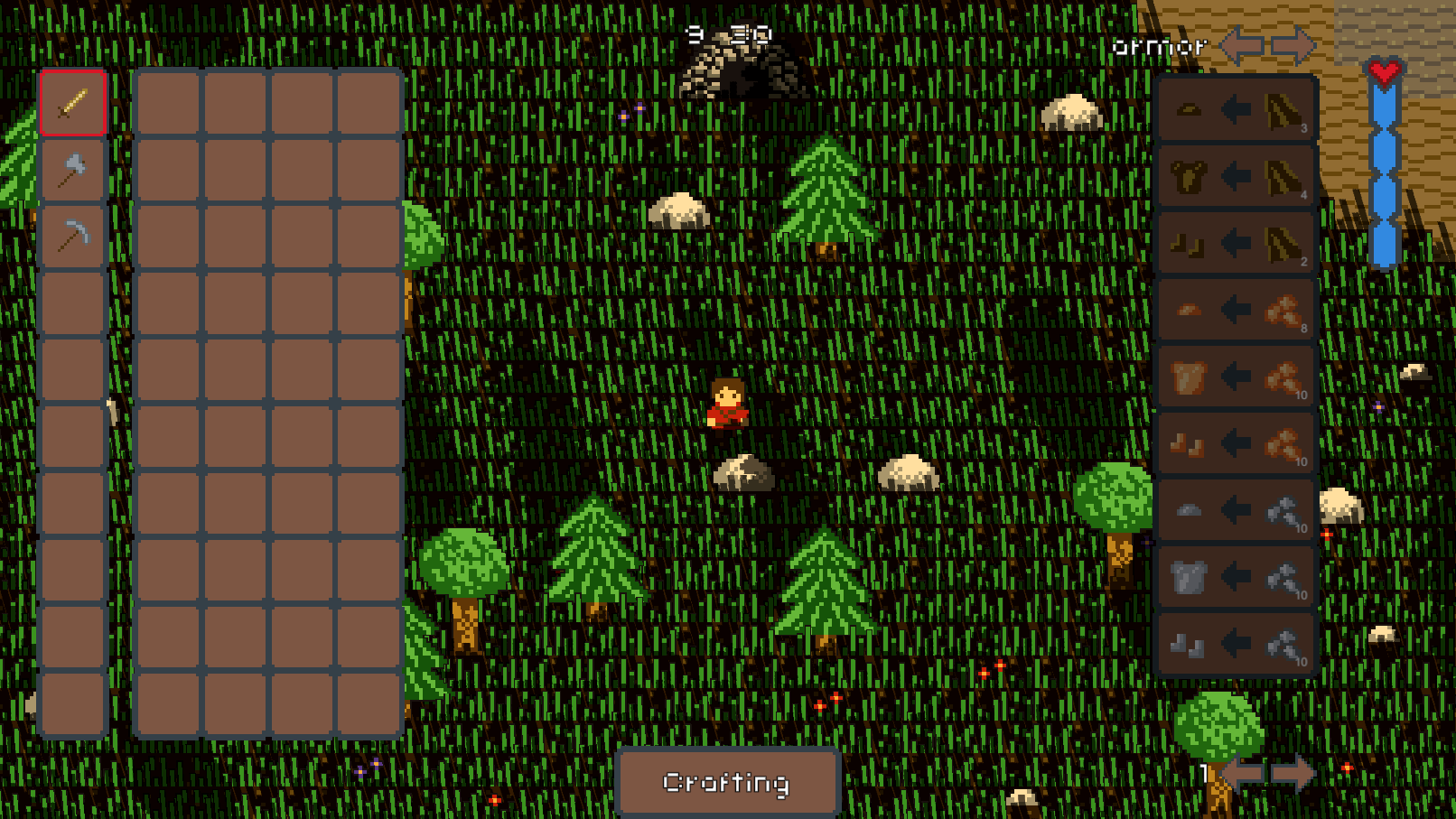 - And some new items - spears, knives, throwing bones, leather and accessories and a few others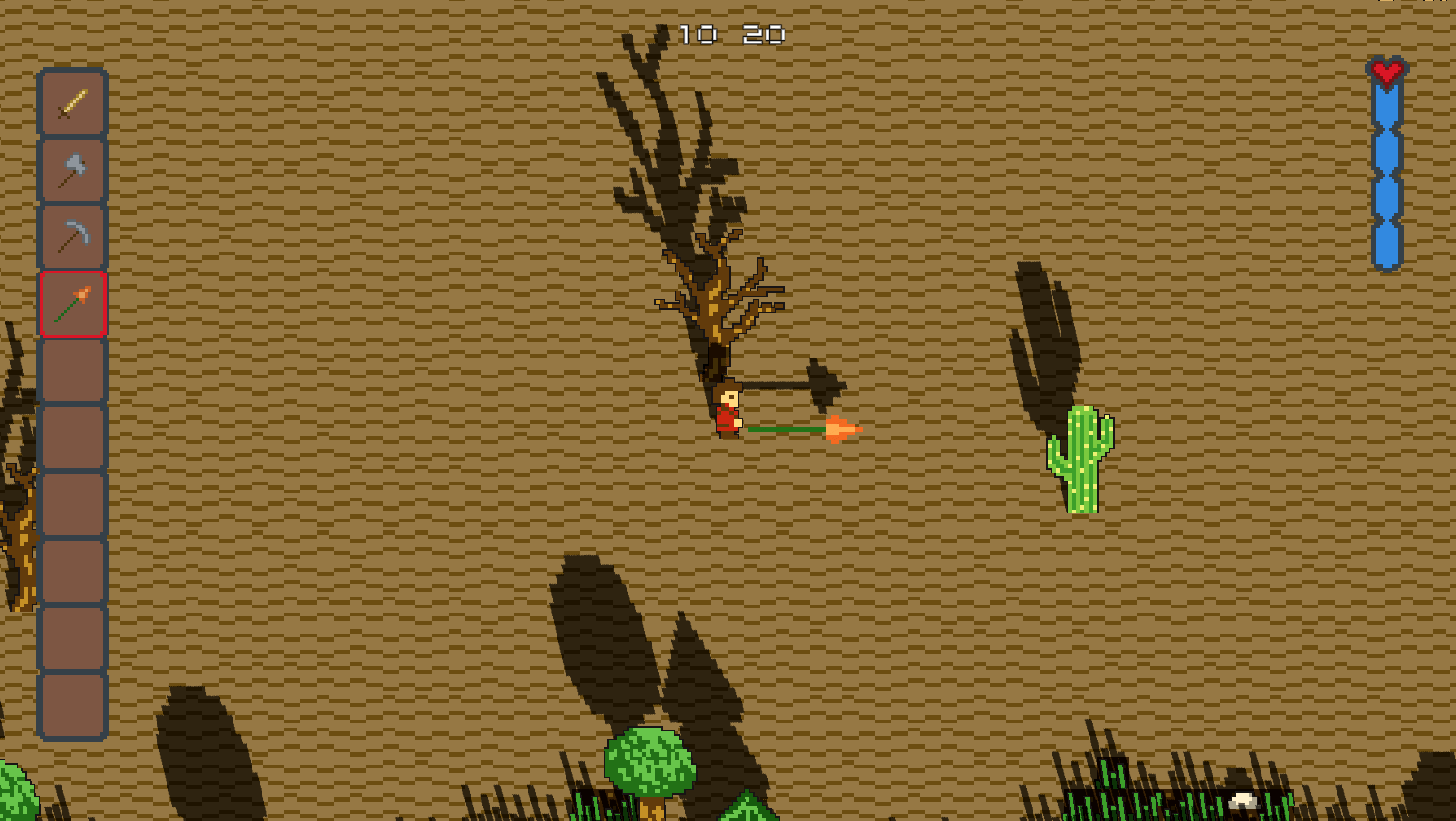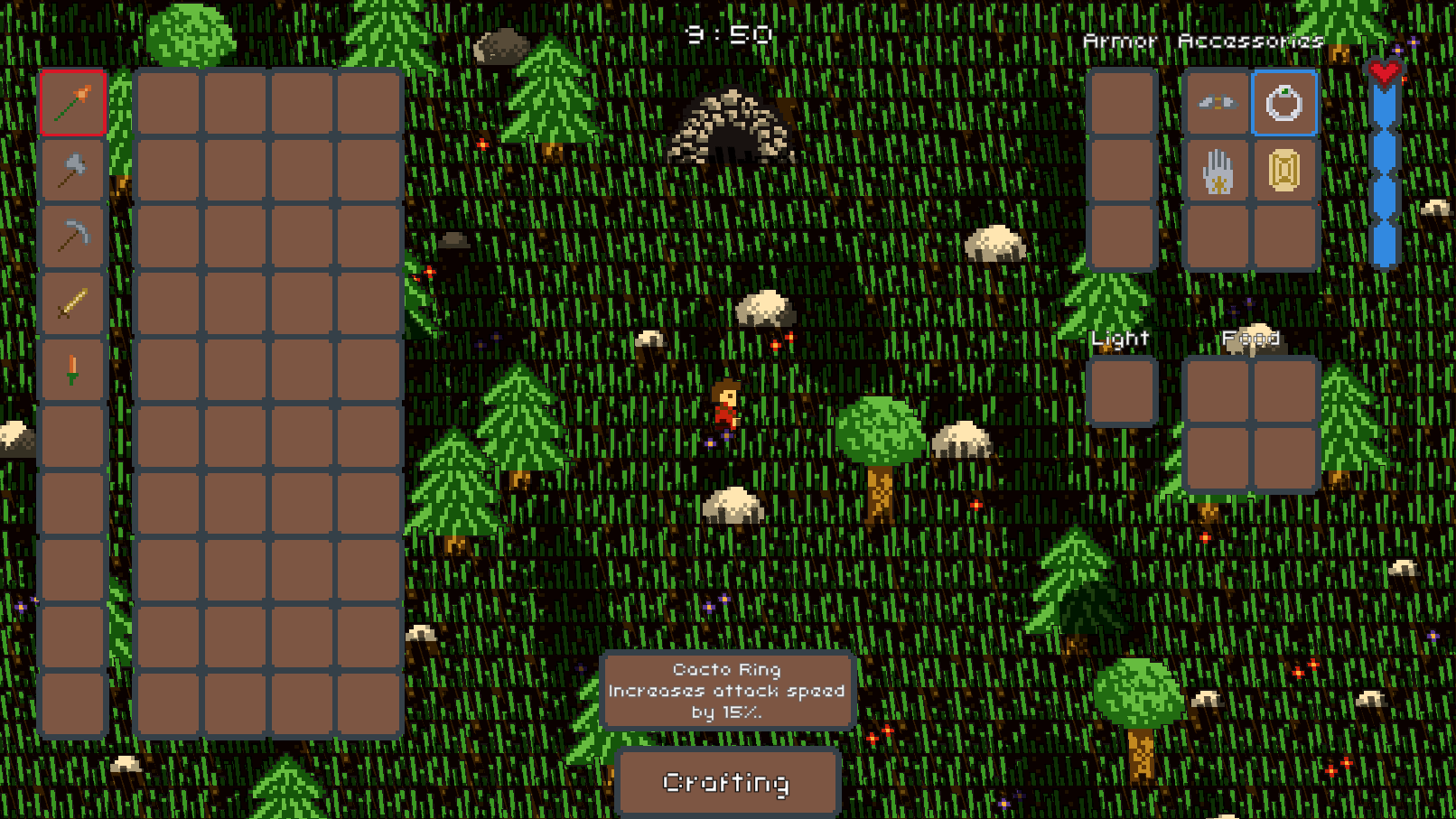 Other minor changes:
- changed the way minerals are generated
- added slimes in dungeons
- improved enemy spawner
- added log when a new recipe is found, finished boss battle
- added boss entrance
- added an end screen after defeating the boss
- balanced enemy parameters
- made proper items appear in chests
- made it possible to leave inventory with Esc
- modified main menu
- added a stone house
- added sand and sandstone items
- added shadows on water
- added leather armor and stone tools
- rabalanced how recipes are dropped
- fixed desert flora
- fixed popping when reloading level
- added boss key
- added a possibility to wait for the day in a house
- life regeneration inside houses
- ghosts now run away in the morning
- fixed a game breaking bug that could happen when staying too long in a house
- added a possibility to throw away items from inventory
- added section names in inventory
- added credits
- now houses can be destroyed
- added a possibility to change used item with number keys
- tips when standing next to an intractable object
- fixed a game-breaking bug that could happen when generating a new world

There is a new version avaliable for download:


Also, if you have a bad sense of humor check out this video


Thanks for reading :)