Hello everyone, thanks for stopping by!
As you may have noticed, Siege of Turtle Enclave has been Greenlit for distribution on Steam, HUZZAH! This glorious event took place on December 30th 2014, I have spent the time between then and now trying to get everything in order for the release; figuring out how to deploy on Steam, fixing a few odds and ends in the game itself, etc... I want to give a huge thanks to everyone who voted for the game and helped it get through the Greenlight process, and I hope that this will be the beginning of a glorious new chapter in the development of the game. The game is set to be released on Friday the 13th (because luck!) and you can find the 'coming soon' page right here:

Follow the game to keep up with developments!
I've also gotten a proper '.com' website for my little studio (about time), which you can find here:
Conjurerstower.com
As I release other projects they will all be featured there.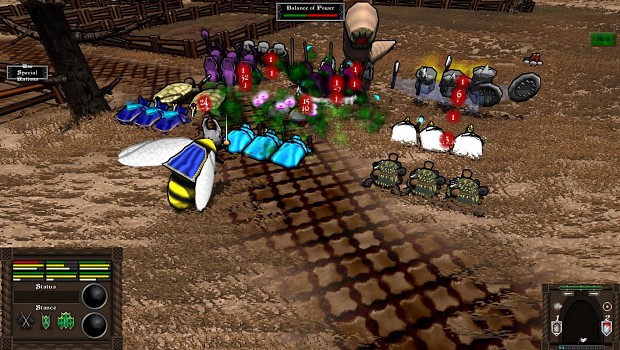 Now onto the 1.1 update, not much is really added, it's more of a polishing and bugfixing update. The main highlights would be that you can recruit new units and manage Heroes on the World Map without having to return the the Enclave, that's a nice convenience. Also battles feel a lot more exciting because I added a bunch of new sound effects that change based on what kind of units are present in the battle, battles sound a lot more intense now. I also discovered that Archimedes couldn't be leveled up properly, that has been fixed also. This update will be released on the 13th, alongside the Steam Release, I know I did other things too, but I have been tinkering on and off with it for several months and forgot (again) to write everything down...So play the game and be surprised at what's fixed! ;)
Thanks for reading and I hope you enjoy the game,
~ Heftig