Optimizations & Other Changes
I tested the game on older systems and found out that it wasn't running as well as it should be. So I decided it was high time for optimization!
Before: The average FPS in Brookstone Cemetery was 220ish.
Pain, the hellhound, brought performance down because his line-of-sight code was very clunky. So, I optimized his code by making it's incremental check use bigger gaps. I also, made his code run slightly less often. I made sure his eye still smoothly follows the player. Worry, the spirit, had some movement code that accounted for slopes, slowing down the game when they were on screen and when one of them was meant to stay still, the movement code was still calculated. So, I fixed those issues, improving performance. I drastically optimized the code used in ground tiles. The game no longer draws pixels whose alpha is at 0, reducing draw time for big objects that have a lot of alpha space (like parallax backgrounds). I also implemented a system that deactivates specific intensive objects when they are off-screen and constantly activates everything on screen. I made sure that even at the highest speed possible, nothing loads in late.
After: The average FPS in Brookstone Cemetery is now 550! A huge improvement!
I also implemented all the final art for the giant clock puzzle as I've shown previously, and I fixed resolution issues.
Wrath Animation

Cemetery WIP Preview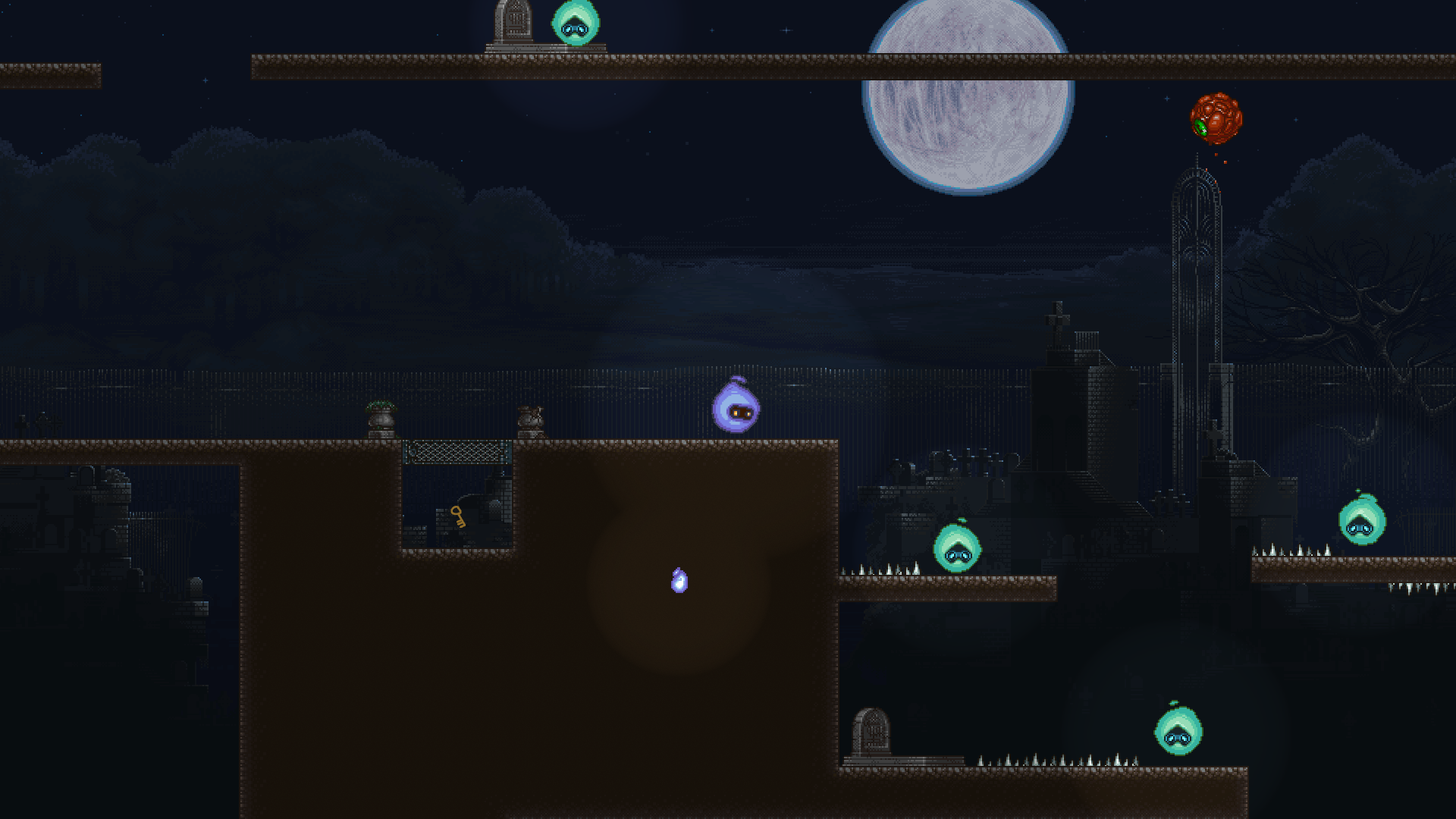 Things still missing:
1. Environment art. There will be things around the level that make it more interesting, as seen in concept art shown previously. There will also be some of this art underground so that area isn't just a big brown spot.
2. Floating ground will look broken up and messy on the bottom as if its been ripped from the ground.
Pocket Watch Animation

It's something small, but I'm very impressed with it. It seriously looks 3D to me!
Hell Void Snapping Shut
In-game that image will be overlayed on top of the void and snap shut when after the player is sucke into the void.
Greenlight Campaign
We've decided to launch a steam greenlight campaign at the same time that we launch our kickstarter campaign! Stay tuned for both on October 14th!