Velocity Stream has come a long way from its initial concepts. Through hard work we've reached a stage where we finally believe the game is worthy of launching its Greenlight campaign.
And so today we launched it: our campaign to have the game released on THE digital distribution service. Our hope is that you, the fans will help us get the game greenlit as soon as possible. Click the link below to help us out :)
On another note, our programmer is currently working on a demo version of the game. The demo, while being single player only, will feature the ability for players to customise the handling of the racer and paver. We have a strong desire to let the community have a say of what the game is going to be like, thus it will be simple to send your favorite setups to us for evaluation.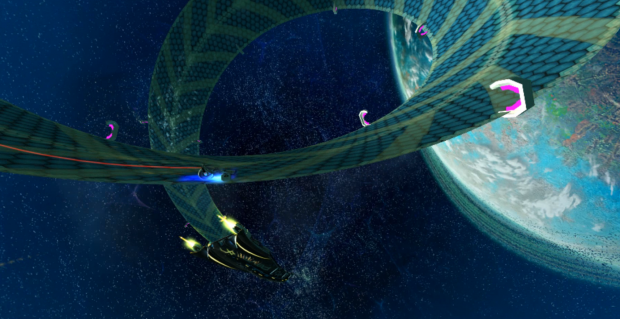 And on a final note, you can expect to see more videos from the game soon.