Play Greedy Guns!
Did you try Greedy Guns? You didn't? What are you waiting for?
Area X and much more content to come...
@migrafael as been drawing a lot. Concept art, new areas, enemies, and much more. We set up a cork board to pin drawings and ideas. Now his art can tell us the Greedy Guns story. What will Greedy Guns be? Area X will be a sort of vertical slice with all the features of the game. It will take place later in our story. Here are some photos to reveal a bit more...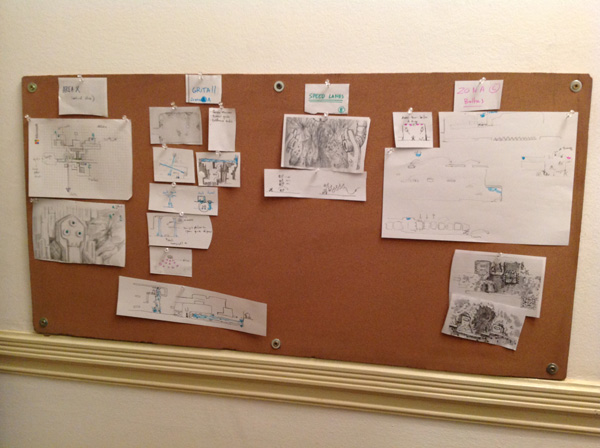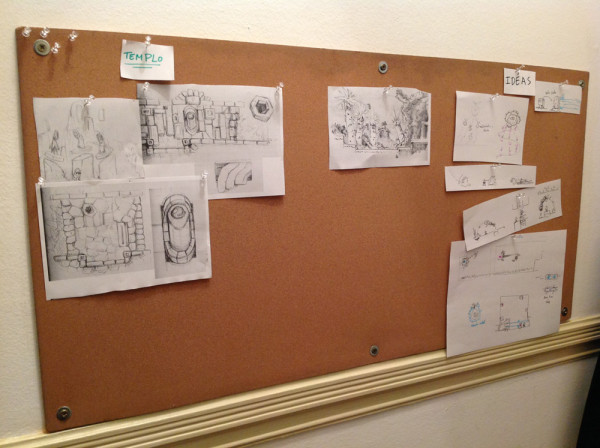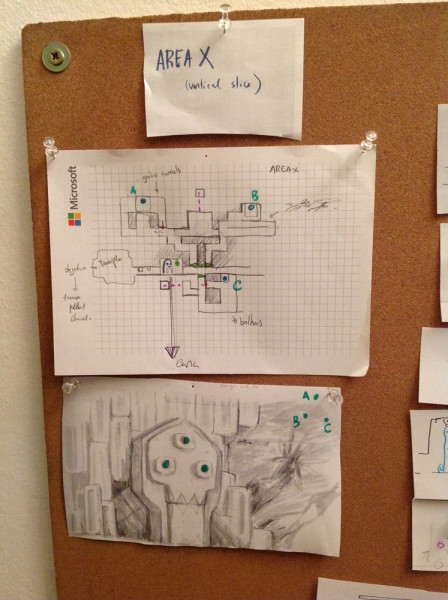 New weapon!
Afonso as been working on this new weapon, a shock gun!! How powerful it will be? How will it look like? I can't wait to create the real sound for it. Now there's only some great placeholder sound effects in this Vine...
Our beta is getting some cool reviews!
Since the beta release we're having some nice reviews and feedback, from nice people, such as this ones:
Did you write a review for our demo? Did you find Greedy Guns on your favorite website, blog or youtube channel? Let us know!
Subscribe to get Greedy Guns news!