Hello, everyone!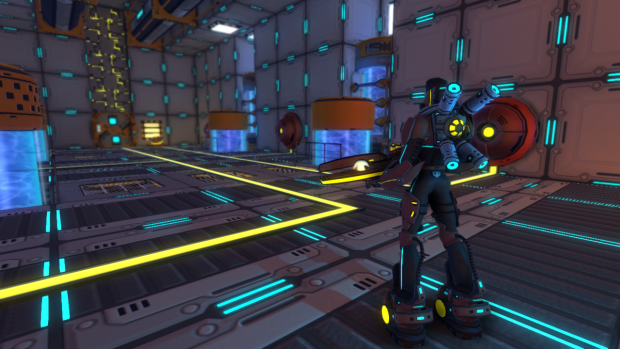 It was looong ago since I've posted here, even forgot how to do that. Not gonna write why, previous post is still relevant even though it's an year-old post. If you've followed my twitter, you might have seen these new screenies. This is what Inverto looks like on Unity 5. So whats new except graphics? As you might know Inverto has an integrated level editor. Well not anymore... Now a Level Editor has an integrated game - Inverto. And it is called...
VoxelWorks
Fully featured, fully integrated and even more than just an editor (in future versions). In near future it will probably be a standalone FPS creation tool. Easy to use, yet powerful enough to create a quick good looking shooter.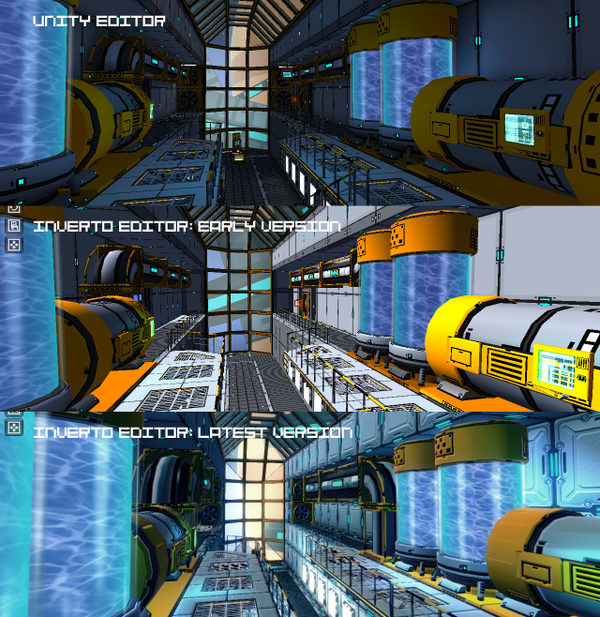 Not gonna do a full announcement yet. I still need to finish it as Inverto Editor, and I need testers, lots of them.. So if for some reason you think you can help test it, wanna hunt some bugs, or just play around with it, drop me a line.
BTW, What do you think about a small mapping competition? I'm thinking... prizes =)
Steam and SteamWorks
Let's face it,you thought project is dead (no matter what developer says), it's just was so long since last update. It's easy to get despaired, I know. Steam is the reason why you here, and as I said before

Since game is greenlit almost two years ago (that's a pain to say out loud for me) all you need to do is get game on Desura and you will get your free steam key.
Conclusion
There will be a series of posts, I'm planning before an upcoming, long-awaited, "finally" an update, where I gradually introduce all the features. So in two terms:
it's alive
it's coming
it has an editor
get it here, and you don't have to pay for it on Steam!