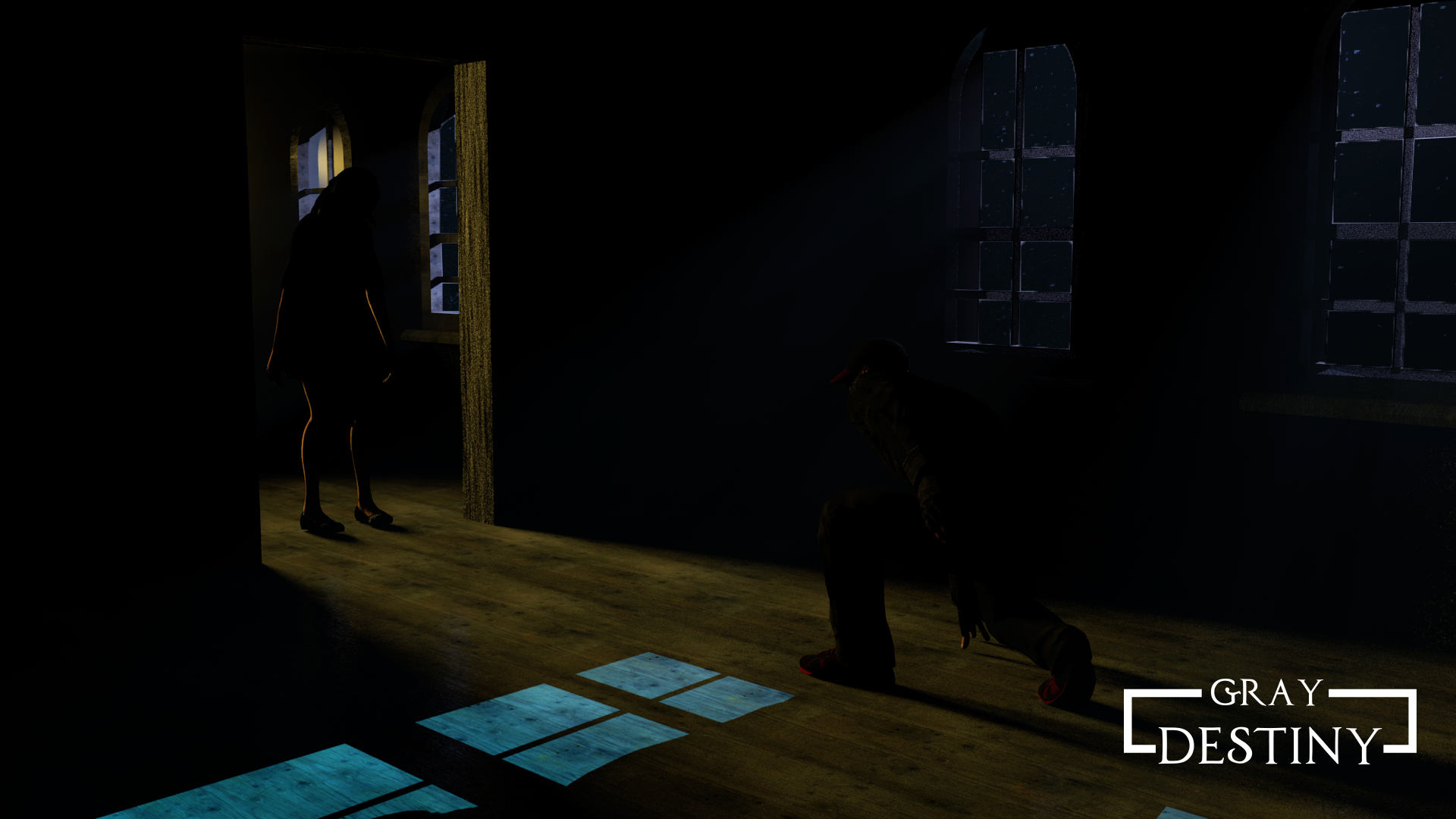 First of all, let us say thanks for all your support
through the development phase of Gray Destiny.
---
Gray Destiny - Teaser Trailer
Gray Destiny - Development Blog #2
In the past weeks, we focused on developing the mechanics of the puzzles and mini-games scattered throughout the entire game. We wanted to create entertaining and interactive puzzles that will bring a plus to the game.
You can see some examples that are already fully functional below:
Besides working on the puzzles, we focused on creating an interactive main menu for the game. Something different than the usual 2D interfaces from other games. After a brainstorming session, we decided the best approach is to create a 3D environment with interactive objects that will open various settings and events.
Gray Destiny - Main Menu - Work in progress
You can see our work-in-progress main menu example below:
Last but not least, we would like to announce that once the Kickstarter campaign is released, we will also launch a FREE demo of the game, so that interested players can test and see what Gray Destiny is all about.
We will return with more information about this, in future dev blogs and via the newsletter.
Gray Destiny - Kickstarter Campaign Announced
We would like to announce the crowdfunding campaign hosted on Kickstarter. The campaign is still in the making, but we would like to announce the future launch of our crowdfunding campaign. We will get back with more information in the future articles.
The link to the Kickstarter campaign will be made publicly, once we can show it to the world, so that you can follow our campaign prior to its launch.