As promised we will open up the graveyard this weekend for some playtesting! You can head over and download it at our Itch.io page .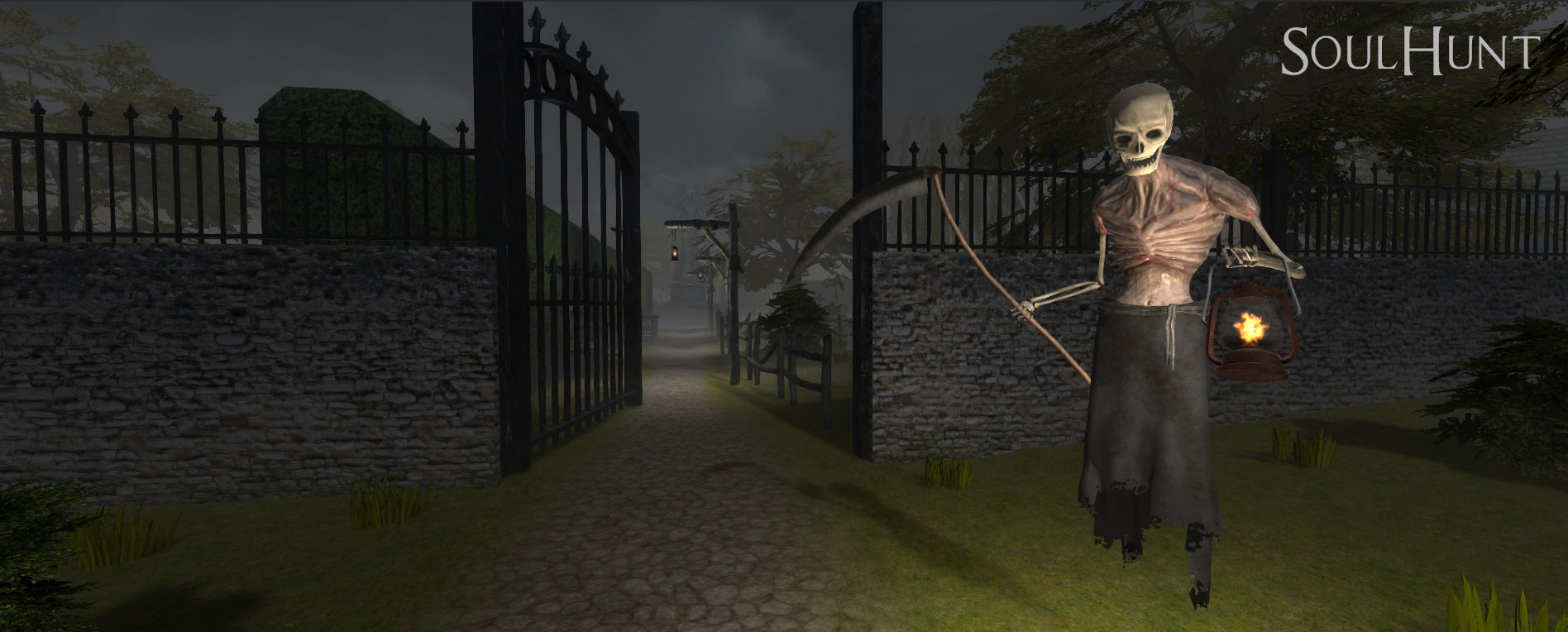 More features and game modes are in the make which we will gradually test and implement. *Disclaimer* there will most likely be bugs, if you encounter some please notify us at info@soulhuntgame.com . Also more events will happen in the future so if you want to be up to date with everything we do, be sure to follow us on our Twitter and Facebook page! Have fun !
Patch notes Alpha v1.0.40:
New Features
Added New map Graveyard.
New Seeker Reaper that is playable in the new map.
New Reaper taunts.
New Reaper skill called See SoulTrail, which will show the trails of other players for 6 seconds.
Added SoulTrail to souls.
Added Regions can be selected when making/joining games.
Added camera post effects.
Added Twitter feed on main menu to keep up with the latest news.
Added more options to control sounds.
Added Vsync toggle option.
Added Shadows toggle option.
Added Invert mouse toggle option.
Updates
Updated seeing remote players teleporting at the beginning of a new round.
Players can now observe other players health when they are spectators.
Testers will have tag when playing in game.
Developers will have tag when playing in game.
Exposed text to see how many players there are online at that time.
The range of hearing the heartbeat is depended on the map.
When getting consumed as a soul, you will now go to a set destination.
Bug fixes
Fixed animation delay of the right elevator door.
Fixed going to options menu when pressing escape while in chat mode.