Hello, everyone!
This year hasn't treated us kindly so far. It was a bit of personal ordeal for each of us, but we emerged victorious. Nothing stops us from finishing Graveyard March now.
We missed you all so much. Almost four months passed since we last uploaded an evil gif for you. We battled the interface, interrogated several UI specialists, and even commissioned outside counsel from Portugal.
This is what we faced. The gameplay is fast and unforgiving; missing the key event or failing to timely perform will decimate your army. It has to be swift, reactive, and intuitive. Player will navigate the level by gestures, while using game objects is available in cosy menus below. Wrapping it all into nice old-school look and feel was relatively easy.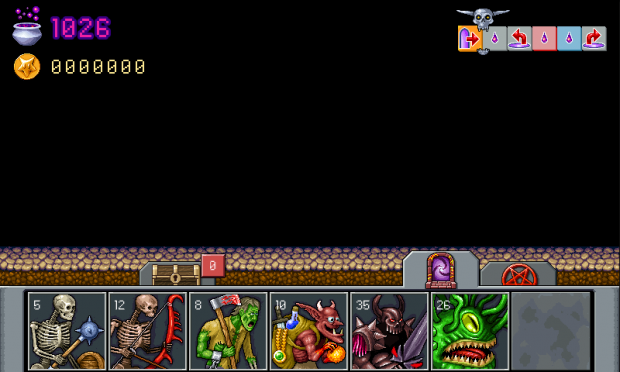 With that stage of production done we're moving steadily towards release. It's spit'n'polish time. We can't be more excited about it. We have a couple of levels very close to finish. Take a look at first one. Don't forget to switch to HD!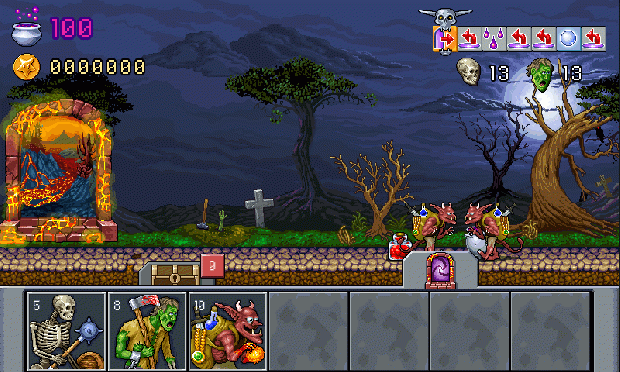 Updates would get more stable from now on. We're well aware how to get to the end of this. Lots of gameplay content are on the way with trailer looming. While you're waiting here's a little sneak peek. Again, remember to view in HD.