Happy Halloween to all of Barons out there!
We, the evil enterprise of .code, surely know how to have our fun on this day. It's the best opportunity to bestow magnificent curses upon the clueless humankind. Like forcing people to dance to the crippled tunes of our old friend, the witch.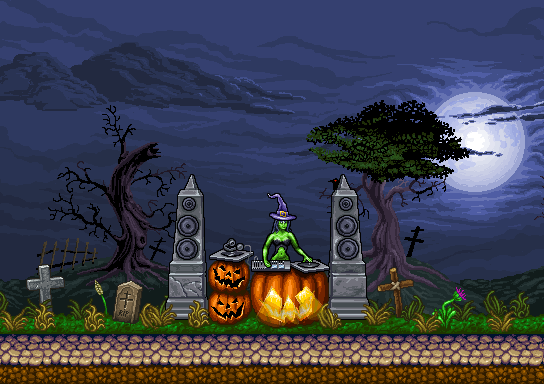 The update is due, but here I am babbling about this fun holiday. We're working hard on the interface for this thing. You haven't seen a glimpse of it yet, but we're here to show off some decent icons for you.

Apart of gullible monsters that you no doubt will cast into battle hundred after hundred, we have a treat for you. Meet the sneaky cunning imp that'll accompany you on this journey of an unlifetime! We call him Chyort for now and argue viciously about that. Any ideas are welcome!

Have respect for this sexy beast, for he has knowledge of this universe that you lack. He resurrected you so that you could march on your enemies. He will guide you, he will train you, he won't stab you in the back. And all of it for free!
We've got more in our stash. We'll talk about that soon, meanwhile feel free to browse the features section. And, of course, on this fantastic day you should have fun.
Stay tuned and happy Halloween!